Inside The Life Of Fast And Furious Star And R&B Singer Tyrese Gibson: Age, Net Worth, Bio, Wife, Height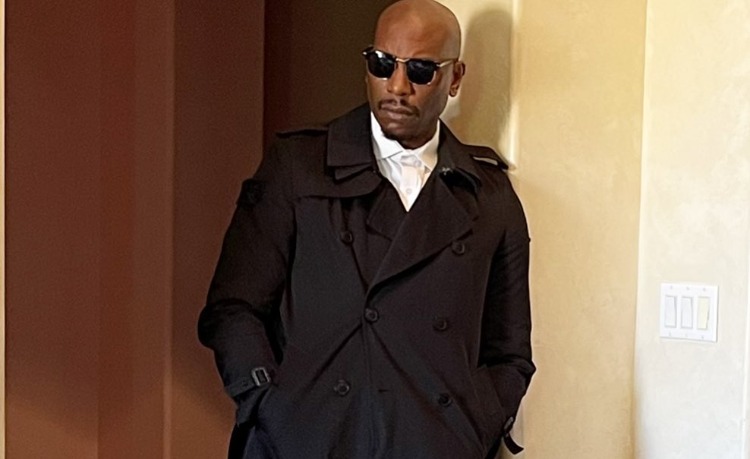 Tyrese Gibson is an American singer, actor, rapper, songwriter, and model who first came to the limelight in 1994 after appearing in the Coca-Cola ad, singing the famous phrase "Always Coca-Cola." He officially began his musical journey in early 1998 and has released many sucessful albums and singles over the years. His singles and albums, "Sweet Lady," "How U Gonna Act Like That," Open Invitation, Three Kings with Ginuwine and Tank as TGT, "Shame" earned him Grammy nominations.
Along with music, Gibson also gradually transit to acting. He is well known for his appearance in the movie The Fast and Furious movie franchise as Roman Pearce. The actor is also credited for the role of Sergeant Robert Epps in the Transformer Franchise.
Bio | Childhood, Family And Early Career
Tyrese Darnell Gibson was born in Los Angeles, California, on Dec 30, 1978. His mother, Priscilla Murray Gibson, raised him after his father, Tyrone Gibson, died in 1983. He is the youngest among four children, a brother named Tyrone and Two sisters named, Shonta and Salendra.
Growing up, Tyrese loved singing and used to compete in the local talent shows. In 1994, the then rising singer got his chance and was featured in the commercial for Coca-Cola, which paved the way for future opportunities for him.
Eventually, In 1998, he was signed as an artist to RCA Records and released his first eponymous album at 19. The album became an instant hit, and its most popular single Sweet Lady earned him his first Grammy nomination for Best R&B Male Vocal Performance.
Relationship | Wife, Divorce, Children, Child Custody
Talking about his relationships, Tyrese was first married to Norma Mitchell. The couple tied the knot in an intimate ceremony in 2007 and welcomed the baby daughter named Shayla Somer Gibson the same year.
Unfortunately, the pair couldn't hold the relationship quite well. Norma accused Tyrese of being a workaholic and filed for divorce. They also battled for child custody and had a pretty nasty fight.
The actor even accused his former wife of being irresponsible when she fled to another country, leaving her child with her friend and not letting him take care of his own daughter.
As per TMZ:
Tyrese claims his ex, Norma Gibson, left the country for a few days in early January while their daughter, Shayla, was supposed to be in her custody. Tyrese says Norma pawned the kid off to a classmate for a one-night sleepover, while she jetted off to Trinidad.

Presumably, that means Norma left Shayla with a friend on her final day of custody … because Tyrese says Shayla was back under his care the following day."
After the long battle, the court ordered joint custody in November 2017.
Relationship Between Tyrese Gibson And Samantha Lee
Gibson married Samantha Lee in a private wedding on Valentine's day in 2017. The duo also has a daughter together named Soraya Lee Gibson.
Sadly, after four years of marriage, the pair separated in 2020. The Grammy-nominated singer admitted that "his marriage did not survive the tough circumstances of 2020". On the other hand, Lee stated that she did everything to save her relationship but God had other plans for them.
"When relationships end or friendships end, I can walk away knowing I can drop the mic. I did everything I could do".
She further said:
And at that point, I feel like when I do that and I know that God has tapped me on the shoulder and said, 'Okay, Sam,' it's like, you know what? I did everything I could do. At this point, all I can do is trust God. All I can do is either trust God to either do whatever, whether to give me peace and proceed with my peace or continue to stay in this cycle with whatever person I'm dealing with at the time, whether it be a friendship or a relationship.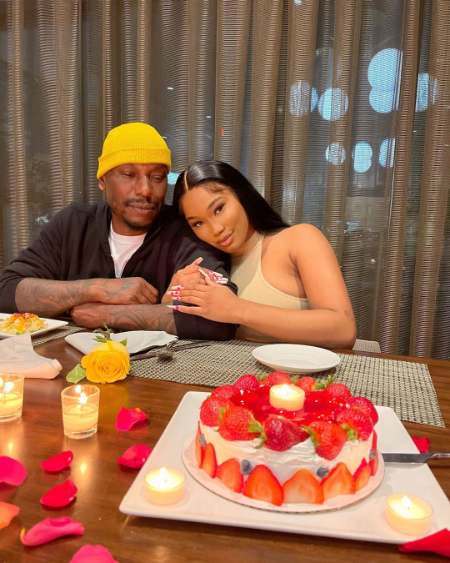 As of 2021, the fast and furious actor is with a girl named Zele Timothy. His girlfriend is an Instagram model, The new couple often features on each other's Instagram posts and seems quite cozy.
Physical Structure | Height, Weight
The singer stands tall at the height of 5 feet 11 inches (180cm) and weighs 78kgs (172lbs). He has a fit body type with a 42 inches chest, 32 inches Waist, and 14 inches Biceps.
Net Worth | How Much Tyrese Gibson Worth In 2021?
The 42-year-old Tyrese Gibson is estimated to have a net worth of $32 million in 2021. The primary income of the star actor is from the long-acting career as a singer and brand endorsement.
As per the sources, the Transformer actor collects about $650,000 from brand endorsements. Also, the singer cum actor has collected the whooping amount of sum from his chart-buster songs, seven albums, and 20 movies. As per Billboard magazine, Tyrese has sold 3.69 million albums only in the United States.
The actor loves to have the best luxury cars in the world. He owns Range Rover, Aston Martin, and Alfa Romeo. Additionally, the Fast and furious star owns Voltron Travel, where different services such as Hotels, Rentals, Cars, Flights packages are available.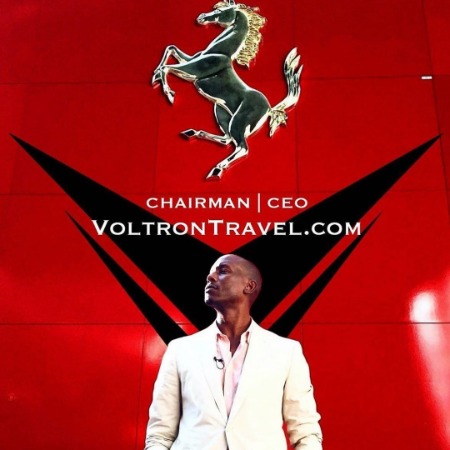 Gibson owns his dream house in Atlanta. He bought the house for $4 million in 2011 and named it 'Atlanta Dream Mansion,' which is 25000 sq. ft and six stories. The mansion has his favorite 16-feet tall two transformers.
The valuation of the mansion is $10 million in 2021. He also owns several real estate all over the country.
Did you know? He has paid hefty alimony to his first wife, and the amount seems to be even bigger in his second divorce settlement. As per the sources, Lee is demanding $20k per month for child support only.
Social Media | Instagram, Facebook & Twitter Handles
Tyrese is one of the most searched profiles on Instagram. The actor is quite active and often goes live to talk with fans. His Instagram handle is @tyrese, and he has followers of 14.6 million. Other social media handles, Facebook is Tyrese Gibson, and Twitter is @tyrese.
Also read, Madeline Brewer, Leslie Louise Bibb, Owen Teague
Follow Americanstarbuzz for more
Summary