7 Facts About 50 Cent's Baby Mama, Daphne Joy: Model, Actress, Fashion Designer, and Entrepreneur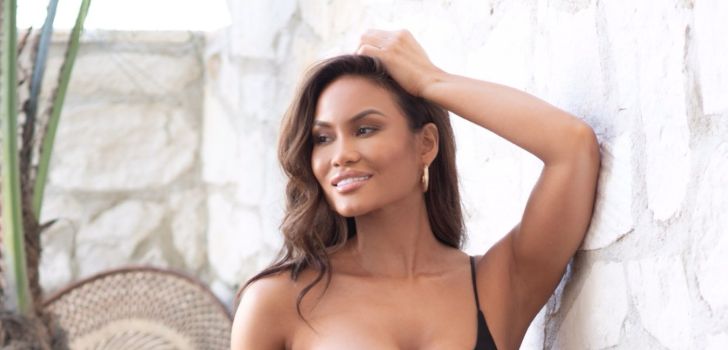 Daphne Joy is an American actress, fashion designer, entrepreneur, and model, but what propelled her to the mainstream is her relationship with rapper 50 Cent. They reportedly only dated for a year, but, within that time, Joy became pregnant with their son.
Joy started her career as a model and quickly transitioned to acting, making appearances in movies like Frankenhood and Pirates of the Caribbean: On Stranger Tides. She is also a fashion designer and an entrepreneur and owns her own line of fashion wear.
These are seven facts about Daphne Joy:
7. She is the Mother of a Son with Rapper 50 Cent
Daphne became a household name when she became linked to the rapper 50 Cent in 2011. Born Curtis James Jackson III, 50 Cent was, at one time, the biggest rapper in the world.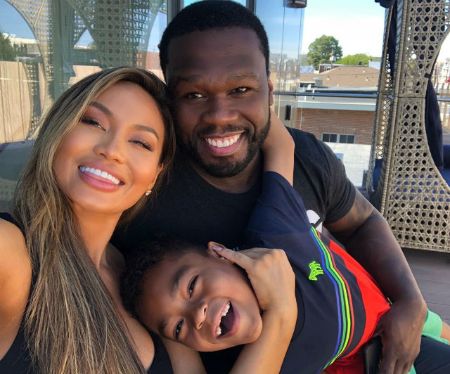 They had one child together, son Sire Jackson, born on September 1, 2012. Despite having a child together, they never got married and they officially broke up later that year.
Sire is the second child born to 50 Cent, with his first child, son Marquise Jackson (born on October 13, 1996) being born of his relationship with his ex-girlfriend, Shaniqua Tompkins,
Sire Jackson was already a star-in-the-making. At age 2, Sire modeled for the children's headphone brand, Kidz Safe, and made $700 thousand via his modeling contract.
Since she broke up with 50 Cent, Daphne was in a relationship with another rapper, Jason Derulo. It was first reported that they started going out in 2015 and had broken up by May the following year.
6. Actress of Pirates of the Caribbean: On Stranger Tides
Daphne has also tried his hand acting and found some modicum of success. She made her on-screen debut as Vanessa in the 2009 sports-comedy-horror movie, Frankenhood.
She also had an appearance in a 2011 episode of the comedy-crime TV series, Venice Heat.
Her biggest role, however, came in the movie Pirates of the Caribbean: On Stranger Tides, where she played a mermaid.
5. She is an Instagram Influencer
An actress, model, entrepreneur, and mother, Daphne is a huge influencer on Instagram. As of May 2020, she has over 1.5 million followers.
She frequently posts about her private and personal life and spares glimpses into her blessed life with her son. She also uses the platform to endorse her brand of luxury wear.
4. She has Her Own Line of Fashion Wear
Speaking of her luxury wear, Joy owns her own brand of fashion wear. Aptly named the Daphne Joy Collection, her fashion line includes apparel, swimwear. accessories, and handbags.
The products are sold via her official website.
3. What is Daphne Joy's Age? Her Height?
Daphne Joy was born Daphne Joy Cervantes Narvaez on February 8, 1987. The 33-year-old was born in Olongapo, Philippines.
She is 5 feet 6 inches (1.68 meters) tall.
2. She is of Filipino/Puerto Rican Descent
Daphne Joy has the exotic good looks that can be attributed to her exotic ancestry.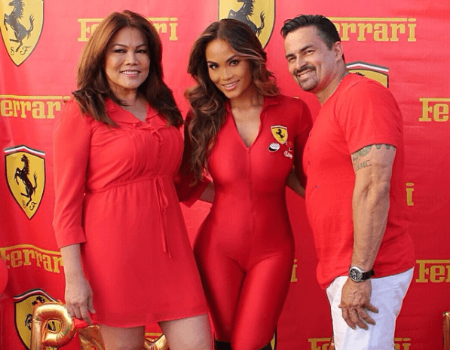 She is half-Filipino from her mother's side and half-Puerto Rican from her father's side.
1. Estimated Net Worth of $1 Million
Daphne Joy is estimated to be worth $1 million as of May 2020. The 33-year-old has been a model, actress, fashion designer, and entrepreneur. She has acting credits in such movies as Frankenhood and Pirates of the Caribbean: On Stranger Tides. She is also an entrepreneur and fashion designer with her own line of apparel.