Unusual Love Story Of Bernie Ecclestone, 89, And Fabiana Flosi, 44: Their Relationship, Married Life, And Children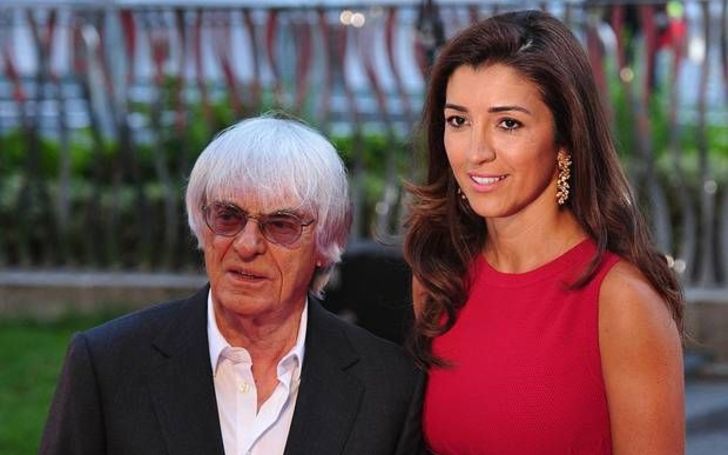 The 89-year-old billionaire Bernie Ecclestone and Fabiana Flosi are having their first child together in 2020. They have been married for around 8 years, this is Bernie's 3rd marriage.
Ecclestone is a business tycoon best-known as the former CEO of Formula 1 racing, the biggest motorsports event in the world. Similarly, his wife Fabiana Flosi has worked with public companies like Rohonyi Tamas in the past.
Almost 90-Year-Old Bernie Ecclestone To Become Father For The Fourth Time
Ecclestone got married to Flosi in 2012, before this he had been married twice. From his previous marriages, the tycoon has 3 children, all of them daughters.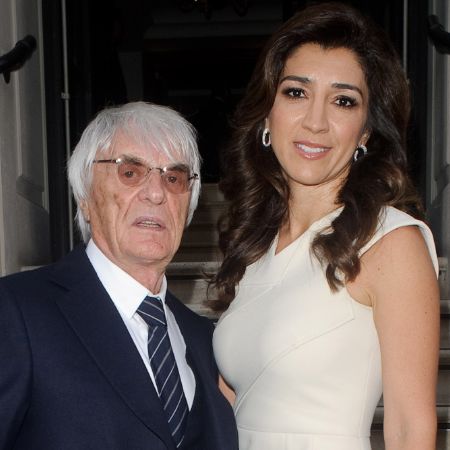 In April 2020, he announced that the couple was pregnant with their first child together. He told Dailymail that he did not understand what the fuss about, saying candidly 'I haven't had a job for a little while so I have had plenty of time to practise.'
On a more serious note, Bernie also said that he is glad there will be someone with Fabiana even after he is gone.
This is also a difficult time, considering the global pandemic and lockdown. Getting pregnant in the midst of a global crisis can be a difficult thing. Ecclestone said that although everyone hopes that nothing like this happens, it did and now they have to cope with it.
Similarly, the businessman is 89 years old and elderly people are more susceptible to the coronavirus.
Check out: Julia Roberts Daughter Hazel Moder Biography
Who Is Bernie Ecclestone's Wife Fabiana Flosi?
Fabiana Flosi is a Brazilian born business executive who works as the Vice-President of Marketing for the Brazilian Grand Prix, she is best known as the 3rd wife of business magnate Bernie Ecclestone.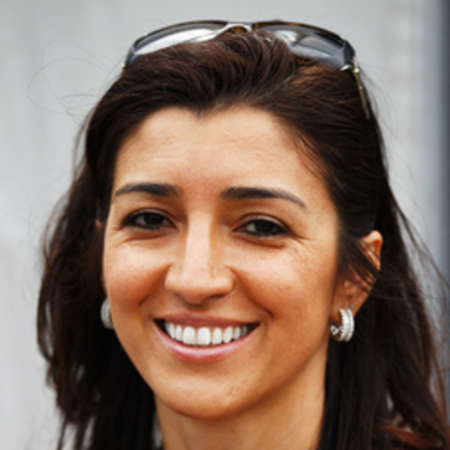 She was born in 1976 in Sao Paolo, Brazil, into a middle-class family. Flosi is 44 years old as of 2020.
Before becoming the VP of the Brazilian Grand Prix, she worked at International Publicity, a Hungarian businessman Rohonyi Tamas' venture. She is also a member of the Brazilian Motor Sports Federation board.
Related: YouTube Sensation Michelle Phan
Fabiana Flosi's Marriage With Bernie Ecclestone
Flosi and Ecclestone met via the World Motor Sport Council, they would not interact personally until they met again in 2009 on a cruise trip around Croatia.
The pair kept their relationship pretty low-key and got engaged in April 2012. Then they got married in late 2012.
Ecclestone's Former Marriages
Bernie first got married to Ivy Bamford in 1952, he had his first child a daughter with her. There is no information about when the two got divorced. After this, he was in a 17-year relationship with Tuana Tan.
His long relationship with Tan ended in 1984 when Slavica Radić got pregnant. He later married the Armani model Radić in 1985. They have 2 daughters together. Their marriage ended on 11 March 2009 and she received a $1.5 billion settlement.
Read More: Seven Facts of The Shapiro Sisters