Who is Michelle Phan? Career, Net Worth & Relationship of the Vietnamese-American YouTube Sensation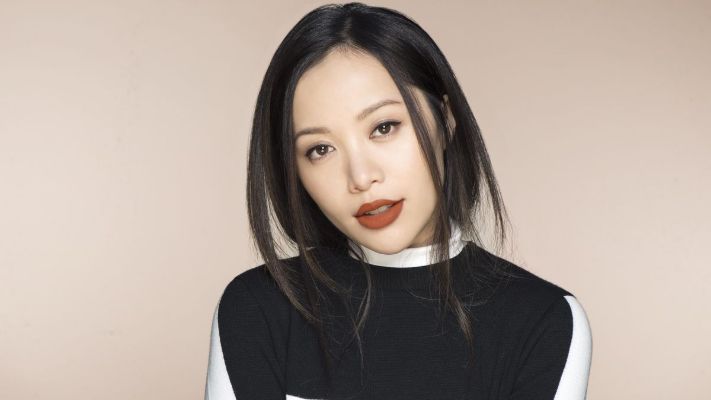 Quick Facts of Michelle Phan
| | |
| --- | --- |
| Full Name | Michelle Phan |
| Net Worth | $50 million |
| Date of Birth | 11 April, 1987 |
| Marital Status | Dating |
| Birthplace | Boston, Massachusetts, U.S.A |
| Ethnicity | South Asian |
| Profession | Makeup Artist, Entrepreneur, Voice Actress |
| Nationality | American |
| Active Year | 2007–present |
| Eye colour | Brown |
| Hair colour | Black |
| Build | Petite |
| Spouse | Dominique Capraro (Boyfriend) |
| Height | 5' 0½" (1.54 m) |
| Education | Tampa Bay Technical High School, Ringling College of Art and Design |
| Online Presence | Instagram, YouTube, Twitter, Facebook |
| Horoscope | Aries |
View
Michelle Phan is an American makeup artist, online personality, entrepreneur, and voice actress. She started as a small-time beauty vlogger but through sheer will and hard work, she became an industry leader, an entrepreneur, and the quintessential social media celebrity.
In this article, we look at the life of one of Forbes' 2015 Inc. 30 under 30, Michelle Phan:
How old is Michelle Phan? Her Age, Height, and Ethnicity
Michelle Phan was born on April 11, 1987, in Boston, Massachusetts. The 33-year-old is of Vietnamese origin and stands at a squat 5′ 0½" (1.54 m).
Her parents divorced early on and she and her older brother spent her childhood with their mother and her new husband.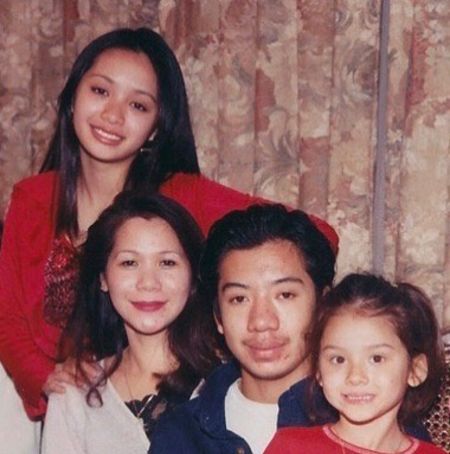 Michelle's stepfather was abusive and it took her mother years before she left him with Michelle, her older brother, and younger half-sister in tow. They relocated to Tampa, Florida, where Michelle attended Tampa Bay Technical High School.
She attended Ringling College of Art and Design in Sarasota, Florida, but dropped out due to her family's financial situation; she did get around to re-enrolling once she had the money and graduated with an Honorary Doctorate of Arts degree in March 2014.
Read On: Jason Bateman's Career, Marriage & Net Worth
Career
Early Start on Xanga and YouTube
Phan started her career as a beauty and lifestyle blogger in 2005. When she found her stride, she turned to video blogging (vlogging) and started on Xanga under the alias, Ricebunny. By May 2007, she had migrated to YouTube and she has called the platform home ever since.
Viral Success on YouTube
She went viral and crossed the million-subscriber milestone when her makeup tutorials were featured on BuzzFeed's YouTube Channel. She gained sponsorship from the French beauty brand, Lancôme, in 2010, and made history as the first Vietnamese spokesperson for the brand.
The first woman YouTuber to reach 1 billion lifetime video views, she currently has nearly 9 million subscribers on her channel.
Entrepreneurship with Ipsy and FAWN
In 2011, Phan ascended from a mere beauty vlogger to a full-fledged entrepreneur when she co-launched MyGlam: a beauty product distribution website based on a monthly subscription service. The site went live in September 2012 under the name Ipsy and has since become an industry juggernaut. By September 2015, Ipsy was valued at $500 million with Phan alone bringing in over $100 million.
Phan also became an advertising partner for YouTube and helped launch the Youtube Multi-Channel Network, FAWN.
EM Cosmetics, Departure from Ipsy, and Other Ventures
On August 15, 2013, Phan partnered with L'Oreal to launch a new cosmetic line called EM Cosmetics — in her mother's namesake. The initial launch was criticized for its price and design.
She acquired the rights to the company in April 2015 by buying out L'Oreal's stake through Ipsy and later bought Ipsy's shares as well. She departed from Ipsy in 2017 to focus on EM Cosmetics and relaunched the line in April 2017, this time to better reaction.
Phan also partnered with Endemol Beyond USA to found the ICON network: a network of YouTube content creators creating content geared towards Millenials in the line of "beauty, lifestyle, and entertainment". Phan also partnered with Cutting Edge Group to found the Shift Music Group in September 2014 and founded Thematic in 2018 — a start-up that specializes in licensing music.
Find Out Who Zoe Laverne Is!
What is Michelle Phan's Net Worth?
As per the findings reported by celebritynetworth.com, Michelle Phan is worth $50 million as of May 2020. Phan is one of the forerunners of the beauty vlog movement and one of the original online celebrities. Starting as a blogger, she quickly started video blogging and became the face of YouTube.
She has since been an entrepreneur behind the monthly-subscription-based beauty product service, Ipsy, and one of its most prolific vloggers. She single-handedly raked in $100 million in 2015, bolstering the company's market value to $500 million.
She also has her own line of cosmetics, EM Cosmetics, and founded start-ups like Shift Music Group and Thematic.
YouTube Earnings
Michelle Phan is one of the original YouTube celebrities and still has a dedicated and prodigious following of nearly 9 million followers. She is the first female YouTuber to gross 1 billion lifetime views on her videos.
According to socialblade.com, Phan makes somewhere in the ballpark of $288 – $4.6K monthly from her videos, which rounded off, means that she makes somewhere between $3.5K and $55.4K yearly.
Personal Life: Relationships
Michelle Phan was, at one point, in a long-term relationship with the Swiss model and dancer, Dominique Capraro.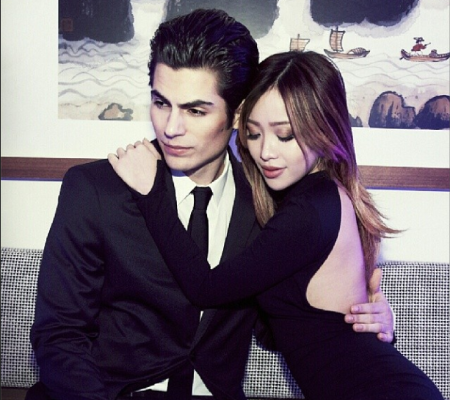 They started going out in 2010 and were together for years. It is unclear whether they are still going out, due to Phan's insistence on keeping her private life private.
Read On: Biography of YouTuber Ashtyn Sommer