Who is Hazel Moder? Bio, Age, Parents, Twin, Movies & Instagram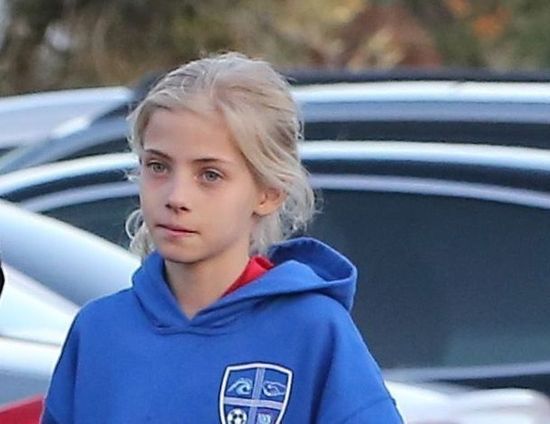 Quick Facts of Haxel Moder
| | |
| --- | --- |
| Full Name | Haxel Moder |
| Marital Status | Unmarried |
| Birthplace | California, U.S. |
| Ethnicity | Mixed |
| Nationality | American |
| Horoscope | Sagittarius |
View
Hazel Moder, born as Hazel Patricia Moder, is a child actress and the only daughter of Academy winning actress Julia Roberts. Julia rose to prominence with the commercially successful romantic comedy film Pretty Woman. She is a recipient of various accolades, notably, Academy and Golden Globe awards.
How old are Julia Roberts twins?
Roberts gave birth to twins: daughter, Hazel Moder, and son Finn Moder, on November 28, 2004. This makes her twins 15 years old as of now. As a matter of fact, Hazel's twin brother, Finn, birth name is Phinnaeus Walter Moder.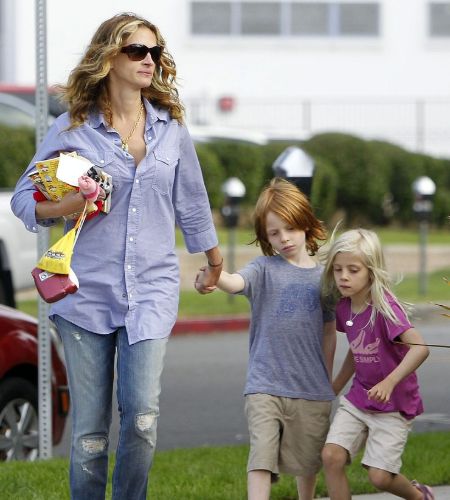 Check out Seven Facts of Matt Damon Stepdaughter, Alexia Barroso
Hazel Moder's Parents
Hazel Moder is the only daughter of Julia Roberts and her second husband, Daniel Moder. Daniel is an Emmy-nominated cinematographer, mostly known for his work in films as Secret in Their Eyes, The Mexican, and Fireflies in the Garden.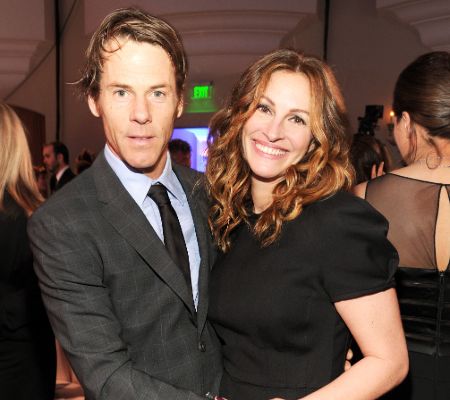 Roberts and Moder met on the set of the movie The Mexican in 2000. Moder worked as a cameraman in the film. At the time, Julia was in a relationship with actor Benjamin Bratt while Moder was married to makeup artist Vera Steimberg.
Related: Makeup Artist Michelle Phan Biography
In an interview with Oprah Winfrey, Julia explained how both started talking in the first place,
"On the set, I get pretty relaxed. These guys see me at 5 in the morning when I come stumbling onto the set like, "What the hell is goin' on?" In those circumstances, you can see what a person's really made of. Some great friendships can be formed because you see one another at your best and worst."
Following Moder's divorce with his first wife, he and Roberts tied the knot on July 4, 2002, in an intimate ceremony that took place shortly after midnight at Julia's 40-acre Taos, New Mexico estate.
Is Hazel Moder Active on Instagram?
The 52 years old actress is incredibly private about her life with husband and children. So, aside from some pictures here and there, Hazel has lived her formative years out of the spotlight. And, understandably, Hazel's Instagram appearance is private.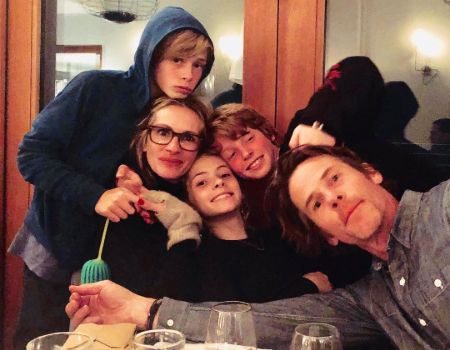 Nevertheless, her husband shared a rare family photo on his Instagram with the caption, "That pretty mama in the middle. We love you so much." You can follow Hazel's parents on Instagram at @juliaroberts and @modermoder.
Recently, Roberts interviewed Dr. Anthony Fauci, the head of the National Institute of Allergy and Infectious Diseases, on her Instagram account as part of ONE Campaign's new #PassTheMic series.
Short Biography of Hazel Moder
Hazel and her twin brother were born in Southern California hospital via emergency Caesarean section eight days ahead of their due date following a difficult pregnancy. Hazel, now 15, has a brother, Henry Daniel Moder, born on June 18, 2007, in Los Angeles. She studies in Our Lady of Mercy School in Daly City, California.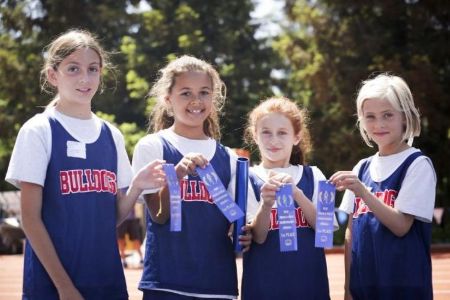 Her paternal grandfather, Mike Moder, is a producer and director. He is known for his work in movies as Beverly Hills Cop and Crimson Tide, to name a few. From her maternal side, Hazel is of English, Swedish, German, Irish, Scottish, and Welsh descent. Moreover, she is the cousin of Palo Alto actress Emma Roberts.
Read More: Actor and Producer Eric Stoltz Net Worth
Further, Hazel's maternal grandparents, Betty Lou Bredemus and Walter Grady Roberts were actors and playwrights and ran a children's acting school in Georgia.
As a matter of fact, Hazel guest-appeared VH1: All Access's 20 Cutest Celebrity Babies in 2006 at the age of 2. She also had a small role in the 2016 romantic comedy film Mother's Day. The movie featured Jennifer Aniston and Kate Hudson along with Hazel's mother.