7 Facts About One-Half of 'The Shapiro Sisters', Abigail Shapiro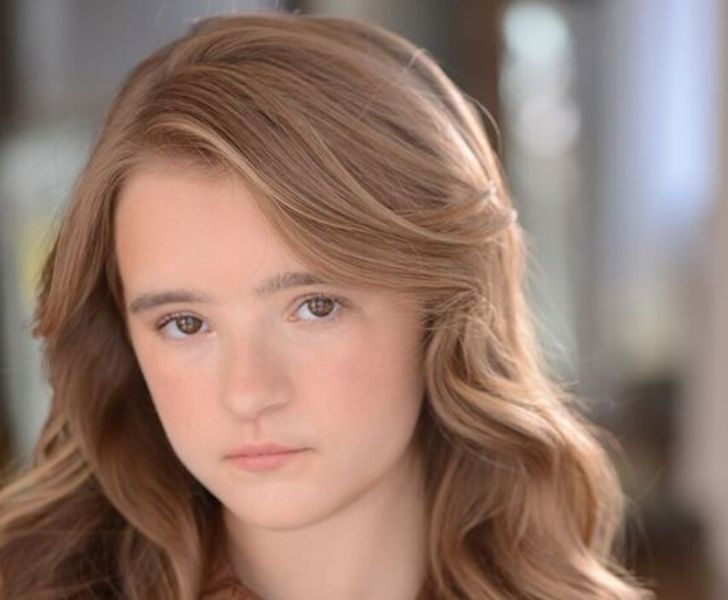 Abigail Shapiro is an American stage actress. She has performed on Broadway and off-Broadway shows and with her younger sister, she makes up the sister cabaret duo. 'The Shapiro Sisters'.
These are seven facts about Abigail Shapiro:
7. Abigail Shapiro: Age and Height
Abigail Shapiro was born on June 20, 2000, in Tampa, Florida. She is 20 years old and will turn 21 in a month's time. Of diminutive stature, Abigail stands at 4 feet  9 inches (1.45 meters)
6. Sister of Milly Shapiro
Abigail Shapiro is the older sister of stage and screen actress Milly Shapiro. She was born on July 16, 2002, two years — almost to the month — after her sister, Abigail.
Like her older sister, Milly is also a stage performer, but where Abigail has yet to make her on-screen debut, Milly has her sister beat.
Milly has made TV appearances in shows like Splitting Up Together and starred as Charlie Graham in the acclaimed 2018 supernatural horror movie, Hereditary.
5. One-Half of the Sister-Duo Cabaret, "The Shapiro Sisters"
Abigail and her sister Milly combined make up the sister-duo cabaret, dubbed 'The Shapiro Sisters'.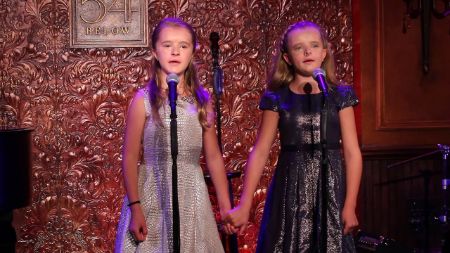 They have hit the clubs all over the New York area including the Broadway Supper Club, 54 Below, where they performed a show in 2014 with the proceeds going to charity.
Read More: Seven Facts of Academy Winning Actor Matt Damon Stepdaughter, Alexia Barroso
4. She has Recorded Music with Her Sister Milly
Both the Shapiro sisters are trained singers in their own right and put together, they have produced and released music. The recorded version of their seventeen-song set at the 54 Below nightclub was made into an album called 'Live Out Loud – Live at 54 Below', which released in 2014.
Additionally, they also have an EP titled 'Shapiro Sisters: Time Reveals' to their name.
3. She is a Broadway Performer
Abigail is a noted stage performer whose career started off on a high note with a performance at the Hulu Theater in New York City's Madison Square Garden.
She landed the part of Cindy Lou Who at age 12 and starred in the Broadway adaptation of Dr. Seuss' eponymous 1957 book, How The Grinch Stole Christmas: The Musical.
Read More: Helene Boshoven Samuel
2. Career in off-Broadway Plays
After her debut, Abigail has since gone on to appear in numerous stage plays. Most notably, she landed the titular role of Liberty in the off-Broadway play, Liberty: A Monumental New Musical.
The role was intended for an adult, but when 14-year-old Abigail auditioned to be part of the ensemble, the casting directors were so impressed that they implored her to audition for the lead role. When Abigail knocked the audition out of the park, the creative team re-wrote the character in Abigail's visage.
1. Who are Abigail Shapiro's Parents?
Despite sharing among them a preternatural talent for performing, the Shapiro sisters' parents are not in any capacity involved in showbiz. Their parents. Michelle and Eric Shapiro, are instead business owners.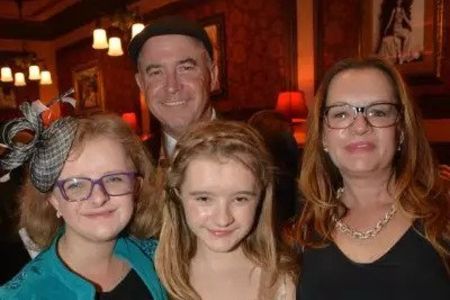 Milly mentioned in jest during their feature with The Washington Post in September 2014 that she and Abigail's acting chops weren't genetically acquired from her parents:
"Our parents aren't talented. It kind of skipped a generation."

https://www.washingtonpost.com/entertainment/theater_dance/milly-and-abigail-shapiro-take-manhattan/2014/09/11/36684758-385d-11e4-bdfb-de4104544a37_story.html
Continue Reading: Kurt Russell's son, Boston Russell