Boston Russell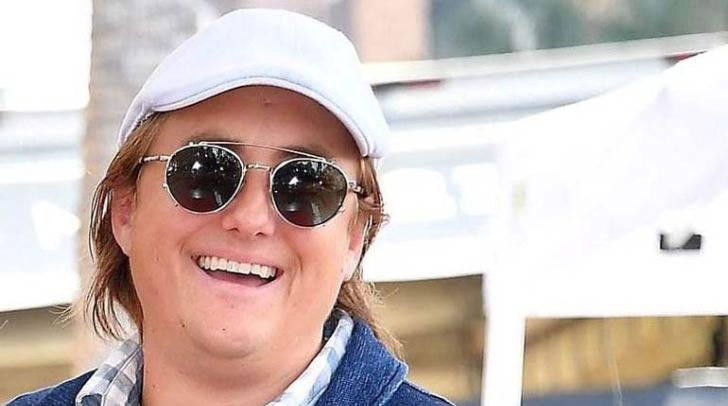 Quick Facts of Boston Oliver Grant Russell
| | |
| --- | --- |
| Full Name | Boston Oliver Grant Russell |
| Date of Birth | 16 February, 1980 |
| Marital Status | Single |
| Birthplace | Los Angeles, California, USA |
| Ethnicity | White |
| Nationality | American |
| Hair colour | Light Brown |
| Build | Stocky |
| Height | 5 feet 11 inches (180 cm) |
| Horoscope | Aquarius |
View
Boston Russell is the only son of born to actor Kurt Russell and his first wife, actress Season Hubley. Compared to his prodigious parents — even his popular younger half-brother — Boston Russell is a relative mystery and not much is known about his life other than his famous parents.
What is Boston Russell's Age?
Boston Russell was born Boston Oliver Grant Russell on February 16, 1980. The 40-year-old was born and raised in Los Angeles, California, and is the only son born of actor Kurt Russell's first marriage to actress Season Hubley. His parents' marriage didn't last and they got divorced when Boston was three years old.
He stands at 5 feet 11 inches (1.80 meters).
Boston is the Oldest Son of Actor Kurt Russell
Boston is the oldest son of legendary actor, Kurt Russell. Kurt Russell is a veteran with nearly six decades worth of acting under his belt.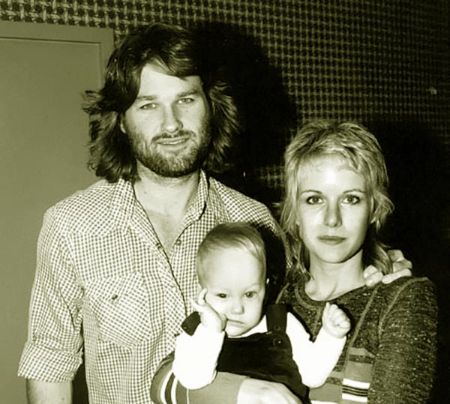 Among other things. Kurt Russell has starred in many of visionary filmmaker, John Carpenter's movies like Escape from New York, Escape from L.A., and The Thing. In the latter half of his career, he has also starred in movies like The Hateful Eight, Guardians of the Galaxy Vol. 2, and Once Upon a Time in Hollywood.
He is the Only Son of Actress Season Hubley
Boston's mother is the revered actress and singer, Season Hubley. Hubley is most known for playing Priscilla Presley in the 1979 made-for-TV Elvis Presley biopic, Elvis, which coincidentally starred Kurt Russell as the titular character.
She also had a brief appearance in another movie starring Kurt Russell: the John Carpenter flick, Escape from New York.
Also Read: Biography of Melanie Lynn Cates
Boston Russell's Career Highlights
Compared to his parents' prodigious on-screen body of work, Boston has not accomplished as much. He started as a production assistant and most notably, contributed to the 1996 action-adventure thriller, Executive Decision, starring his father, Kurt Russell, along with Halle Berry and Steven Seagal.
He also made an appearance in the CBS talk show, 60 Minutes, in 2005, to talk about his dad's girlfriend, actress Goldie Hawn.
He is Close with Kurt Russell's Longtime Girlfriend, Goldie Hawn
Speaking of Goldie Hawn, Boston has a good and amicable relationship with his father's longtime girlfriend, Goldie Hawn.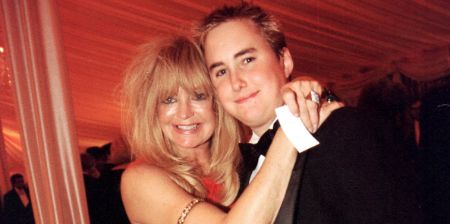 Goldie Hawn is an actress, singer, dancer, and producer, who was popular in the '70s and the '80s. Dawn and Kurt Russell have been dating since Valentine's Day 1983. (Ambien) Despite their long-standing relationship, they remain unmarried to this day.
Despite no blood relation to speak of, Boston is very supportive of his "stepmother", Goldie Hawn. He was featured in the 60 Minutes piece on Goldie Hawn in 2005. Boston was also recently spotted strolling through the streets of Los Angeles with Hawn during the COVID-19 lockdown.
Older Half-Brother of Wyatt Russell
Wyatt Russell, born Wyatt Hawn Russell, on July 10, 1986, is the only son of Kurt Russell and Goldie Hawn. By that token, Wyatt is the younger half-brother of Boston Russell.
The 33-year-old former-ice-hockey-player-turned-actor is most known for his roles in movies like 22 Jump Street, Everybody Wants Some!!, and Ingrid Goes West.
Goldie additionally has two other children born of her previous marriage to musician Bill Hudson: actors Oliver Hudson, and Kate Hudson.
What is Boston Russell's Net Worth?
While Boston Russell's net worth is yet to be determined, his father's net worth is believed to be over $100 million. His stepmother, Goldie Hawn, herself, is worth over $90 million.
Given how close-knit their family is, Boston lives a comfortable life, if for nothing else, due to his parents' wealth.
Also Read: Net Worth of Shaquille O'Neal