Shaquille O'Neal Net Worth & Salary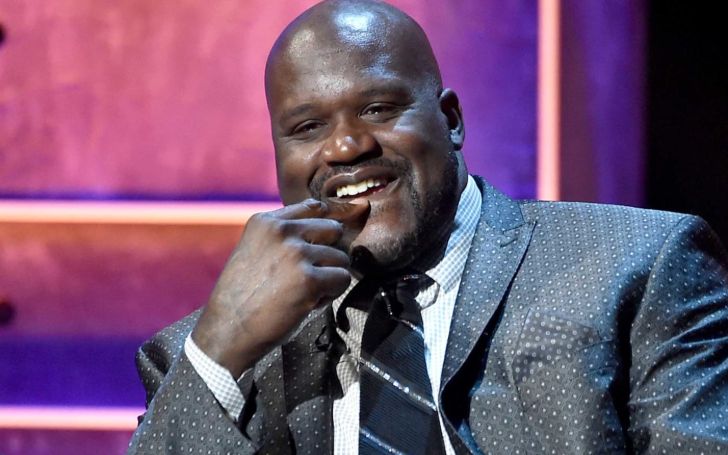 Shaquille O'Neal is an American basketball player who was active professionally for the NBA from 1992 to 2011. Besides, he is also a sports analyst and has a show on TNT, Inside the NBA.
Well from his lucrative career, he has amassed a huge net worth for himself. Besides, his annual salary as a basketballer and TV personality has increased rapidly over the years.
Shaquille O'Neal has a net worth of $400 Million
According to Celebrity Net Worth, Shaquille owns a net worth of $400 million, as of 2020. Talking of his salary, the NBA star earned a salary of $286.34 million solely from his career as a NBA player.
Similarly, Forbes estimated his career earnings at $700 million, which is a pretty huge sum considerably. As per him, he earned such a huge amount from his investments in many business firms. He also asserted that his first investment was in Google, which must have definitely yielded a good return.
Talking of his professional accomplishment, he was elected in the 2017 FIBA Hall of Fame. Besides, he also worked as a sports analyst for a program on TNT named Inside the NBA.
Check out the Fitness Freak Bradley Martyn Net Worth
Contracts Details
Shaquille has been the part of many successful teams including Orlando Magic. In fact, his contract as a player with Orlando Magic was his first professional contract.
He signed a 4-year deal with the team that was worth $17.4 million, which averages around $4.35 million per season.
Here is the list of his contracts throughout his career:
July 18, 1996- 7-year contract with Los Angeles Lakers worth $120 million
October 1, 2003- extension of contract for 3 years with Lakers worth $88.5 million
June 30, 2005- Signed the Early Termination Option to void the Lakers' contract and singed $100 million contract
August 5, 2010- Signed a 2-year contract with Boston Celtics worth $2.75 million
Salary Over the Years
Shaquille earned a pretty good amount as his salary from all the teams he worked with.
He was with Orlando Magic for 4 years and from 1992 to 1993 was $3 million. This increased to $3.9 million in 1994, $4.8 million in 1995, and $5.7 million in 1996.
Similarly, he was in the team of Los Angeles Lakers for 9 seasons and his salary also drastically rose over the years. Starting in 1996, his salary for the first year was $10.714 million. The following year, it rose to $12.857 million. And for 2004-2005 season, his salary had increased to $27.696 million.
Career in Music & Movie
Besides, his basketball career, he has also appeared in a few movies and has also released a few music albums.
Starting in 1993, Shaquille has released 4 studio rap albums, Shaq Diesel (1993), Shaq Fu: Da Return (1994), You Can't Stop the Reign (1996) and Respect (1998).
Similarly, he has also appeared in a few movies. He first appeared in 2006 movie Scary Movie 4, which was followed by Jack and Jill (2011), The Smurfs 2 (2013), & The Lego Movie (2014).
Here's all the interesting Things about Jodie Fletcher
House And Cars
Shaquille lives a pretty decent life. He is fond of cars and owns many expensive cars and houses in exotic locations. Back in 2019, he owned a mansion in Florida featuring 12 bedrooms, 15 bathrooms, and a 17-car showroom garage, which he had put in the market for $21.9 million.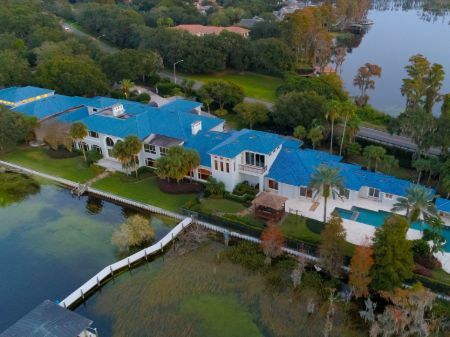 He had bought the house in 1993 for $4 million.
Similarly, he also owns a 70,000 sq. mansion in Isleworth, Florida. He bought the mansion for $250 million in 2012, as reported per The Richest.
He is Fond of Cars
He is the owner of many luxury cars. His garage includes cars like Buick Lacrosse, Stretched Lamborghini Gallardo, Customized 2001 Chevrolet G1500, Customized Sprinter Mercedes van, Ferrari 355 Spider.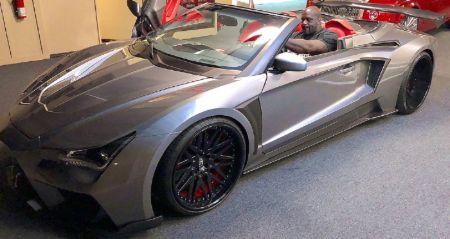 Similarly, he is also seen driving other cars like Mercedes Smart Car, Rolls Royce Phantom, Ford Bronco II, and a few others.
Investment and Other Deals
Since his early days in the NBA, he has been actively involved in the stock market as well as real estates. He has made investment in Google and Apple which are paying dividends two decades.
Also he joined the Board of Directors of Papa Johns in March 2019 and he is supposed to get paid $8.25 million in salary and stock over three years.