Mila Kunis Thanked her Parents by Renovating their Home: How is Mila's Relationship with her Mother Elvira?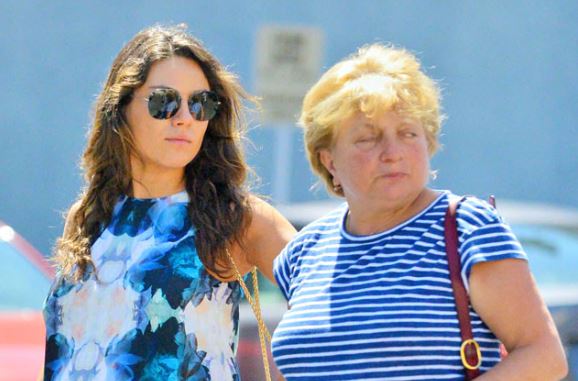 Elvira Kunis was just an ordinary woman working as a teacher in Ukraine until her daughter Mila Kunis made it into Hollywood and earned a name and fame with her appearance in some popular movies like Forgetting Sarah Marshall, Black Swan, and The Book of Eli, etc.
Elvira and her engineer husband Mark Kunis had a good life but they saw no future for their daughter Mila and son Michael in their native country.
The couple fled to the US in 1991 where Mila took classes and soon made her acting debut in Days of Our Lives in 1994. As a mother, Elvira has been so concerned about her children and even sacrificed everything to see them succeed.
Do Elvira Kunis and her daughter Mila Kunis still have a good relationship? Has anything between the mother and daughter changed? How has Mila been treating her mother Elvira now?
Elvira Kunis-Mila Kunis Relationship
Elvira Kunis still has a very good bond with her daughter Mila. The mother and daughter duo often spends time together.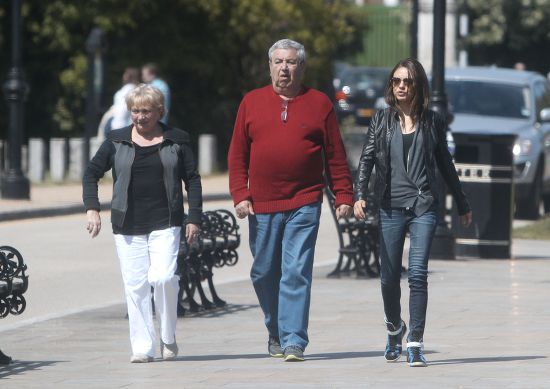 She resides with her husband Mark in Los Angeles but often gets visits from her daughter Mila, son-in-law Ashton Kutcher and two grandchildren Wyatt Isabella Kutcher and Dimitri Portwood Kutcher.
Moreover, Mila even takes Elvira out for dinner, breakfast, vacation, shopping, etc.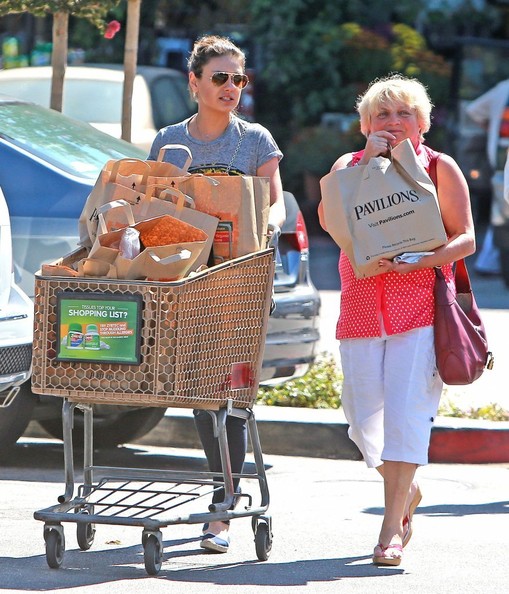 In December 2018, Elvira with her daughter Mila, her son-in-law Ashton and her two grandchildren were seen going out for breakfast in West Hollywood.
Related Biography: Diane Finnegan Kutcher, the Mother of Ashton Kutcher
How did Mila thank her Mother?
Mila has been always grateful for her mother's sacrifice and often makes an effort to thank her. But in 2017, she had different plans.
Mila surprised her mother Elvira and her father Mark by renovating the house where she lived with them in her childhood since the family moved to the US in 1991.
She was 9 months pregnant but that didn't stop her from surprising her parents. She took a shelf from Houzz, a home renovation and design company that partners homeowners with designers, to help transform the condo into an open, bigger space.
"Knowing how hard I work now for what I have puts things in perspective for how much harder my parents had to have worked to have given my brother and I the life that we had. I would like to do this renovation for my parents Mark and Elvira Kunis because they've done so many things for my brother and I and so I desperately want to give them something that I think they deserve."

Mila said in the third episode of the site's online series My Houzz.
Elvira and her husband were grateful and overwhelmed with joy.
Know about Elvira Kunis
Elvira was a physics teacher in Chernivtsi, Ukraine. Besides, she also ran a pharmacy.
She is married to Mark Kunis, a mechanical engineer and taxi driver, and the couple has two children named Michael Kunis, born in 1977, and Mila Kunis, born on August 14, 1983.
The family relocated to Los Angeles, the USA in 1991. They had only $250 dollars with them when the Kunis couple planned to move to the US because they saw no future for their children in Ukraine.
"That was all we were allowed to take with us. My parents had given up good jobs and degrees, which were not transferable. We arrived in New York on a Wednesday and by Friday morning my brother and I were at school in L.A."

Mila recalled the moment after they moved to the US.