Who is Wyatt Isabelle Kutcher? Unknown Facts about Mila Kunis and Ashton Kutcher's Baby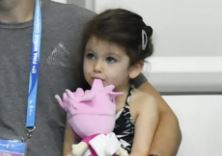 Wyatt Isabelle Kutcher might not have seen the world properly but has already got fame all around the globe.
Born to Ashton Kutcher and Mila Kunis, Wyatt is 7 years old now but had already surprised the world at the age of 2 when her father Ashton revealed that she could speak and understand three languages.
She is popular as the eldest daughter of Ashton Kutcher and Mila Kunis.
Her father Ashton is an American actor, model, and producer, who is known for his portrayal of Walden Schmidt on the CBS sitcom Two and a Half Men. Besides, he also gained recognition for playing Steve Jobs in the biographical film Jobs.
Her mother Mila is also an actress who became popular for appearing in Forgetting Sarah Marshall as Rachel. She was also admired for her role in Black Swan (2010).
Birth, Age, and Childhood
Wyatt Isabelle Kutcher was born on September 30, 2014, in Los Angeles. She is 7 years old and holds an American nationality. She was born at Los Angeles' Cedars-Sinai Medical Center.
Her father announced that her name was Wyatt Isabelle and said:
"Mila and I would like to receive Wyatt Isabelle Kutcher the world. May your life be filled with wonder, love, laughter, health, happiness, curiosity and privacy."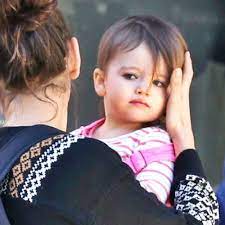 Wyatt has been enjoying her parents' spotlight since her birth. Her maternal grandparents are Elvira Kunis and Mark Kunis while her paternal grandparents are Diane Finnegan Kutcher and Larry M. Kutcher.
Her Parents' Relationship Timeline
Ashton Kutcher and Mila Kunis started dating each other in April 2012. The couple had met each other in 1998 during the filming of That '70s Show and remained good friends since then.
Mila was 14 when she played the role of Jackie in That '70s Show. Her first kiss was with Michael Kelso played by Ashton Kutcher.
"I'm the first guy she kissed? Oh my god, I had no idea. I'm so glad I didn't know that or it would've been too much pressure."

Kutcher told People in 2001.
The couple reunited after several years at the 69th Golden Globes. Mila remembered the incident and said:
"I was looking around, and there was a really beautiful man from the back. I was literally like, 'Oh, he's kinda hot.'…And then he turned around, and I was like, 'Oh, my God, it's Kutch. I thought it was the weirdest thing that I was checking this guy out, and it was someone that I had known forever."
After the event, Ashton invited her to come to his home in the Hollywood Hills for the housewarming party. They shared their first off-screen kiss after the party.
"I think I was smoking cigarettes at the time, and I was still a smoker. And she had quit smoking and she was like, she wanted me to like shotgun a cigarette smoke so she could breathe it in and I was like, 'All right. And I started doing this and gradually through the night, it got closer and closer and closer…It was kind of obvious that things were happening."

Ashton recalled.
The couple soon began dating each other and started living together.
When did Ashton and Mila Marry?
In late 2013, Ashton proposed to Mila with a 5-carat Tiffany solitaire diamond engagement ring.
After some months of their engagement, the couple revealed that Mila was pregnant with their first child and Wyatt Isabelle was born.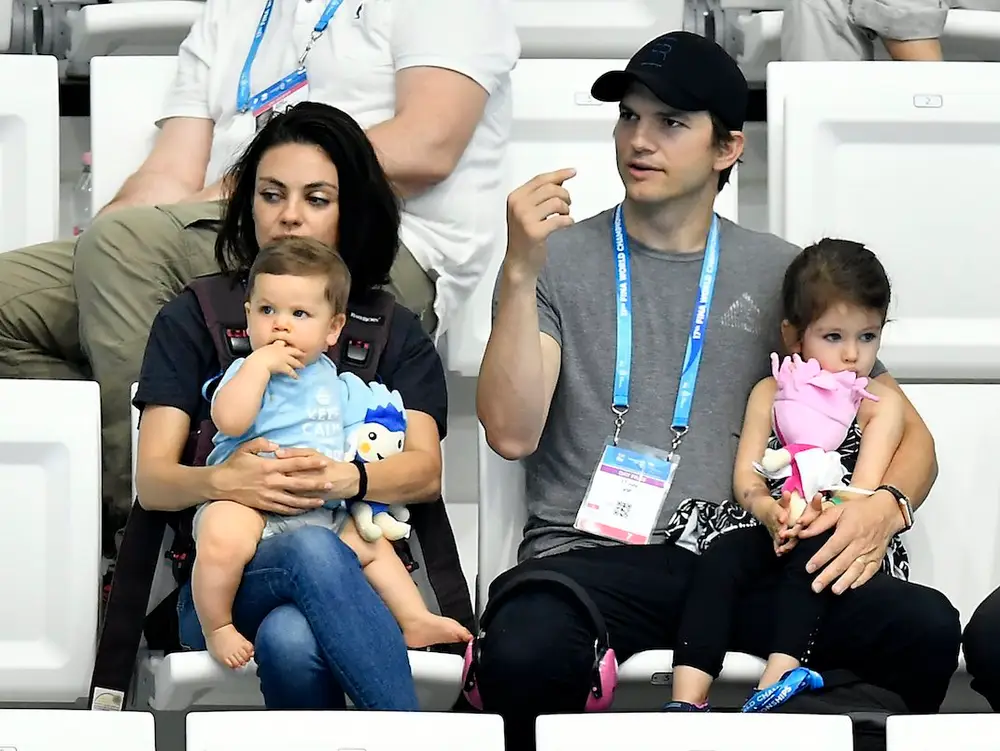 Ashton and Mila tied the knot on July 4, 2015, in Oak Glen, California. The ceremony was private with limited guests.
After more than a year of their marriage, they were blessed with their second child, a son named Dimitri Portwood Kutcher.
Wyatt Isabelle Kutcher Knows three Languages
Wyatt made the headlines when she was just 2 after her father revealed that his daughter could speak three languages: Russian, Spanish and English.
More than that, she couple even understands those languages.
"It's weird because girls advance apparently faster than boys. I didn't know this, but on research, like early childhood advancement. My daughter is like two and a half, she speaks three languages, she's got like Russian, Spanish and English. She actually understands and speaks them."
He also talked about Wyatt's younger brother and said he sounds like 'pterodactyl.'
"The boy is just like a 'thuck'. Just a chunky, like, 'baahhh'. He sounds like a pterodactyl, and he's not coming around… Wyatt, I had her 'papa' at four months. She was like, 'Papa, papa' and I was like, 'Aw.' The boy is like, 'Bahhhh'."
Where is Wyatt Isabelle Kutcher now?
The celebrity daughter is 7 years old and could be receiving her primary education. She doesn't appear in the media and her parents prefer her to be away from media.
She doesn't appear on her parents' social media too.
"We have a private social network that we share stuff with the families so the grandparents can see the kids and stuff. But we don't share any photos of our kids publicly because we feel that being public is a personal choice."
Ashton and Mila don't want their children to get media attention. They want to raise their children out of the celebrity spotlight.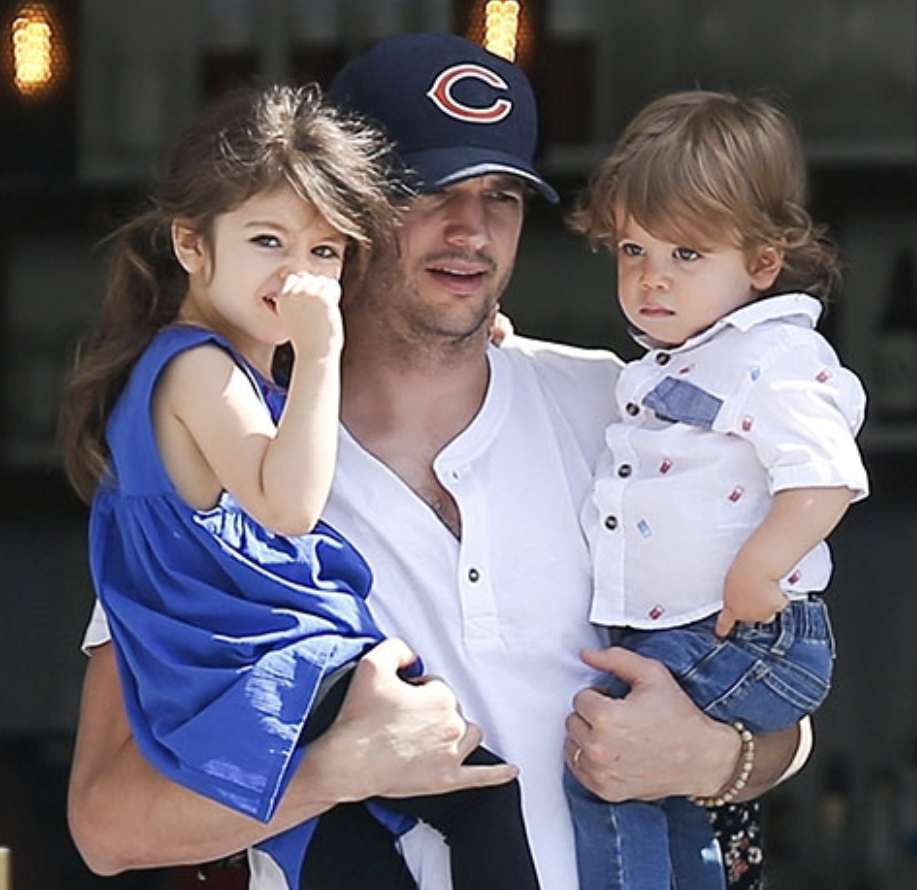 Wyatt's Lifestyle and Net worth
The popular kid could be living a very lavish lifestyle through her parents. However, his parents haven't shared any photos of their lifestyle.
Talking about the matter, her father Ashton said, he doesn't feel safe for his children.
"I actually don't think that they should have images of them as children that somebody could potentially blackmail with or do whatever. It's their private life, it's not mine to give away. … Your social profile is yours to create not for someone else to create for you."
Wyatt's father is a popular actor who has a net worth of about $200 Million. He earned most of his net worth from tech investments.
Her mother also has a net worth of $75 Million earned from her acting career.
Her Parents raised $36 Million
Ashton and Mila raised nearly $36 million to help the Ukrainian people after the Russian invasion. They collected the money online