Who is Lucia Mastrantone?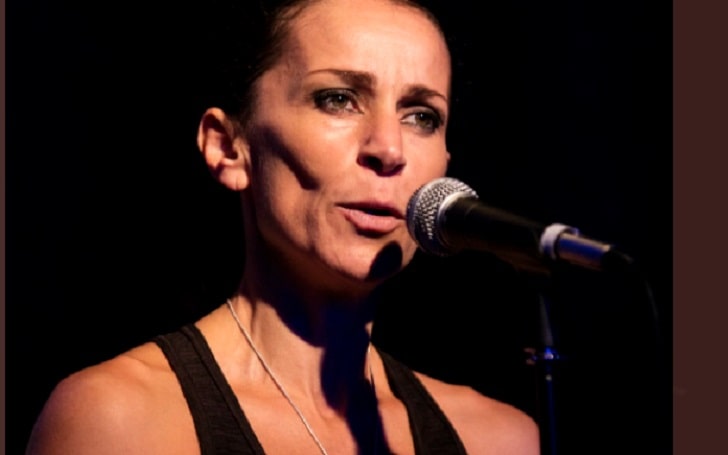 Quick Facts of Lucia Mastrantone
| | |
| --- | --- |
| Full Name | Lucia Mastrantone |
| Profession | Actress |
View
Australian actress Lucia Mastrantone shot to fame after landing roles in the movies such as Stealth, Tangle, Look Both Ways, and Bad Boy Bubby. The professional actress has had an active presence in the industry for a long time and also works as a performer or writer.
Lucia is also quite popular in theatres and has played in the plays like The Merchant of Venice, Six Characters In Search Of An Author, A Little Like Drowning, The Venetian Twins.
Short Details On Her Early Life and Family
Lucia Mastrantone was born in Australia, but she seems to be mixed of Australian and Italian descent. Currently, she is based in Greater Sydney Area. Her parents were born and grew up in Italy. Her mother worked as a cleaner while her father was a builder.
There is not much information about her early life and family background, as Mastrantone has kept it away from public sources.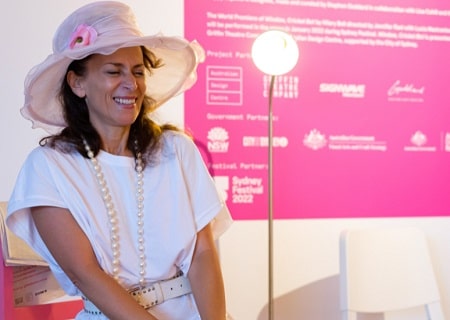 Furthermore, Lucia developed an interest in acting from an early age after she witnessed her first opera. she So, she aimed to pursue a career in it.
"When I was young, I went to see the opera The Sleepwalker with my mother who was a cleaner and my father who was a builder. All my very rowdy, loud Italian family came with us to watch this high art show. This experience made me feel the transportive nature of live theatre. I could feel the power of music and storytelling by watching my gruff uncles be brought to tears as they watched the magic unfolding in front of them."
Meanwhile, she might have some degrees earned from some institution. Lucia now teaches movement classes at the Actors College Of Theatre & Television in Sydney, Australia.
Everything on Lucia's Career
Mastrantone has worked in various in films, TV shows, and theatre plays. So, with her hard work for a long time, she has gained varied experiences. Her debut project came in 1993 after playing the role of Pizza Waitress in a movie called Bad Boy Bubby.
After two years, she did the voice role of Lone Lorikeet in Napoleon, released in 1995. In the same year, Lucia starred in a tv series, Police Rescue. Her work began getting more praise, and she started working actively in the industry. She has also worked in short films like By this River and Greg's First Day.
From 1999 to 2014, she gave various roles in the movies & series like Water Rats, Spank, All Saints, Tangle, Rake, Jewboy, Look Both Ways, Stealth, etc. Furthermore, she was also a regular cast of Pacific Heat (2016-2017).
Similarly, Lucia played the role of Kate Lee / Jenny Rogers in the hit television series named Home and Away from 2005 to 2017. The respective series also stars Sharni Vinson, Dan Cadan, and Adam Demos.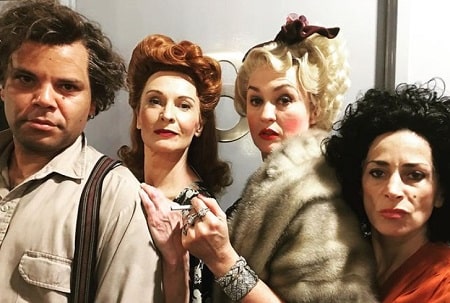 It seems like she has not taken a break from the film line as her last project named Strangers was released in 2019. Moreover, the prominent actress has worked in various theatres, including Doppio Teatro Company and the State Theatre Company of South Australia.
Does Lucia Mastrantone Have A Husband?
The Home and Away cast may have a husband, but she has not opened up about it in the media. She has kept every detail of her personal life away from the media as Lucia does not want to get involved in the unwanted controversies.
Till now, Lucia's love affairs news has not come up publicly. So, we cant put on facts about it. Likewise, she is not active on any of the social media platforms, making it pretty challenging to know about her marital life.
What's the Net Worth Of Mastrantone In 2022
In 2022, Lucia Mastrantone has amassed a decent fortune from her profession as an actress. For a certain period, she worked actively in various films. So, her work has surely paid her well. As per our speculation, her net worth is between $100,000 to $500,000, but the actual data is still under review.
Meanwhile, the primary source of her income comes from being an actress. So, in Australia, the average salary of an actress is $76,975 per year or $39.47 per hour. So, throughout her career as an actress, Lucia might have earned in the same range.
Currently, she teaches movement classes at the Actors College Of Theatre & Television in Sydney, Australia. So from her current job, the Spank actress might be earning a fair sum of money.