Who are Paolo Banchero's Parents Rhonda and Mario Banchero?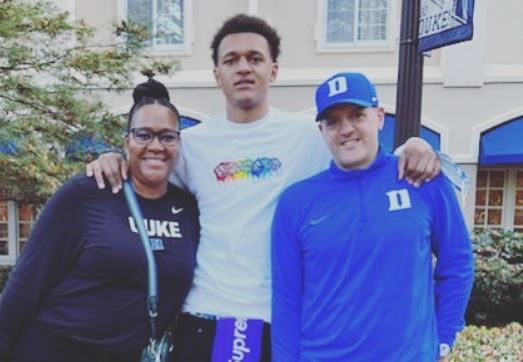 Paolo Banchero is an Italian-American college basketball player who currently plays as a power forward for the Duke Blue Devils of the Atlantic Coast Conference.
Paolo, a 5-star recruit, is regarded as one of the best of his 2021 class. He is projected to be the top pick in the NBA Draft 2022 like Jaden Ivey.
Banchero attended O'Dea High School in Seattle where he played both basketball and football. Moreover, he also won the 3A state championship with his high school team and was earned the most valuable player award.
High School Honors
McDonald's All-American (2021)
Jordan Brand Classic (2021)
Nike Hoop Summit (2021)
College Honors
Consensus second-team All-American (2022) ]
ACC Rookie of the Year (2022)
First-team All-ACC (2022)
ACC All-Rookie Team (2022)
The Duke star is frequently on the headlines lately as the NBA Draft is nearing. People are curious about his personal life including Paolo Banchero's parents' family. Here we have made a report.
Check: Who is Javin Hunter? Everything about the Former NFL Player and NBA Prospect Jaden Ivey's Father
Who are Paolo Banchero's Parents?
The Duke forward was born to Rhonda Smith and Mario Banchero on November 12, 2002, in Seattle, Washington. His father and mother both are from sports backgrounds.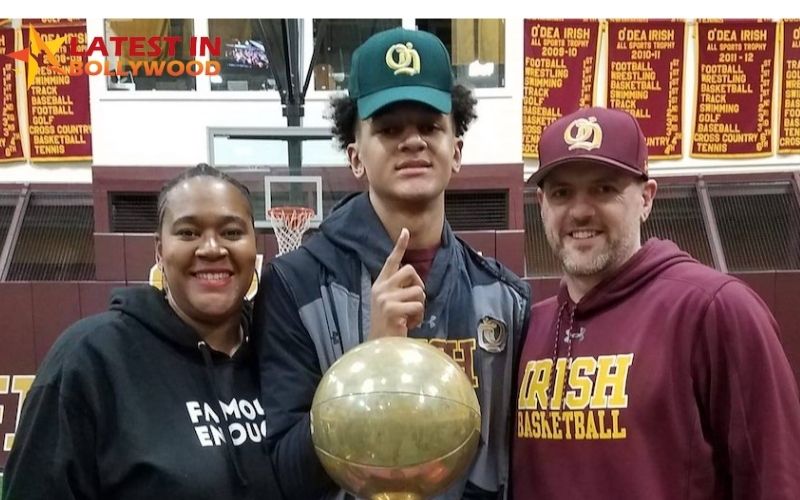 Paolo Banchero's mother Rhonda Smith, born on, May 1, 1973 (age 48), is a former basketball player. She played college basketball for Washington Huskies. She ended her college basketball career as an all-time scoring leader for the Huskies.
Rhonda is still one of the highest points scorers for Huskies with 2,948 points. She was inducted into the Husky Hall of Fame in 2004.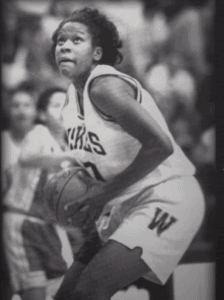 Afterward, Paolo's mother joined WNBA in 2000 with the 46th overall pick by Sacramento Monarchs. Prior, she for Seattle Reign and Portland Power. After her retirement, she coached Holy Names Academy in Seattle.
Banchero's father Mario is a former college football player who played for Washington as a tight end. Mario's brother- Paolo's uncle also played with him for Washington.
Interestingly, his parents Rhonda and Mario met while attending the University of Washington where both of them were star athletes. They later married after college and became parents to three children. They have two sons and a daughter. Paolo is their oldest child.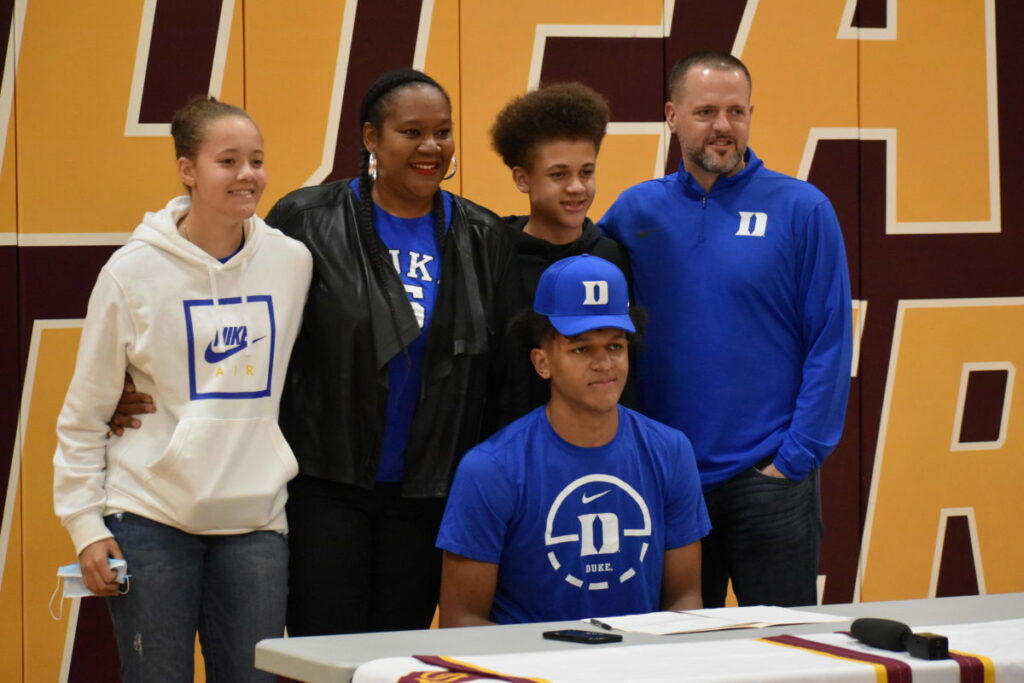 Similar Article: Who is Taneskia Purnell? Unknown Facts about Jabari Smith's Mother
Parents' Ethnicity
Paolo's father is of Italian descent while his mother is African-American. So, Paolo Banchero belongs to a mixed descent of Italian and African-American ancestry. He holds dual citizenship of both Italy and America.
Banchero received Italian citizenship through his father in February 2020.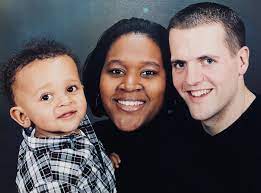 Paolo Bancher Height and Weight
The future NBA star is 2.08 m (6 feet 10 inches) tall with a bodyweight of a massive 113 kg.
Related Topic: Dave Holmgren Biography; All about Chet Holmgren's Father