Rhonda Banchero- Mother of Paolo Banchero, Known in Details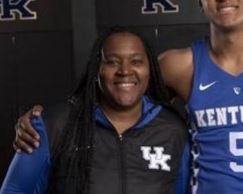 Quick Facts of Rhonda Banchero
| | |
| --- | --- |
| Full Name | Rhonda Banchero |
| Marital Status | Married |
| Birthplace | USA |
| Ethnicity | African-American |
| Profession | Basketball player |
| Nationality | American |
| Height | 6 ft 2 in (1.88 m) |
| Weight | 185 lb (84 kg) |
| Education | University of Washington |
| Children | 3 |
View
Rhonda Banchero is an American former basketball player who is best known as the mother of 2022 NBA First overall pick Paolo Banchero.
Her son was drafted first overall by the Orlando Magic in the 2022 NBA Draft.
Rhonda Banchero was born Rhonda Smith on May 1, 1973. She is 48 years old and holds an American nationality.
Banchero is of African-American ancestry.
Professional Career
Rhonda attended the University of Washington and played college basketball for Washington Huskies as a center.
She made the college record of an all-time scoring leader for the Huskies and ended her career with the team. She was inducted into the Husky Hall of Fame in 2004.
With 2,948 points, Rhonda is still one of the highest points scorers for Huskies.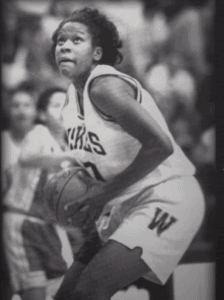 After her college, she played professionally in the American Basketball League. She first had a two-year stint with Seattle Reign from 1996 to 1998 and played a year for Portland Power.
She declared her name for the WNBA draft after her college and was picked 46th overall by Sacramento Monarchs in 2000.
Rhonda took retirement after a season and also worked as a coach at Holy Names Academy in Seattle.
Who is her Husband?
She is married to Mario Banchero and has three children including a son Paolo Banchero. They met at the University of Washington where Mario was a football player.
The couple married after their college. They have three children, two sons and a daughter. Paolo Banchero, an NBA player, is their oldest child.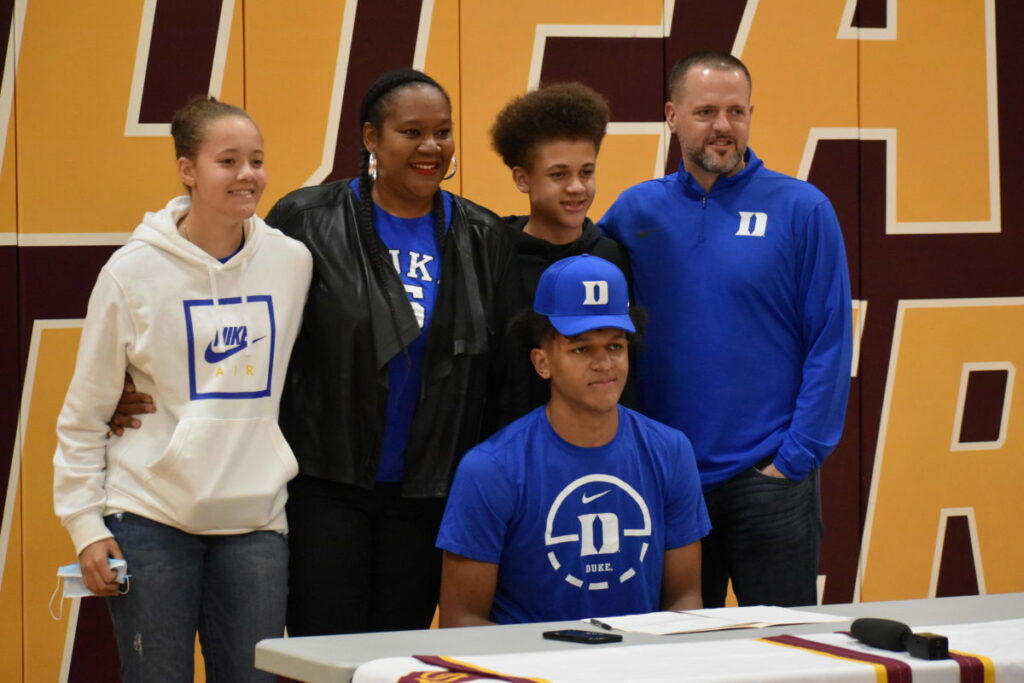 Mother of NBA No. 1 Pick
Her son Paolo Banchero was picked 1st overall by the Orlando Magic in the NBA Draft 2022. He played college basketball for the Duke Blue Devils.
The 6 ft 10 in tall power forward was born on November 12, 2002, and is 19 years old. He holds Italian citizenship through his father and is an American national through his mother.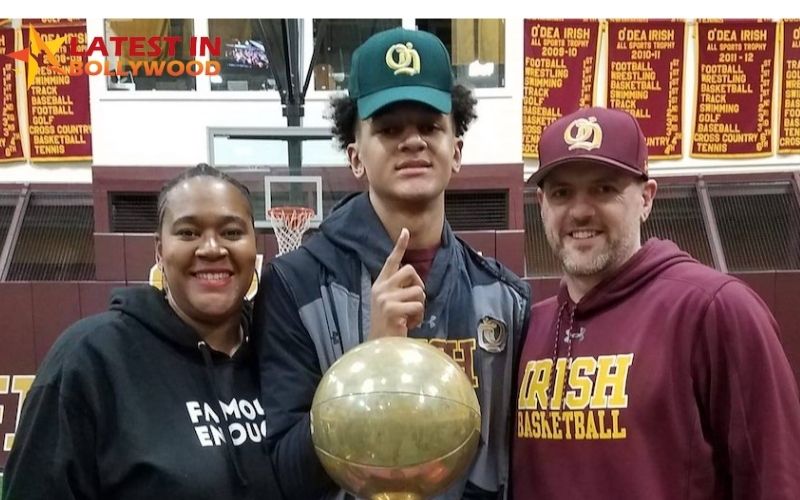 Paolo belongs to a mixed descent of Italian and African-American ancestry.
He studied high school at O'Dea High School and joined Duke as a 5-star recruit. He was regarded as one of the best of his 2021 class and declared for the NBA draft after his freshman season.
Paolo Banchero's Projected Salary
NBA first-round picks have a scale value according to their pick number.
Based on the 2022-23 rookie scale chart by RealGM, the rookie players can sign the deal for as little as 80% or as much as 120% of the scale value of where they were selected.
As the first overall pick, the scale value of Paolo is $9,089,300. He can sign the deal for as little as 80% or as much as 120% of the scale value.
The deal is for 4 years with the last two years as a team option.
Paolo Banchero will reportedly earn nearly 120 percent of the figure on the rookie scale. As reported by some sources, he could earn up to $28.4 million during his contract period.