Christian Pulisic's Parents and Family: Does he have a Girlfriend?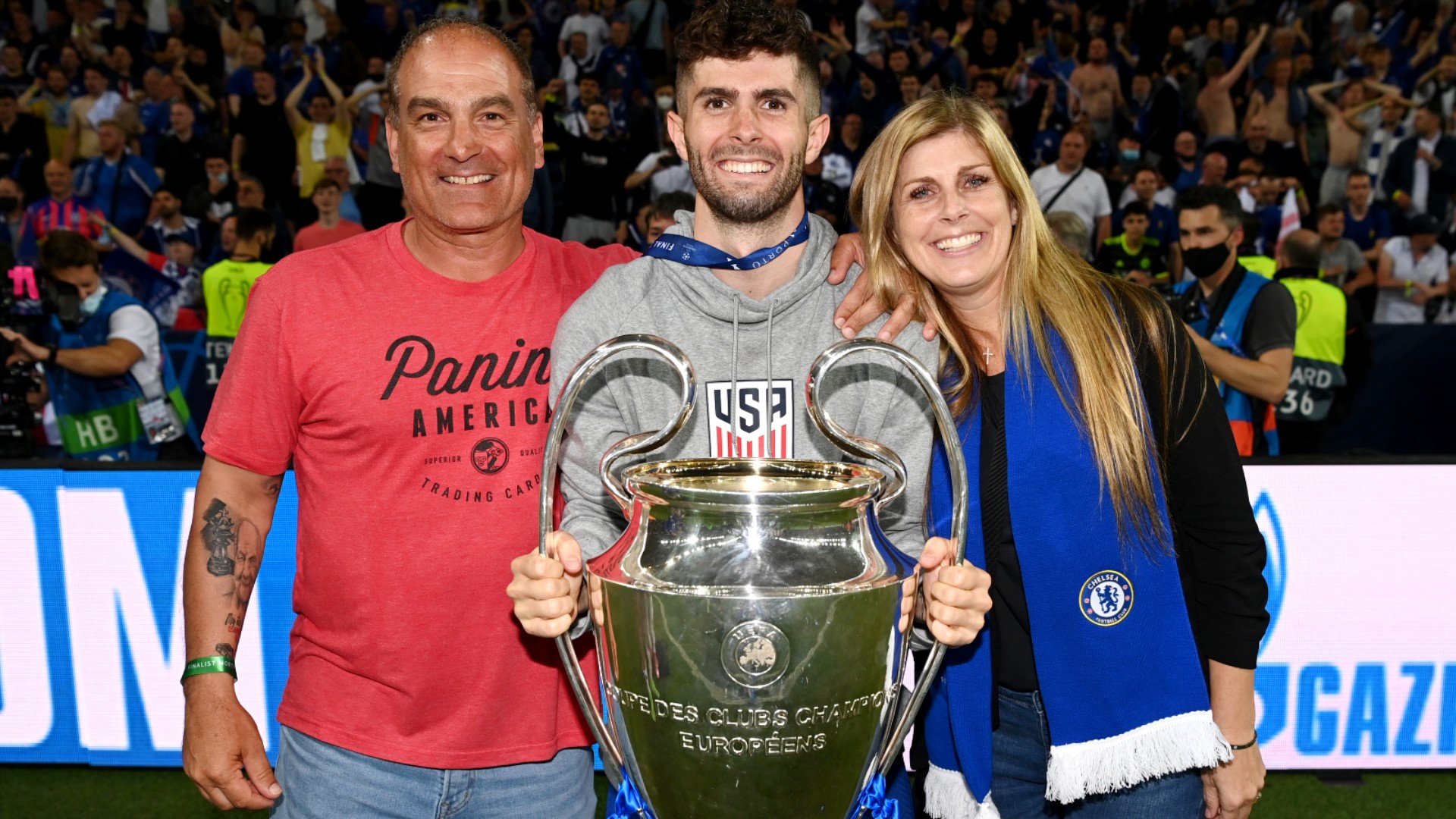 The United States men's national soccer team has booked a place for the FIFA World Cup 2022, after failing to qualify for the FIFA World Cup in 2018. All thanks to the brilliant performance from Christian Pulisic who scored 5 goals in 10 games.
Pulisic is currently signed to the Premier League club Chelsea FC and plays as a forward.
The youngster has been a vital part of the Blue Devils and was an important member of the team that won the UEFA Champions League, UEFA Super Cup, and FIFA Club World Cup in 2021.
Pulisic, who is nicknamed Captain America by fans, is divined to be the real Captain America for the USMNT at the FIFA World Cup 2022 and bring out positive results.
Famed for his high-level play, Pulisic is a popular name among soccer fans. However, his fans also have several questions about his personal life and family. Who are Christian Pulisic's Parents? Has he married already? Who is his girlfriend/ wife?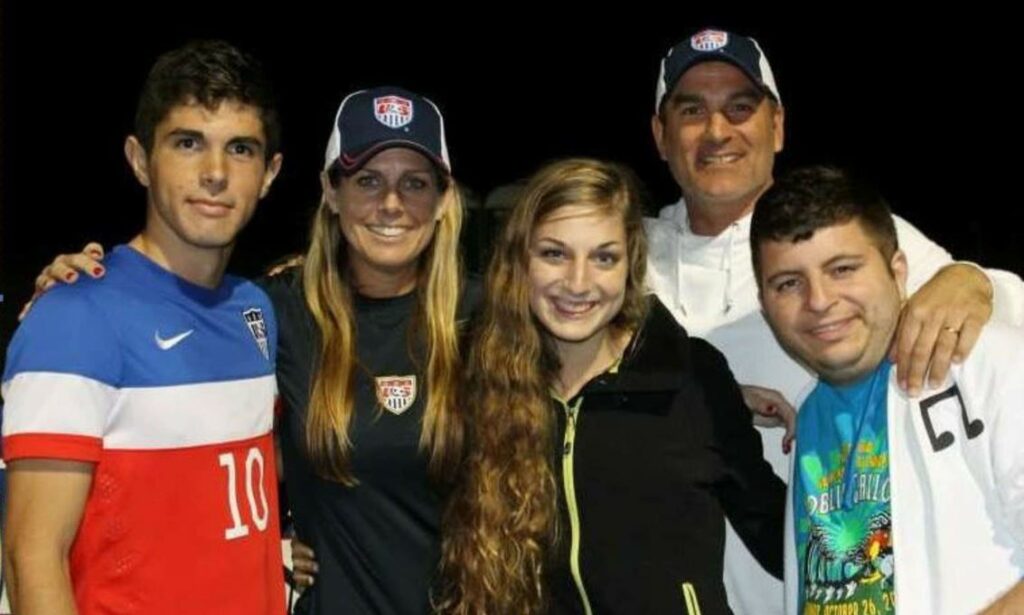 Soccer Player Family: Meet Paul Arriola's Parents: Dawn Arriola and Art Arriola, Also has a Brother
Christian Pulisic's Father and Mother
Pulisic was born to his father Mark Pulisic and his mother Kelley Pulisic. His parents both are former collegiate soccer players at George Mason University.
His father played for George Mason Patriots from 1986 to 1989 and was inducted into the George Mason Men's Soccer Hall of Fame.
While Christian's mother left soccer after marrying Mark, his father continued soccer as a professional player and joined the Harrisburg Heat of the National Professional Soccer League (NPSL) in 1999.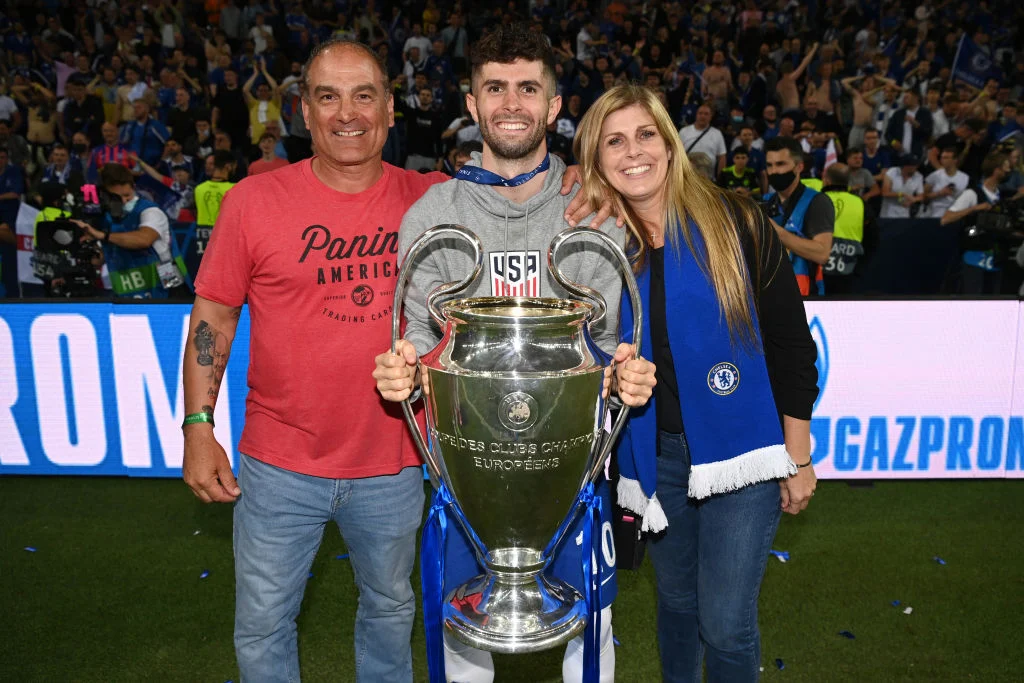 Mark Pulisic played his entire career for the Heat until 1999. In his honor during his retirement, Heat organized a Mark Pulisic Night at the Farm Show Arena in Harrisburg, Pennsylvania.
Pulisic was even inducted into the team's Hall of Fame.
Mark currently works as a coaching staff and has coached Lebanon Valley College (men), Lebanon Valley College (women), Harrisburg City Islanders (assistant), Detroit Ignition, Borussia Dortmund (academy), Rochester Rhinos (assistant), and Pittsburgh Riverhounds SC throughout his career as a coach.
He was born on September 20, 1968 (age 53), in Long Island, New York, United States. His father is originally from the island of Olib in Croatia.
Does he have a Sibling?
Pulisic has two siblings, a brother, and a sister. His sister Devyn Pulisic is a professional horse rider and a show jumper based in Wellington, Florida. She frequently takes part in horse riding competitions.
Devyn is married to Austin Sawyer and is pregnant with her first child.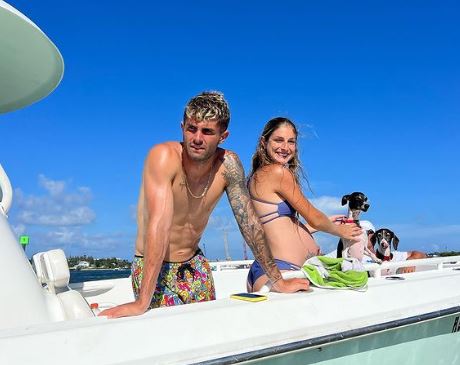 She has an Instagram account @deedee_pulisic which is followed by more than 22k. Moreover, she also has another Instagram account @dmp_showjumping which is filled with horseriding photos.
His brother's name is Chase Gallant Pulisic whose details is not available.
Who is Christian Pulisic's Girlfriend?
The 23-year-old American soccer star is still unmarried and single currently. He doesn't have a girlfriend at the moment and is enjoying his life with his family, siblings, and friends.
Pulisic is a private person and doesn't talk much about his personal life and relationship status. Moreover, he has never had an affair so far.
Football News: Darwin Nunez's Girlfriend Lorena Manas: Do they have Children?