Brian Austin Green is splitting from Wife Megan Fox-Why??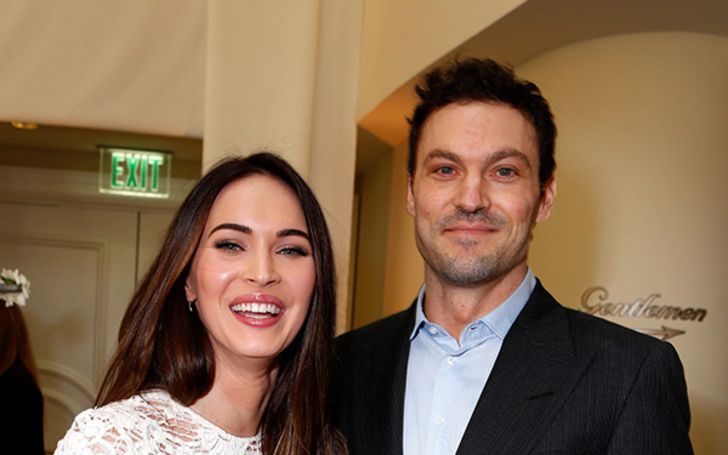 Brian Austin Green, the former 90210 star and Megan Fox have split. Packed schedule and time apart are to blame as per Green. They are splitting after a whirlwind romance that started when Megan was 18 and Green was 30.
Fox had filed for divorce from him in 2015 but later filed to dismiss it in 2019. Wasted efforts we guess as they are separating less than a year later.
Brian Austin Green's Announcement
In a candid podcast session, he confirmed their split and also clarified the reason behind their separation. He released the news on an episode titled 'Context'.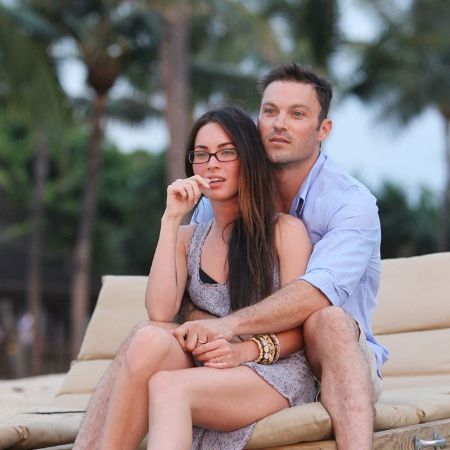 He said they had grown apart over the second half of 2019 after he was out of the US for around 5 weeks to shoot a film. Similarly, he also said that they were spending more and more time apart after that.
Rumors Of Infidelity
Originally fans and tabloids speculated about the couple's break up after Fox was seen in a car with her co-star in an upcoming movie, Machine Gun Kelly. Brian addressed them head-on telling his fans that he had no doubt they were only friends.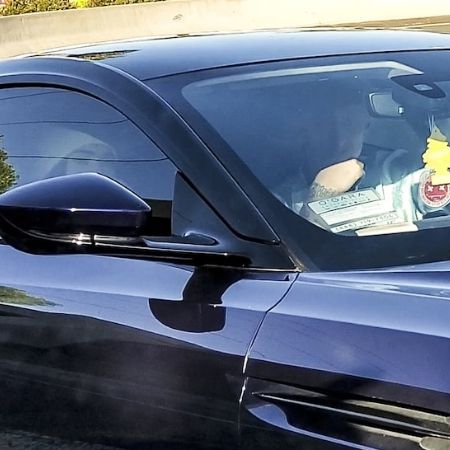 He said "Midnight In the Switchgrass. Megan and I have talked about him," he clarified. "They're friends at this point. … I don't want people to think her or he are villains or that I was a victim in any way."
E! Online has reported that she has something romantic going on with pair. A source close to the star shared this with E! online telling them
"Megan has been working on a movie [Midnight In the Switchgrass] with Machine Gun Kelly and gotten close to him. They are hooking up and have been for a little while,"
Adding "She is separated from Brian Austin Green and they are taking time apart as a couple. She has something going on with Machine Gun Kelly that she is excited about."
It seems she is in a relationship with MGK but it seems she started her fling after separating from Brian.
Big Romance Into Bad Blood?
From what Brian has said it seems that the couple is splitting on amicable terms without any nasty fights between them.
They started out as the talk of Hollywood mostly due to their age difference when they started out Megan was 18 and he was 30. They dated for a while before getting married in 2016.
Rocky Start To Marriage
Initially, Fox had to convince Green that she was not immature, then they got engaged in November 2006 but broke it off in February 2009.
A group of criminals called "The Bling Ring", targeted Fox because of this. They attacked Green's house to steal Fox's possessions.
She later stated they had never broken off the engagement, despite reports of the pair getting re-engage on June 1, 2010.
They got married on June 24, 2010, in Maui, Hawaii, USA.
This Is Not Their First Separation
Around 5 years after getting married Fox filed for divorce on August 21, 2015, and they separated for a while before getting back together. They have 3 children together. Megan only filed for the dismissal of their divorce on April 25, 2019.
Megan And Brian's separation comes at a time when other celebrities like Alexander Demetriou & Carlotta Edwards are divorcing, Mary-Kate Olsen's Divorce Filing From Olivier Sarkozy was rejected and Caterina Scorsone And Rob Giles also divorced.