Is Alexander Demetriou Divorcing Wife Carlotta Edwards After Alleged Romance With Maura Higgins?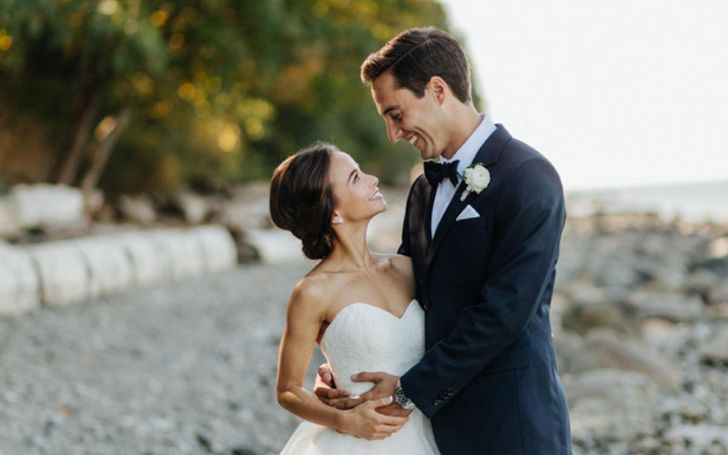 Alexander Demetriou separated from his wife of 4 years, Carlotta Edwards after rumors of his romance with skating partner Maura Higgins surface. The star himself has said that his close relation to the skater affected his marital relation.
They are yet to get a legal divorce but Alex has said that their marriage has collapsed. The skater also revealed that the pairing of him and Maura for the Dancing On Ice show started the end of their marriage.
Demetriou Announced The End Of His Marriage Via Instagram
While the whole world was speculating over the rumors of the romance between Alex and Maura, a story was posted by the skater and TV personality, on which he wrote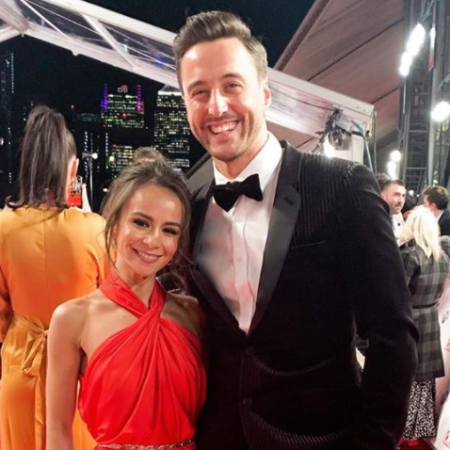 'I'm Sorry I have been quiet on social media recently but it's been a tough time for me personally."
Further, he added
'Carlotta and I have separated. Although it saddens me that we can no longer be together, I feel this is best for both of us. 'I'm looking forward to what the future will bring but in the meantime let's all say home and stay safe.'
Alex cited that their marriage began to crumble when he was paired with Maura Higgins for the reality skating show Dancing On Ice.
Demetriou Says The pair Were Only Friends
Alex has maintained his stance that although his wife was affected by his closeness to Maura, they were and remain only friends.
He claims that their on-screen chemistry, that was noticeable from the beginning from the show, led to the rumors. He also said that they grew closer as the show progressed and were emotionally dependant when they trained rigorously for months.
Alex Demetriou also said that he had to tell his then-wife that they were just friends stating in an interview
'Several times I had to explain to Carlotta that Maura and I were just friends. Once the rumors start, it becomes a ­conversation'
He did not hold back and also said that he did not want to lead his ex on anymore. However, Flipboard reported Alex leaving Maura's Essex home just a day after he took off his weedin ring for the final.
What Does Maura Higgins Have To Say?
Maura Higgins is keeping a pretty strong stance about her view on the matter and has said that she and Alex were just friends. Addressing the fans' questions head-on in a Q/A session hosted on Instagram, she commented on the issue clarifying the on-screen skater pair were only friends.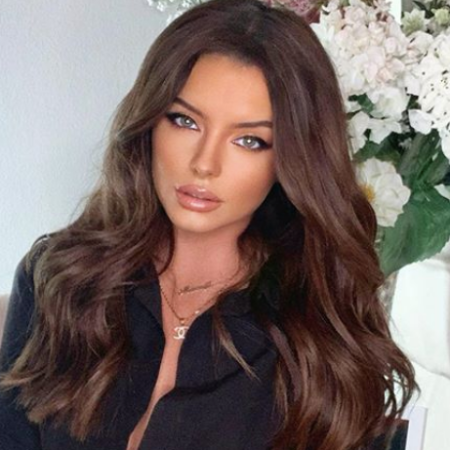 Further, she added
"Well, to be honest, I need a man. So maybe I'll go back in next year, you never know."
She said that she is definitely single and might return to Love island next year to find a man. She expressed her frustration on the matter saying
"We're in 2020 and a man and woman cannot just be friends…"
She captioned her incredibly, for the lack of a better word, foxy photos that have gone viral in their own right.
Although both of these stars have expressed their views Alex's wife is yet to comment on the whole situation.
She did post a photo of her making a love sign with her hands on the beach on which she tagged the location but not her estranged husband.
Will Carlotta And Alex Demetriou Divorce?
Well, it is most likely that the pair will be legally divorced after the end of the pandemic. They are separated and Alex has even gone public about the "collapse of their marriage". So when the legal proceedings take normal course, they most probably will get a divorce.
Mary-Kate Olsen learnt the hard way that courts are only accepting emergency cases as she was rejected twice by New York courts when she filed for a divorce from her husband earlier this year.