Who is Donna Brazile? Age, Bio, Parents, Relationships, Career, & Net Worth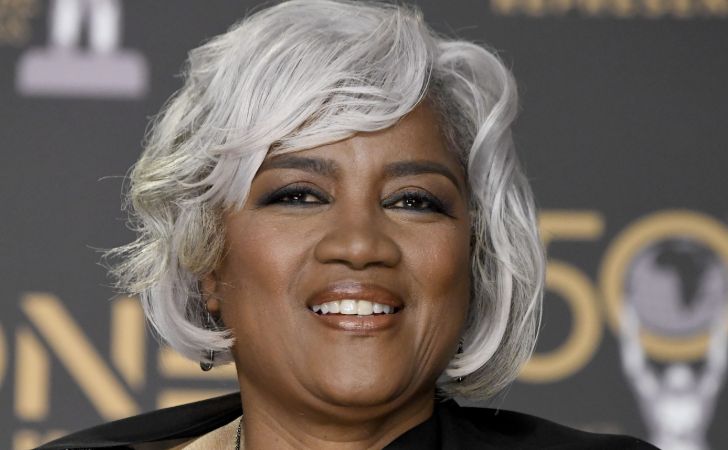 Quick Facts of Donna Lease Brazile
| | |
| --- | --- |
| Full Name | Donna Lease Brazile |
| Net Worth | $3 million |
| Date of Birth | 15 December, 1959 |
| Birthplace | New Orleans, Louisiana, U.S. |
| Ethnicity | African-American |
| Profession | Political strategist and television commentator |
| Nationality | American |
| Education | Louisiana State University |
View
Donna Brazile is a political strategist, campaign manager, political analyst, syndicated columnist, author, and television political commentator.
She previously served as CNN contributor and the interim chair of the Democratic National Committee. Donna is currently a Fox News contributor and adjunct professor at Georgetown University.
How old is Donna Brazile?
As of now, Donna Brazile is 60 years old. She was born on December 15, 1959, in New Orleans, Louisiana, as Donna Lease Brazile.
Also Read: Raymond Arroyo Bio, Career, Net Worth, Wife, & Children
Childhood, Parents, Education
Brazile was born in New Orleans to Jean Marie Brown and Lionel Joseph Brazile. She is the third of nine children. Her father, Lionel, a Korean War veteran, worked as a janitor, and her mother, Jean, worked as a domestic servant.
Her interest in politics sparked at 9 when she volunteered to campaign on behalf of a City Council candidate who promised to build a neighborhood playground.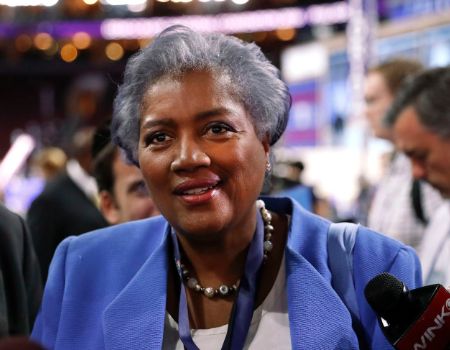 She participated in Upward Bound, a federally funded educational program, as a high school student. Donna later graduated from Louisiana State University in 1981 with a bachelor's degree in industrial psychology.
In addition, she has received over ten honorary doctorate degrees from major colleges and universities. She was also a fellow at Harvard's Institute of Politics and earned W.E.B Du Bois Medal, Harvard's highest honor in African American studies in 2017.
Also Read: Manny Alvarez Bio, Net Worth, Wife, & Children
Net Worth of Donna Brazile
Donna Brazile has a net worth of $3 million, as per Celebrity Net Worth. She has worked on every major presidential campaign from 1976 to 2000, including Jesse Jackson and Walter Mondale–Geraldine Ferraro in 1984.
In 2000, she became a first African American woman to manage a major presential campaign after former Vice President Al Gore appointed her as a campaign manager.
Additionally, she worked as a columnist for Ms. Magazine, Roll Call, and O, The Oprah Magazine. She is author of "Cooking with Grease: Stirring the Pots in American Politics", a best-selling memoir, published in 2004.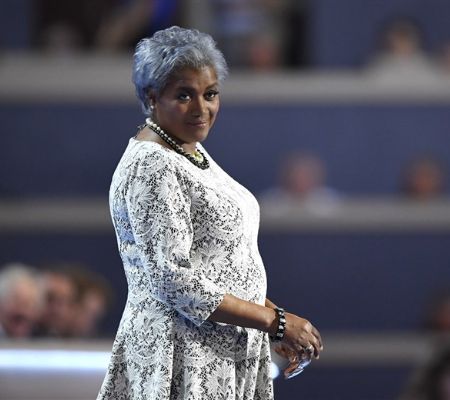 Moreover, her co-authored biography, "For Colored Girls Who Have Considered Politics," won the 2019 NAACP Image Award. Brazile was an on-air contributor to CNN and ABC News. She appeared as a weekly contributor and political commentator on CNN's The Situation Room and American Morning.
As an actress, Donna guest- appeared on CBS's The Good Wife and Netflix's series House of Cards. She also appeared on BET's Being Mary Jane. Currently, she serves as Fox News Channel contributor and an adjunct professor of Women and Gender Studies at Georgetown University.
Also Read: Fred Barnes Bio, Net Worth, Wife, & Children
Personal Life: Is Donna Brazile Married?
Brazile's marital status is not known since she has remained totally tight-lipped about her romantic life.
Donna, who served on the board of the Millennium March on Washington, has been rumored to be lesbian or bisexual.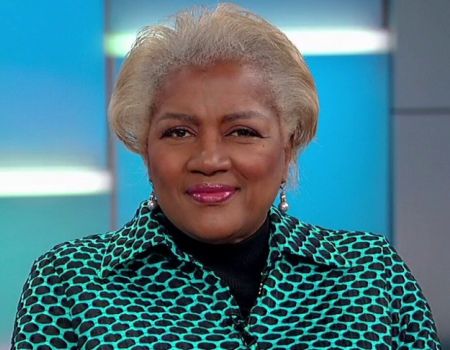 In 2018, while appearing on The Wendy Williams Show to promote her book, Wendy asked about her ideal man to which she replied, "Who said I just like men?", acknowledging her bisexuality for the first time in public.
Further, The New York Times Magazine described Brazile as "openly ambiguous" regarding her sexual orientation in an article published in 1999.