Wahida Djebbara-Unknown Facts of Karim Benzema's Mother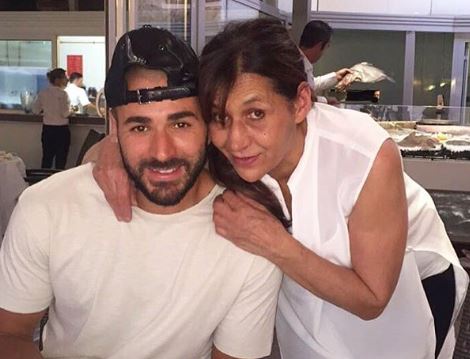 Karim Benzema is a French footballer who plays for the La Liga club Real Madrid as a striker. He recently won the Balon d'Or Award and is currently considered one of the best strikers and best players in the world.
All thanks to his mother Wahida Djebbara who gave birth to and raised a brilliant footballer. Here we have dug up information about his mother Wahida Djebbara who raised him along with her other 8 children.
Who is Wahida Djebbara? Who is her husband? How many children does she have?
Wahida Djebbara is the mother of French professional footballer Karim Benzema. Her son currently plays for the Spanish club Real Madrid and French National Team as a striker.
At the moment, Benzema is one of the best players and led the Los Blancos side to La Liga, Champions League, and Super Cup Victory in 2021-22.
Djebbara is of Algerian origin and her family comes from Oran, a city on the northwest coast of Algeria. She was born in Lyon, France, on August 24, 1957, and is 65 years old. She grew up in a Muslim family and followed Islam.
Wahida Djebbara's Husband and Married Life.
Wahida got married to a drill sergeant named Hafid Benzema, who is also originally from Algeria. They tied the knot in a traditional Islamic ceremony.
She has a huge family as she comes from the Islamic religion and has 9 children with her husband.
Similar Article: Fayza Lamari- Kylian Mbappe's Mother: Shocking Claims about her Son
Who are her Children?
Wahida's four sons are Karim Benzema, Sabri Benzema, Gressy Benzema, and Farid Benzema while her five daughters are named Lydia Benzema, Celia Benzema, Laeticia Benzema, Sofia Benzema, and Nafissa Benzema.
Her three sons Karim Benzema, Sabri Benzema, and Gressy Benzema are pursuing careers in football while Karim is one of the most renowned players.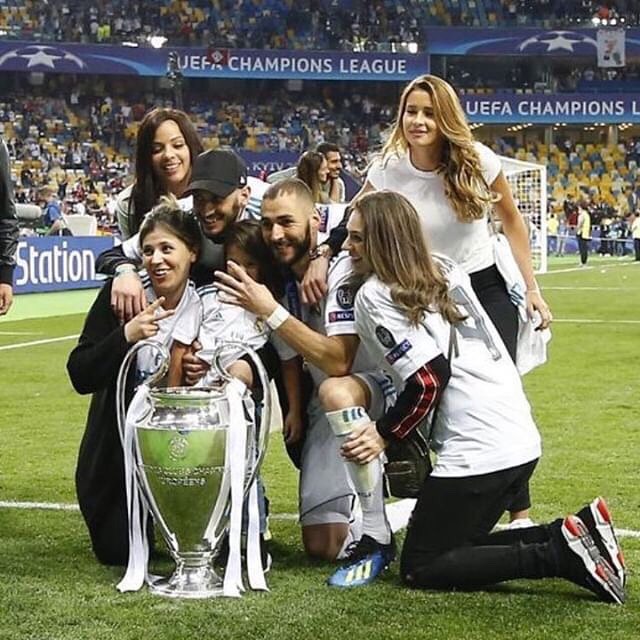 Gressy, born on November 30, 1992, played futsal and switched to football but has now retired. He played as a forward. Gressy played futsal for Saint-Priest and football for FC Vaulx and ASAV.
Moreover, he also played with Vaulx-le-Velin in the Division d'Honneur, the sixth division of French football.
The couple with their 9 children lived in a violent neighborhood in the early days. Their children were also exposed to crimes.
Her Son Karim Benzema
Benzema is a French professional football player who plays as a striker for the Spanish club Real Madrid. Moreover, he also represents French National Team.
He was born Karim Mostafa Benzema on 19 December 1987, in Lyon, France. He grew up with 8 siblings in a neighborhood full of crimes.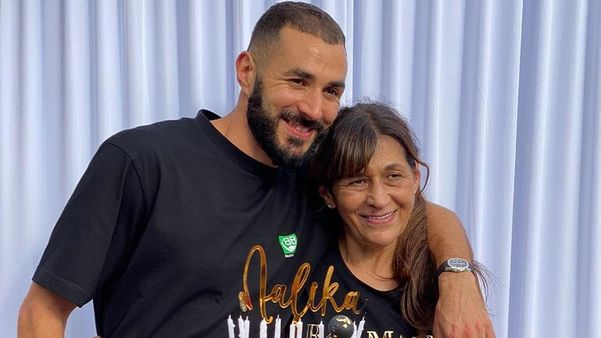 Karim started training football with his hometown club Bron Terraillon SC at the age of 8 and signed with the Lyon academy in 1997.
He made his senior debut in 2005 and went on the win 4 Ligue 1 titles with Lyon. He joined Real Madrid on a €35 million transfer fee in 2009.
Benzema has since then appeared in more than 600 official matches for the team and is the second-highest goalscorer with 324 goals.
Moreover, he has won 4 La Liga titles, 5 Champions League titles, and 4 UEFA Super Cups and FIFA Club World Cups with the team.
Likewise, he also plays for France's National Team and is the fifth all-time top scorer with 37 goals.
Omitted from National Team
Benzema was arrested for blackmailing a fellow France international player Mathieu Valbuena with a sex tape in November 2015.
Following the incident, he was suspended from French National Team. The French Prime minister also made a comment on the matter and said:
"A great athlete should be exemplary. If he is not, he has no place in the France team. There are so many kids, so many youngsters in our suburbs that relate to great athletes. They wear the blue jersey, the colours of France, which are so important in these moments."
He was left out of the squad for five years since 2016 which also increased due to his feud with FFF president Noël Le Graët.
Karim even targeted him after he was left off the team for the 2018 World Cup and tweeted:
"Mr Le Graët, with all due respect, you've lost an opportunity to remain silent. I've discovered your true face, and this isn't the one that said he appreciated me and wouldn't discuss the subject of team selections!"
He returned to the national team for UEFA Euro 2020 and has been an important player since then.
Who is Karim Benzema's Wife?
Benzema is married to his wife Cora Gauthier and is the father of two children including a daughter from his previous partner. They married in a secret ceremony in December 2016.
Their son Ibrahim, Karim's second child, was born on 5 May 2017.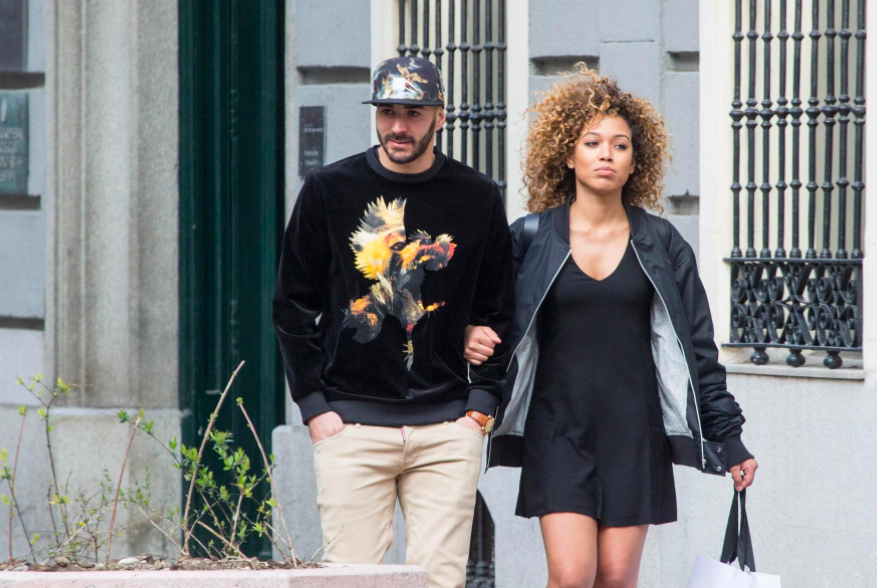 Karim and Cora first met in December 2015 in Dubai and started dating. They married after a year of the relationship. His wife is a French model, fashion blogger, Instagram personality, and entrepreneur.
The couple's relationship might have gotten worse now as they don't appear together. Benzema is reportedly close to Jordan Ozuna, an American model.
Moreover, Benzema also has a daughter named Melia born to his then-girlfriend Chloe De Launay on February 3, 2014.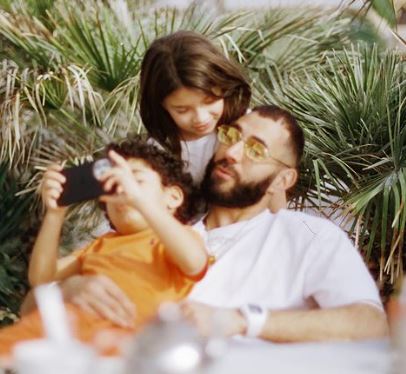 Legal Issues
Besides, he also dated Jennifer Yael, Rihanna, and Analica Chavez, in the past. In 2010, he was caught in legal issues as he allegedly had sex with an underage prostitute named Zahia Dehar.
Benzema claimed that the girl lied about her age telling she was 18. The case was later dropped due to insufficient evidence.
Wahida Djebbara Net worth and Earnings
The profession and net worth of Wahida Djebbara is not available. She lives a lavish life with her son's earnings.
Karim Benzema has a net worth of $70 Million as of 2022. His weekly wage is €325,000 and earns around €17 Million a year.
Also Read: Tatiana Vinicius- Untold Truth of Vinicius Junior's Mother