Fayza Lamari- Kylian Mbappe's Mother: Shocking Claims about her Son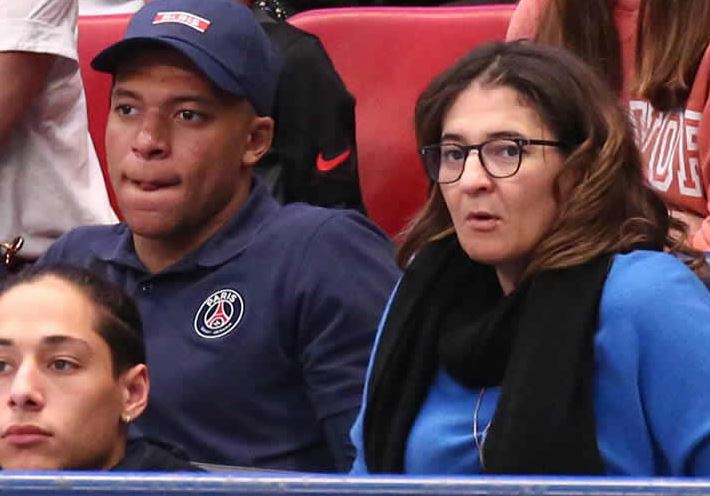 Quick Facts of Fayza Lamari
| | |
| --- | --- |
| Full Name | Fayza Lamari |
| Net Worth | $100,000 |
| Marital Status | Married |
| Birthplace | Bondy, France |
| Ethnicity | Algerian |
| Profession | Handball player, sports agent |
| Nationality | French |
| Eye colour | black |
| Spouse | Wilfried Mbappe |
| Height | 5 feet 7 inches |
| Children | 3 (Kylian Mbappe, Ethan Mbappe, Jires Kembo Ekoko (adopted)) |
View
Fayza Lamari is best known as the mother of French footballer Kylian Mbappe. She is a former handball player of AS Bondy's handball team and played as a right-winger.
Her son Kylian plays in the Ligue 1 for Paris Saint-Germain as a forward. He is also considered one of the best players and known for his amazing speed, dribbling capabilities, and accurate finishing.
Fayza has managed to be in the limelight even after retiring from her handball career with her son's glory. But people still have questions like- Where is Fayza Lamari from? Who is her husband? How is her relationship with her son Kylian Mbappe?
Fayza Lamari is of Algerian origin
Fayza Lamari was born in France in 1974 and is around 48 years old. She holds French nationality.
Her ancestors came from Algeria and later relocated to France. She is of Algerian Kabyle origin, a Berber ethnic group indigenous to Kabylia in the north of Algeria. But detailed information about her family is not available.
Played Handball for the Hometown club
Lamari was a handball player since her college days and also played for her college team. After her graduation, she played professionally in the French Division 1.
She was signed to AS Bondy and played as a right-winger in the late 1990s and early 2000s.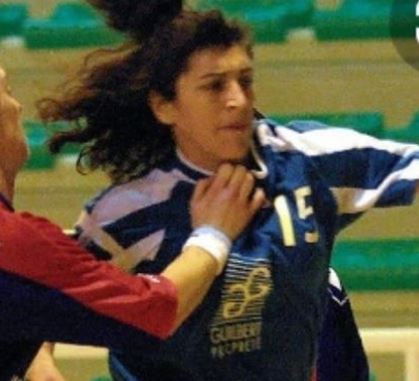 Fayza then ended her career to raise her children. She sacrificed her career to give a proper childhood to her sons.
Who is her husband?
Fayza Lamari's husband is Wilfried Mbappe, a former footballer and current coach of Bondy's young football club. They married in the mid-1990s.
They have been together for two and half decades now and are going well as perfect partners.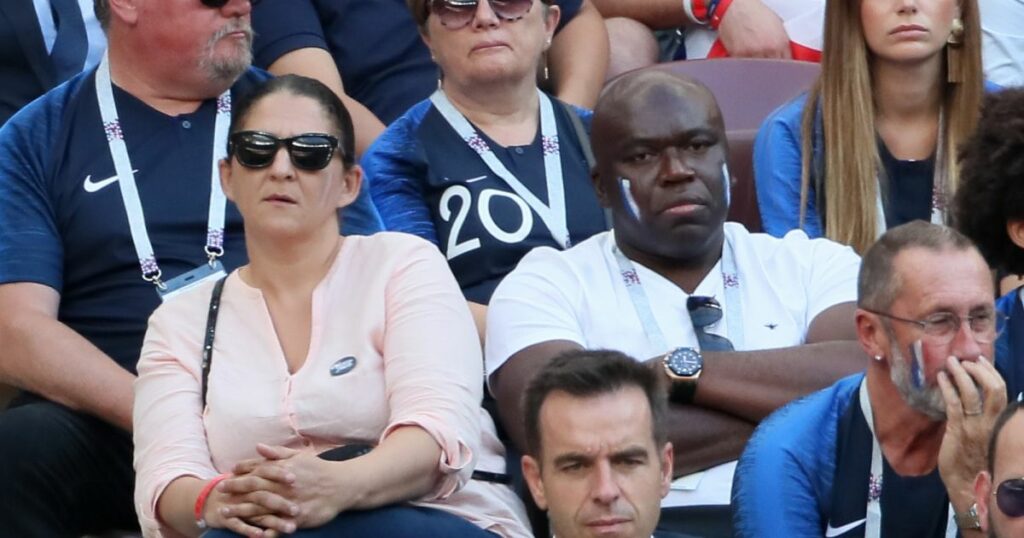 Her husband is from Cameroon and is also popular for being the sports agent of their son Kylian Mbappe.
Wilfried moved to France as a teenager with his family and settled in Bondy where he played football. At the same time, Fayza was a handball player for the team based in Bondy.
Having interests in sports, the couple might have become closer to each other. From their marriage, they share two children and have adopted one more.
Who are Fayza Lamari's Children?
Fayza and Wildried's firstborn son is Kylian Mbappe. He was born on 20 December 1998 and is a professional football player.
Her second son Ethan, born on 29 December 2006, has also followed his brother Kylian's footsteps and is a professional footballer. Ethan first played for his hometown club AS Bondy and joined Paris Saint-Germain in 2017.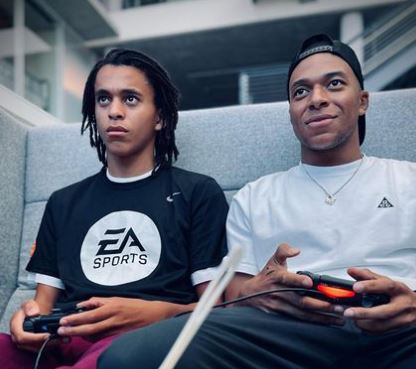 He played for Paris Saint-Germain's under-12 squad in 2018. In 2021, he was also called up to the France under-16 team.
Moreover, she and her husband have also adopted a son named Jirès Kembo Ekoko.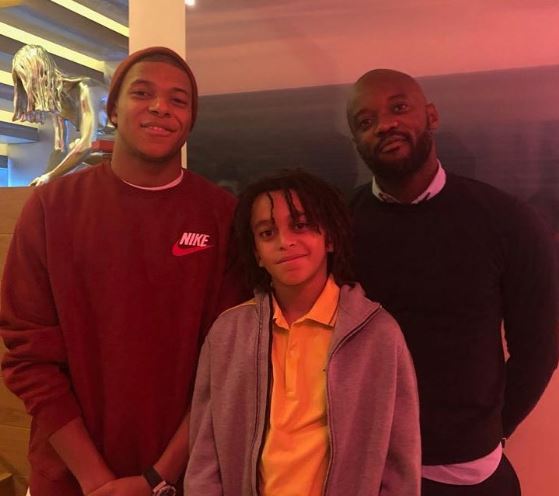 Recommended: Karen Grealish- Jack Grealish's Mother, Son Died of SIDS
Details about her Adoptive son
Jires is also a retired professional football player born on January 8, 1988.
He is the son of Kembo Uba Kembo, who played for DR Congo (formerly Zaire) national team in the 1974 FIFA World Cup.
Jires was born in Kinshasa, Zaire, Kembo Ekoko but at the age of 6, he moved to Bondy, France to live with his uncle and sister where he was adopted by the Mbappe family.
He received his French citizenship in 2008 and is also eligible to play for both DR Congo and France. However, he opted to play for France and represented France U21 from 2009 to 2011.
Jires played domestic football for Rennes, Al Nasr, Bursaspor, etc as a striker.
Her son Kylian is a Football star
Her first biological son Kylian Mbappe is one of the best football players. He plays as a striker for French club PSG.
At the age of 23, he has already won four Ligue 1 titles and is the club's second-highest all-time top goalscorer.
Moreover, he also plays for France National Team and was an important member of the team that won the 2018 FIFA World Cup. He was also awarded the FIFA World Cup Best Young Player and French Player of the Year.
Besides, he has won many individual accolades.
Kylian is rumored to be dating French model Ines Rau.
Kylian Mbappé Childhood and Family
Mbappe was born Kylian Mbappé Lotti on December 20, 1998, in Paris, France. He is 23 years old and holds a French nationality but is also eligible to play for Cameroon from father's side and Algeria from mother's side.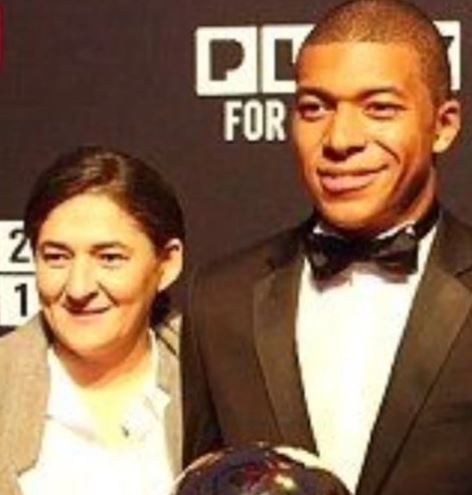 He grew up in Bondy, Seine-Saint-Denis, and studied at a private Catholic school in Bondy.
As a child, he admired Zinedine Zidane, Ronaldo Nazário, and Cristiano Ronaldo, and was a fan of Real Madrid.
He joined the youth academy of his hometown club Bondy at the age of 6 and started his football career.
Fayza wanted Kylian to play for Algeria
As Fayza Lamari, Mbappe's mother is Algerian, she wanted her son to represent Algeria in international football as he was eligible to play for France, Algeria, and Cameroon.

She even tried to convince her son. However, the Algerian Football Federation, despite being aware of his eligibility, showed no interest in the player.
The Federation might be regretting what Mbappe has become now.
Fayza Lamari's Net worth; How much does her son Earn?
Lamari is a former handball player who played for AS Bondy for some years in around 2000. She had a very low income back then.
She and her husband represent their son Kylian as his sports agent. The couple might be making good earnings with the deal their son signs.
Moreover, they might have got a huge amount while they convinced their son to stay at PSG during his transfer rumors to Real Madrid.
On the other hand, her son Kylian is one of the highest-paid players in the world. He recently signed a 3-year contract extension and is expected to earn £42.5million (€50m) per annum in a year.
Mbappe's weekly wage is reported to be €1 million. His net worth is estimated to be around $150 Million in 2022.
Mbappe Not Happy with PSG
Her son Kylian isn't happy with the club keeping Neymar. His relationship with the Brazilian has broken and wants him out of the club.
The two forwards also had several feuds on who should take the penalties. Neymar wasn't even happy when Kylian took the first penalty to miss on their recent fixture.
Recently on Paris Saint-Germain's 5-2 win over Montpellier in Ligue 1, Kylian was frustrated when Vitinha didn't pass him the ball and waved an arm in frustration.
Check This: Tatiana Vinicius- Untold Truth of Vinicius Junior's Mother