Meet Karim Benzema's Father- Hafid Benzema: What does he do?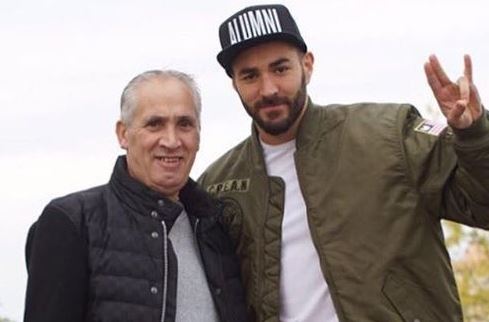 Quick Facts of Hafid Benzema
| | |
| --- | --- |
| Full Name | Hafid Benzema |
| Marital Status | Married |
| Birthplace | Lyon, France |
| Ethnicity | Algerian |
| Religion | Islam |
| Profession | Drill sergeant |
| Nationality | Algerian and French |
| Spouse | Wahida Djebbara |
| Children | 9 |
View
Hafid Benzema is the father of French footballer Karim Benzema. He is married to his wife Wahida Djebbara and has 9 children with her.
His son Karim plays in the La Liga for Real Madrid as a striker and also represents France National Team.
Hafid Benzema's favourite child was Karim Benzema as he was the first boy born after three daughters. He was happy to know that his fourth child was a son. Here is everything you want to know about Karim Benzema's father .
Who is Hafid Benzema's wife?
Hafid's wife is Wahida Djebbara, who like him is of Algerian origin. They married in a traditional Islamic ceremony in the early 1980s in France.
Benzema's parents both were from Muslim family and strictly followed Islam while growing up.
His wife Djebbara is of Algerian origin and her family comes from Oran, a city on the northwest coast of Algeria. She was born in Lyon, France, on August 24, 1957, and is 65 years old.
The couple are the parents of 9 children and has a huge family which is common in Muslim culture.
Who are his children?
Hafid Benzema has 4 sons and 5 daughters, a total of 9 children with his wife. His sons are Karim Benzema, Sabri Benzema, Gressy Benzema, and Farid Benzema.
The five daughters are named Lydia Benzema, Celia Benzema, Laeticia Benzema, Sofia Benzema, and Nafissa Benzema.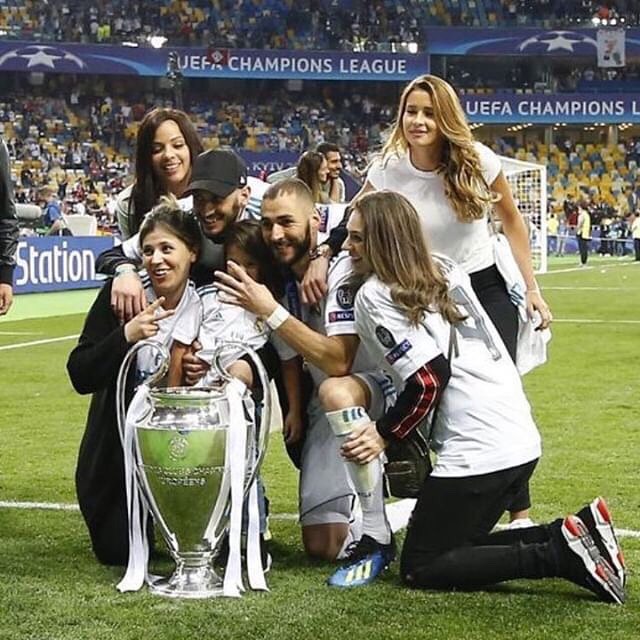 His first three children were daughters and desperately wanted a son. He was so happy when his fourth child was Karim.
Hafid's three sons  Karim Benzema, Sabri Benzema, and Gressy Benzema are footballers. Karim is a world famous football player.
The other son Gressy was born on November 30, 1992. He played futsal and later switched to football and played as a forward. Gressy played futsal for Saint-Priest and football for FC Vaulx and ASAV. He has already retired.
His children had a difficult childhood as they lived in a violent neighbourhood.
Proud Father of Karim Benzema
Hafid Benzema can't be more proud of his son Karim than this as his son is one of the best football players in the world at the moment. He has had his best time with his club Real Madrid as they went on to win La Liga, Champions League, and Super Cup the previous season.
Moreover, he is also the most important member of France National Team. Benzema was born on 19 December 1987, in Lyon, France.
His parents are Hafid Benzema and Wahida Djebbara and ha 8 siblings. Born to Algerian parents, he is of Algerian ancestry.
He started training football at the age of 6 with AS Des Buers Villeurbanne and moved to the academy of Bron Terraillon SC at the age of 8.
Karim joined the academy of Lyon in 1997. He made his senior debut in 2005 and won the 4 Ligue 1 titles with the club until 2009.
Benzema then joined Real Madrid in 2009. He has played over 600 matches and is the second highest goalscorer with 324 goals. Moreover, he has won 4 La Liga titles, 5 Champions League titles, and 4 UEFA Super Cups and FIFA Club World Cups with the team.
Is Benzema Married?
Yes, the French International is married and has two children, 1 with his wife Cora Gauthier and the other from his then-girlfriend. They first met in December 2015 in Dubai and started dating.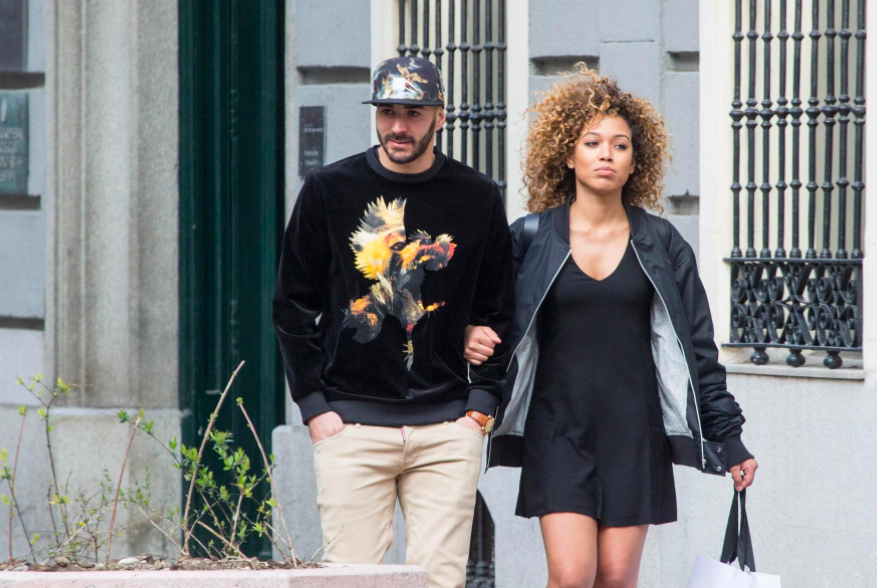 The couple have been married since 2016. The couple shares a son named Ibrahim born on 5 May 2017.
Cora is a French model, fashion blogger, Instagram personality, and entrepreneur.
Karim doesn't appear with Core these days and some source claim that the couple has parted ways. But there is no official announcement from the couple. Benzema is reportedly seen spending time with Jordan Ozuna, an American model.
His daughter Melia was born to his then-girlfriend Chloe De Launay on February 3, 2014.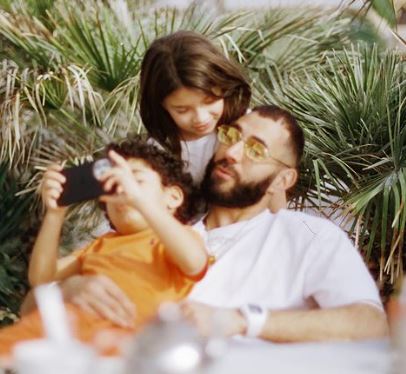 Hafid Benzema's Net worth: How much does his son Earn?
Hafid worked as a drill sergeant and earned the living to his family including his 9 children. He worked hard to give a proper life to his children.
They lived in a violent neighborhood and Hafid had to keep his children safe besides earning money to support his family.
Now, he lives a retired life as his son Benzema supports him financially.
Benzema's net worth is estimated to be $70 Million and earns €325,000 in a week with the annual salary of €17 Million.
Recommended: Meet Tony Mount- Mason Mount's Father's Dream Come True