Meet Tony Mount- Mason Mount's Father's Dream Come True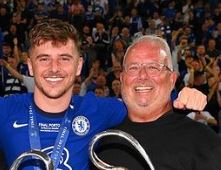 Tony Mount is the father of English footballer Mason Mount. He is a businessman who co-owns an electronics manufacturing company.
His son Mason plays professional football for Premier League club Chelsea and the England national team as an attacking or central midfielder.
Tony is the father of four with his wife Debbie Mount. When did the couple marry? Who are his children? How is his relationship with his son Mason Mount? Get all the details here….
Tony Mount Bio
Mason Mount's father is a former non-league player who later worked as a non-League manager. He coached for local teams Havant Town and Newport Isle of Wight.
He was born in Portsmouth, England, and holds an English nationality. Tony was from a middle-class family whose origin was Portsmouth, a port city in England.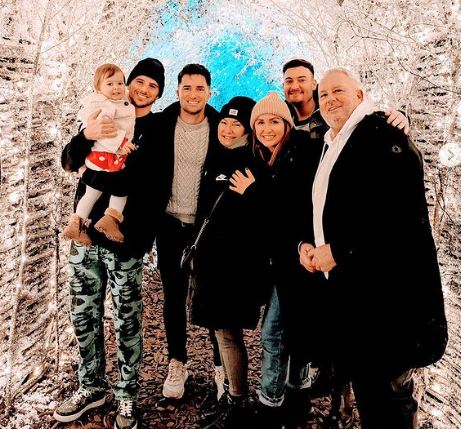 Besides, he hasn't shared any details about his family, early life, parents, and siblings.
What's his Age?
Tony was born in the 1960s and is around 60 years old. He was born and raised in Portsmouth, a port city in England.
Tony Mount's Wife and Children
He is married to his wife Debbie Mount. The couple is the parents of four beautiful children two sons named Lewis Mount and Mason Mount and two daughters named Jasmine Benham Mount and Stacey Muchmore Mount.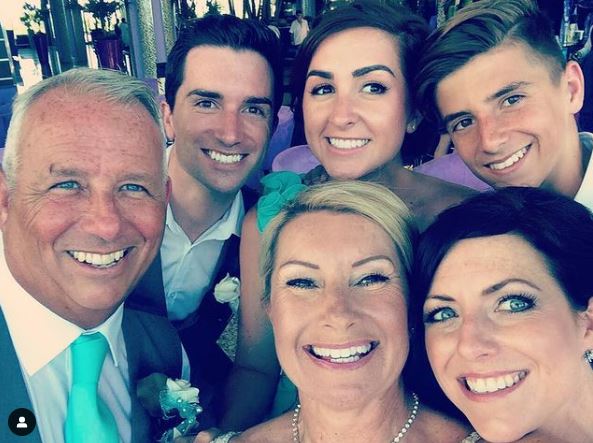 Both of their daughters are married. Jasmine tied the wedding knot with her longtime boyfriend Sam Benham in 2017 and has a daughter.
The other daughter Stacey is the mother of two with her husband and lives in Sydney. Her children are Harley & Poppy.
Tony, his wife Debbie, two children Lewis and Jasmine and his son-in-law Sam often attend Mason's game to support him while Stacey is in Australia and doesn't appear on the family reunion.
The Mount family often visits Australia to spend time with Stacey, her husband, and her children.
His son Mason Mount
Mason plays football for the Premier League club Chelsea and English National Team as an attacking or central midfielder.
He was born Mason Tony Mount on 10 January 1999, in Portsmouth, England. His parents are Tony Mount and Debbie Mount and has three siblings.
Mount studied at Purbrook Park School in Waterlooville. As a child, Mount first trained with Boarhunt Rovers and United Services Portsmouth. He joined the youth academy of Chelsea in 2005.
Eventually, he was promoted to the senior team in 2017 and was loaned to Vitesse and Derby Count for the next two seasons. He signed a new contract with Chelsea in 2019.
Mason won the Champions League, UEFA Super Cup, and Club World Cup with Chelsea. He has also been representing English National Team and also played for the team that lost the finals of the Euro 2020.
Tony's son Mason Fulfilled his Dream
Tony got a chance to attend the 2018 Champions League final between Liverpool and Real Madrid and that day he dreamt that one day he would see his son play in the finals of the Champions League.
"I went to the final, Liverpool vs Real Madrid, I was very lucky to be invited and I went out there. I remember sitting in the stadium and it was an unbelievable atmosphere, the Liverpool and Real Madrid fans, it was just absolutely tremendous. "I just remember sitting there thinking, wow, watching Gareth Bale play and I'm imagining my own son playing in that game."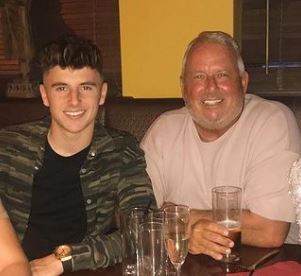 It didn't take long time to see his dream being fulfilled as his son Mason and his team Chelsea played in the finals after just three years and won.
Tony was also there on the stand who watched his son play and saw his 'dream come true'.
Similar Article: Vinicius Jose Paixao de Oliverira- Meet Vinicius Junior's Father
Why did Tony want Mason to Leave Chelsea?
Tony Mount wanted his son to leave the Chelsea academy in 2014 as he thought his son wouldn't make it into the senior team.
Tony gathered a family meeting and everyone including Mason's uncles, aunts and grandparents advised him to look out for other offers. He even explained that John Terry was the last to make it into the first team from the Chelsea Academy.
"I told Mason I thought he needed to move on to get the best opportunity. "I said, 'No one at Chelsea's academy has got into the first-team since John Terry — what chance have you got?'

Tony told SunSport.
However, Mason was so confident and determined and replied that he would be the next and wouldn't leave Chelsea.
"Mason shot back, 'I'll be the next one. I'm not leaving Chelsea, it's my club. I've been here since the age of six and I'm going all the way.'"
Mount's words came right as he was called up for the first team in 2017 at the age of 18.
Who is Mason Mount's Girlfriend?
The English midfielder is currently in a relationship with Chloe Wealleans-Watts, a singer and model from Cramlington, Northumberland. She is also a member of a London-based girl-group 303.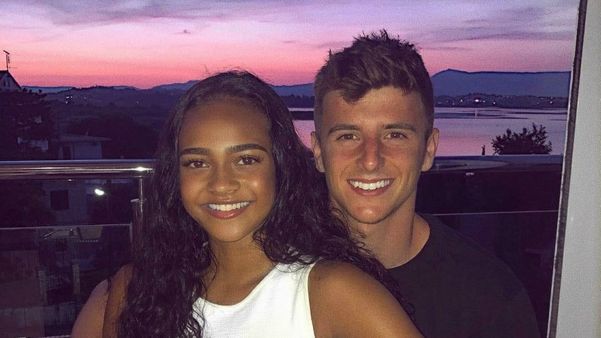 They met in Dubai and started dating in 2017. The couple has already been together for more than 5 years but has no plans of marriage yet.
Net worth: How much does Mason Earn?
Tony Mount is a businessman and co-owns an electronics manufacturing company and might have a good profit from the business. His net worth is unknown.
Tony is on Instagram as @to57ny but has kept it private. Moreover, he has his son's photo on the DP.
His son Mason signed a 5-year / £23,000,000 contract with Chelsea in 2018. He now earns £4,600,000 in a year with a weekly wage of £88,462.
His net worth is 2022 is around $20 Million.
Mason Mount's best friend is West Ham's Declan Rice who he knew since he was 7.
Recommended: Declan Rice's Father- Sean Rice