Vinicius Jose Paixao de Oliverira- Meet Vinicius Junior's Father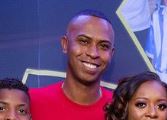 Vinicius Jose Paixao de Oliverira is a Brazilian citizen best known as the father of Brazilian football player Vinicius Junior.
His son is currently signed to the Spanish Club Real Madrid and plays as a winger. He is also a member of the Brazilian National Team.
Vinicius Jose Paixao and his wife Tatiana Vinicius have five children.
Vinicius Jose Paixao de Oliverira' Wife and Children
Jose Paixao de Oliverira's early life and career details is not available. However, some reports claim that he and his family lived a poor life until his son became a football star.
He is married to his wife Tatiana Vinicius since the 1990s and has five children, three sons and two daughters.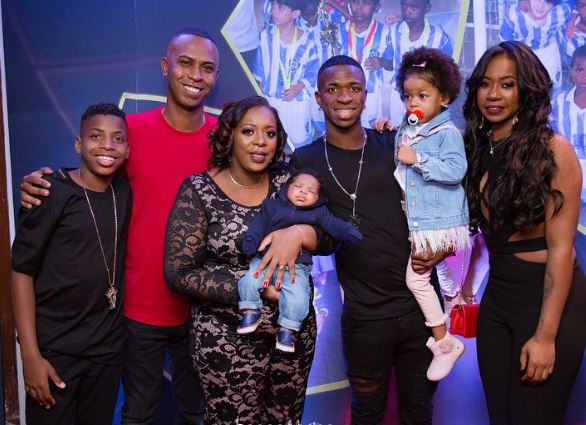 His eldest son is Vinicius Junior while the eldest daughter is Alessandra Oliveira. Moreover, his next son Netinho Jose Paixão de Oliveira is also a footballer and has mentioned athlete in his Instagram bio.
His Instagram @qualenetin has more than 35k followers.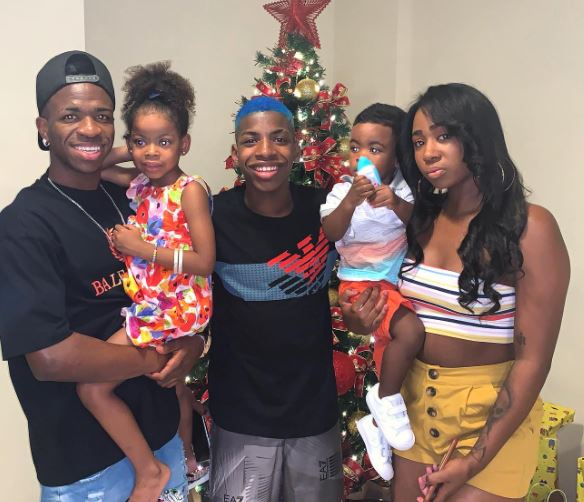 Oliverira's daughter Alessandra Oliveira is also quite popular on Instagram @alessandra_cns where she is followed by more than 15k people.
Family of Footballer: Karen Grealish- Jack Grealish's Mother, Son Died of SIDS
His Son Vinicius Jr plays for Real Madrid
Vinicius Jose Paixao de Oliverira's son Vinicius Jose Paixao de Oliverira Junior is a Brazilian professional football player who currently plays for Spanish Club Real Madrid and Brazil National Team as a winger.
Vini Jr. was born on 12 July 2000, in São Gonçalo, Brazil. He is 22 years old as of August 2022.
His parents are Vinicius Jose Paixao and Tatiana Vinicius and has four siblings.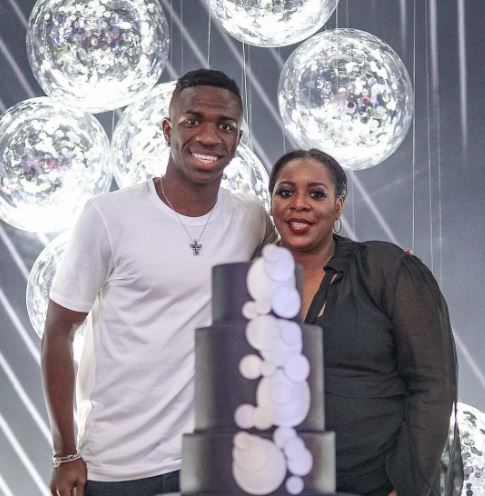 Born in a poor family, he was supported by his uncle Ulisses and lived with him in Abolição. He joined the youth academy of Flamengo in the neighborhood of Mutuá, in São Gonçalo at the age of 6.
Initially, he played futsal but later switched to football and played with Flamengo's youth team.
He made his senior debut in 2017. In 2018, he was transferred to Real Madrid on a €46 million fee becoming the second most expensive transfer in Brazilian history only behind Neymar.
Since 2018, Vinicius Jr. has been a vital player for the club and a perfect duo with striker Karim Benzema. He won 2 La Liga titles with the club and also led the team to Champions League victory in 2021.
Moreover, he has won two Spanish Supercops, a UEFA Super Cup, and a FIFA Club World Cup with the La Liga giant.
Who is Vinicius Jr's Girlfriend?
Vinicius Jr can be seen spending time with kids on his Instagram posts and many fans have asked him who the kids are. Well, those kids are reported to be his brother and sister and they are quite young than him.
Vinicius is still unmarried as he is still young and has just turned 22.
However, his affair rumors have surfaced in the past. He was rumored to be dating Brazilian blogger Maria Julia Mazalli at some point in the past.
However, the couple is no longer together.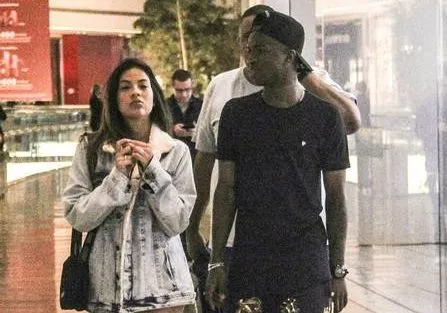 Moreover, he reportedly had some fling with Mexican singer Keniaos and there were several rumors that he met her while vacationing in Mexico.
However, they never anything nor confirmed their affair. The Brazilian winger is single at the moment.
Vinicius Jr's Net worth and Earnings
Vinicius Jose Paixao de Oliverira had a poor background and lived a life in poverty. However, his son Vinicius has changed the life of him and his family.
Playing for Real Madrid, he earns £184,000 per week which is £9,568,000 in a year currently.
He earned only £40 a week and £2,080 a year while playing for Flamengo but his life changed when he signed with Real Madrid in 2018.
Vinicius earned £5,500 in a week and £286,000 a year after joining the Spanish side. In 5 years, he has already earned around £30 Million.
Moreover, he also makes money from commercials and product endorsements.
Vinicius Jr's net worth as of 2022 is £30 Million approximately.
Similar Article: Christian Pulisic's Parents and Family: Does he have a Girlfriend?