Who is Matt Lattanzi Married to? Know about his Wife and Children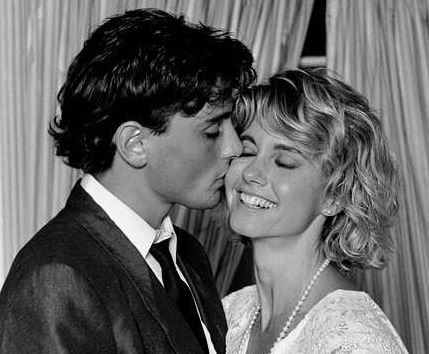 Matt Lattanzi was struggling to build his career as a dancer and actor but his popularity grew immensely after he was linked with singer and actress Dame Olivia Newton-John in 1980.
He is best known as the first husband of Dame Olivia Newton-John but is also recognized for his acting roles in My Tutor and the soap opera Paradise Beach.
Matt's encounter with the Grammy-winner British-Australian actress became the turning point of his career and went on to star in a number of movies, TV series, and music videos.
However, everything he earned through her ended with their divorce as Matt quit his TV career after the split from his infamous wife. Be with the till the end to know about Lattanzi's relationship, married life, divorce, children, and more.
How did Matt Lattanzi and Dame Olivia Newton-John Meet?
Matt first met his future wife Dame Olivia on the set of the musical fantasy movie Xanadu in 1980 which was his debut feature film. He played the role of young Danny McGuire while Olivia played the lead role of Kira.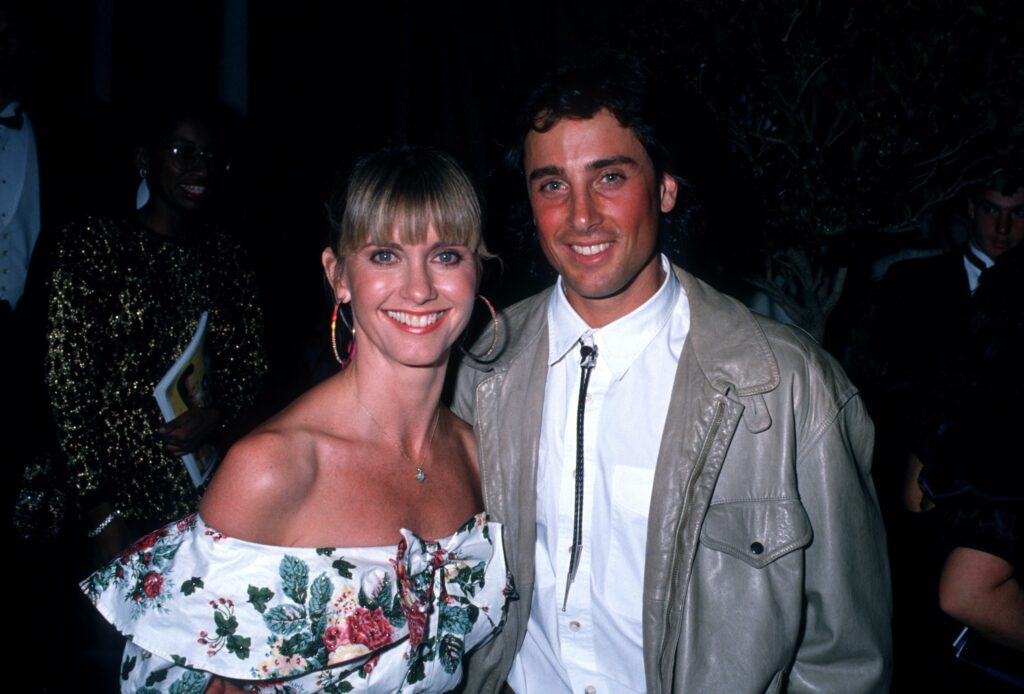 Matt was just 21 years old while Olivia was 32 on their first meeting. Despite the 11 years of the age difference, they started dating.
Lattanzi got married to his girlfriend Dame Olivia Newton-John in December 1984.
Matt and Olivia welcomed their only child, a daughter named Chloe Rose Lattanzi on January 17, 1986.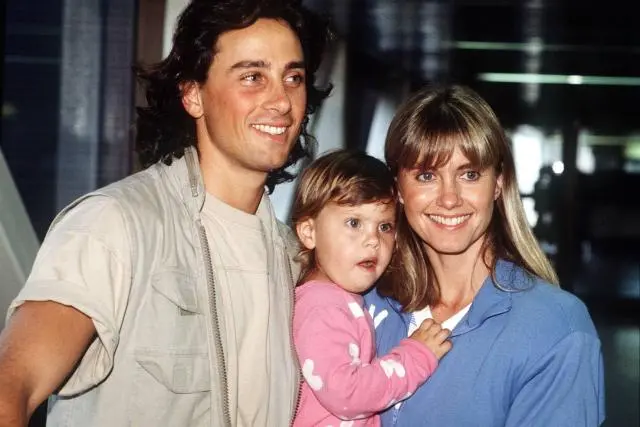 The pair moved to Australia in 1993 where Matt worked on the soap opera, Paradise Beach. During that time, his acting career was almost over.
Why did they Divorce?
According to People, the reason behind Matt Lattanzi and Dame Olivia was reported to be the difference between her spiritual interests and his more earthly ones.
However, Dame later revealed that her ex-husband Matt's affair with the babysitter Cindy Jessup ended their marriage.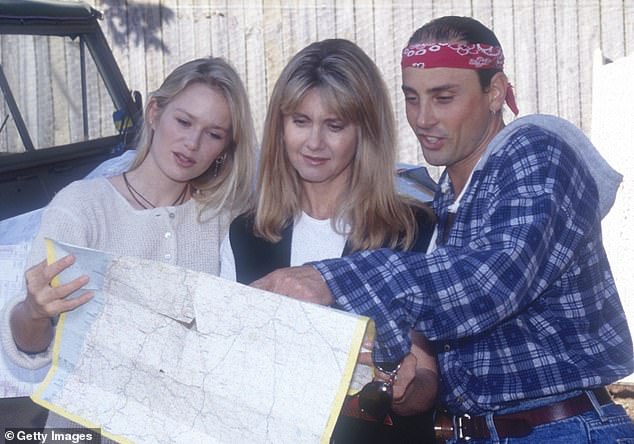 The singer was diagnosed with breast cancer during which her then-husband developed a close relationship with then-23 Cindy. Dame knew about her husband's cheating scandal and divorced him in 1995.
Dame Olivia Newton-John died at the age of 73 on August 8, 2022.
Matt Lattanzi and Cindy Jessup's Relationship Timeline
Lattanzi tied the knot with Cindy in 1997 after two years of divorce. He was 40 while his former babysitter was 28 at the time of the wedding.
Cindy even had a brief acting career after marrying Matt as she played in little-known one-hour videos Prescription for Peril in 1999 and Tied Up All Night in 2000.
Matt's second marriage also didn't last forever as he separated from Jessup after 10 years in 2007.
Has Matt Lattanzi married again?
After two failed marriages, the former dancer and actor married Michelle Lattanzi and currently lives with her in Oregon in the US.
Like his late first wife Dame Olivia, his third wife Michelle was also diagnosed with colon cancer in 2014 but is in remission.
Matt and Michelle now run the 115-acre Laughing Dog medicinal cannabis farm.
On Tuesday, Michelle Lattanzi paid respect to her husband's ex-wife on social media and lamented the loss of an icon for the world.
'Today we lost one of the world's greats Olivia Newton-John. Matt and I are so overwhelmed with the love and gratitude shared with us by friends, family and a deeply loving community of fans who will all miss Olivia's presence in this world. I have heard truly lovely stories and memories from people near and far, and honour in each of you where those feelings and memories come from.

'Nothing will replace the icon we lost, yet her legacy is alive and well in our hearts and memories, as well as her contributions to our global culture, her beloved daughter Chloe Lattanzi, and her cancer research and wellness centre in Melbourne.

'Please honour your sadness, and then celebrate the joy that Olivia's heart and lifetime achievements endowed in our world. Sending all kinds of love.'

Michelle wrote.
Where is his daughter Chloe Lattanzi?
Born Chloe Rose Lattanzi, his only daughter Chloe is an American singer and actress. Besides, she is also a reality TV star.
Chloe wrote songs for her mother and even collaborated with her. They first collaborated in a dance remix of Olivia's 1980 hit Magic, which topped the Billboard dance charts in 2015.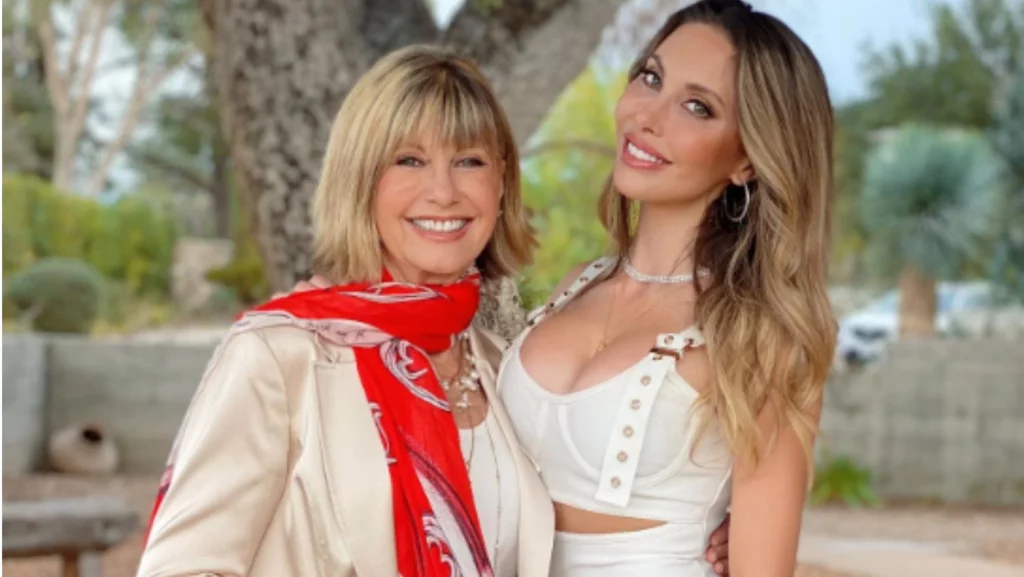 They recorded their second duet Window in the Wall in 2021.
Born on January 17, 1986, in Los Angeles, California, U.S., the 36-year-old celebrity daughter now resides with her fiancé James Driskill in Oregon.
They own a farm and run a marijuana business.
Chloe is also known for her plastic surgery and has performed many surgeries worth more than $500,000. Moreover, she also had alcohol and cocaine addiction for which she was treated in 2013.