New Couple Alert!!! Justin Hartley and Sofia Pernas Dating: More Details Here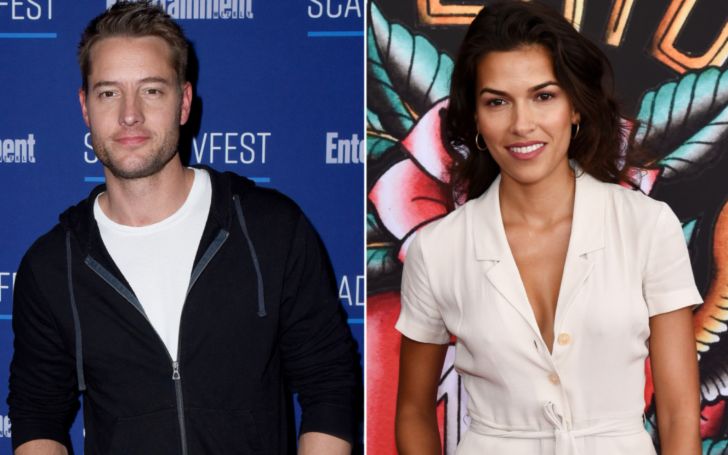 Six months after Justin Hartley's divorce, the star has been spotted kissing co-star Sofia Pernas. The reports from various sources have confirmed that Hartley locked lips with his former co-star.
He was getting dropped off to the hospital by a woman and although her face was not fully revealed, sources have confirmed that it was Pernas.
Paparazzi Took The Photo
Recently, paparazzi took the photo of actor Justin Hartley kissing Sofia Pernas, his co-star in The Young and the Restless, on the street. The pictures sparked rumors he is dating the actress, after filing for divorce Chrishell Stause in November.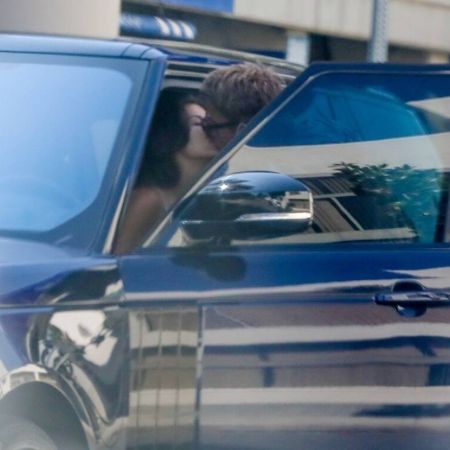 The PDA of the two was caught by the camera in front of the Southern California Orthopedic Institute. This is Us star went to the hospital for a re-examination of his knee-surgery. Before leaving, the Hispanic female star gave rumored boyfriend many loving gestures.
After Hartley was re-examined, his girlfriend returned to pick him up. The two returned.
Also Read: R&B Singer Shawn Stockman
When Did Hartley Meet Pernas?
Justin Hartley and Pernas met at The Young and the Restless set. In it, He starred Adam Newman from 2014-2016. Sofia Pernas plays Newman's future daughter-in-law. Somewhat awkwardly, the recurring role of Bethany Bryant was played by his former wife Chrishell Stause.
Earlier, Justin Hartley had filed for divorce from his ex-wife. In the divorce papers, the actor said he and his wife have many differences including conflicting views on marriage, family, difficult to reconcile.
Related: YouTuber Danny Gonzalez
Justin's Previous Marriages
The Emmy-nominated star has been married twice. In 2004, he married Lindsay Korman on May 1, 2004. They had gotten engaged on November 13, 2003. They divorced after 8 years of marriage on May 6, 2012. Together he and Korman have a daughter.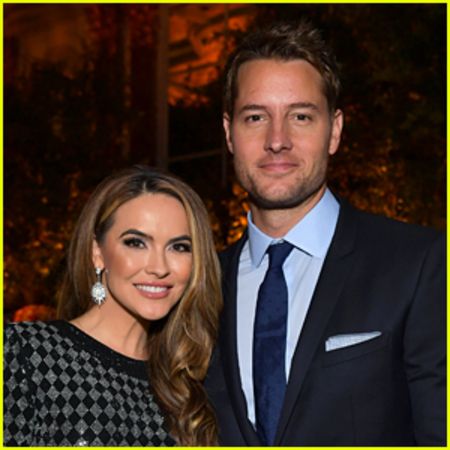 In 2017, the 43-year-old actor married Chrishell Stause. Before this, their representatives had confirmed they were dating in January 2014.
They got married on October 28, 2017, and lived in Valley Glen, Los Angeles. Justin filed for divorce in November 2019.
Prior to this, they were a happy family. Stause once told People that "I couldn't be happier when I officially became Mrs. Hartley."
In an interview, Stause burst into tears when talking about her divorce from the star. "I love him very much. He is not only a husband but also a best friend. Who do I rely on now?", She choked.
Who Is Sofia Pernas?
Sofia Pernas was born on July 31, 1989, she is 30 years old as of May 2020. She is best known for her roles in The Brave and Blood & Treasure.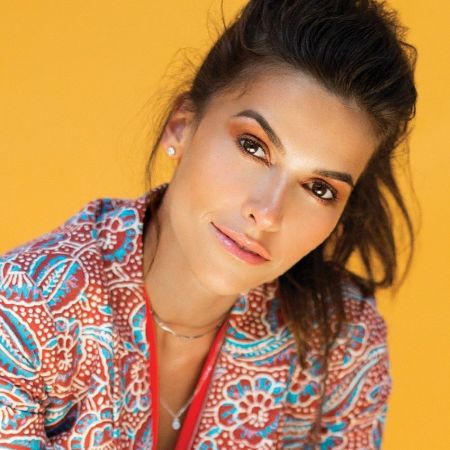 She got the recurring role of Marisa Sierras in The Young and the Restless in 2015, and this is perhaps where she met Justin. She started her professional career in acting in 2009.
Also Know About: American Social Media Influencer Kristen Strout