Megan Fox And Machine Gun Kelly Get Cozy-What's Cooking? Fox Recently Separated From Husband Of 10 Years Brian Austin Green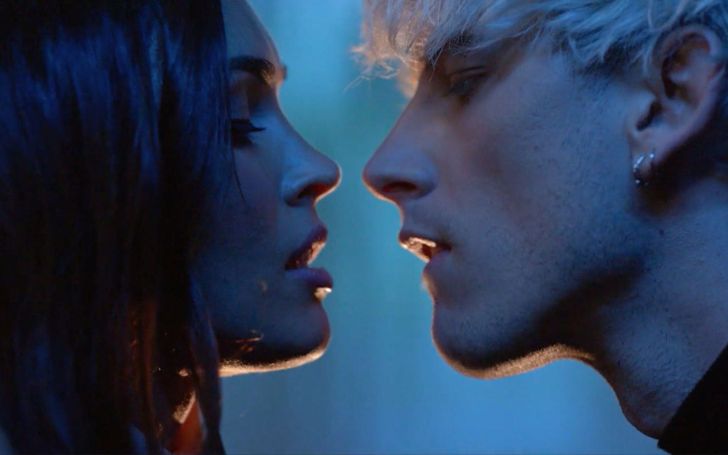 Machine Gun Kelly and Megan Fox getting cozier by the day after Fox recently split from husband of 10 years Brain Austin Green. She is starring in the new music video of MGK for the song titled "Bloody Valentine".
Her separation from Austin shocked fans but speculation from tabloids were already rising as the pair had been spotted with the artist multiple times. The new music video shows a steamy Fox along with MGK.
Fox And Machine Gun Kelly Reportedly Dating
Megan and MGK got close while filming their thriller "Midnight in the Switchgrass." Then the pair were spotted in a car together. Then they were reportedly on a date too.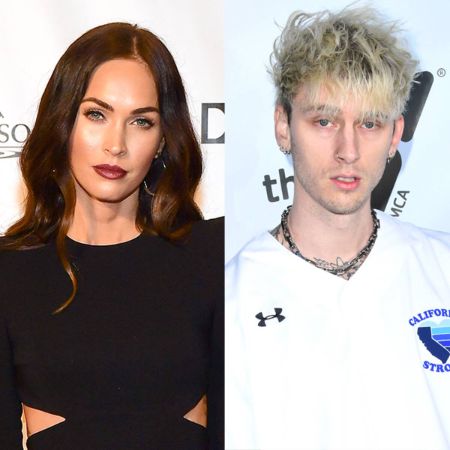 E! Online was the first to report that Megan was dating him. Similarly, they also shared that a source close to the pair had told them, the two stars were hooking up for a while.
Fans speculated if Fox had cheated on Brian Austin Green however, he himself later revealed that Fox had done no wrong.
Green has been busy for a while because of his packed filming schedule and the pair grew apart after spending a lot of time apart.
Releasing Music Video Together
Megan and Machine Gun Kelly shot a music video together and a 'behind the scenes' of the video shows them getting quite close. Fox pulled the tape of the naked body of Kelly, their romance seems to be getting hotter by the day.
The video, which was heavily filtered, shows Megan and Colson Baker (MGK) in a sauna. Baker is completely without clothes except a towel covering his privates and asks Megan to pull off a long piece of tape from his back. Fox obliges and pulls it off.
She also screams as she pulls the tape off and Colson screams with pain. His new music video also features a steamy Fox on which they feature without clothes.
Us Weekly reported a source told them 'They started off as friends and their relationship grew from there. Megan thinks MGK is a really cool guy and their relationship turned more romantic.'
The rumored couple was also seen getting coffee together. Similarly, the Transformer's actress was also spotted heading to the artist's Calabasas property in his Aston Martin.
Did Megan Fox Cheat On Brian Austin Green?
Initially Brian Austin Green said that Megan Fox and Machine Gun Kelly were friends.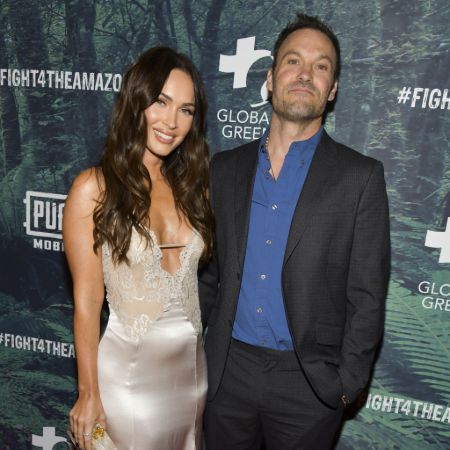 However, recent reports and multiple sightings of the pair have changed public opinion since Austin's now-famous podcast interview.
Green has also said that "Midnight In the Switchgrass. Megan and I have talked about him," further adding "They're friends at this point. … I don't want people to think she or he are villains or that I was a victim in any way."
The former 90210 stars also said that Fox was in no way the villain and he was not a victim. He knew that Baker and Megan were friends but it seems the friendship has blossomed into a romance.