Christopher Nolan's New Tenet Trailer Gives a Glimpse of What To Expect: Here's What We Know So Far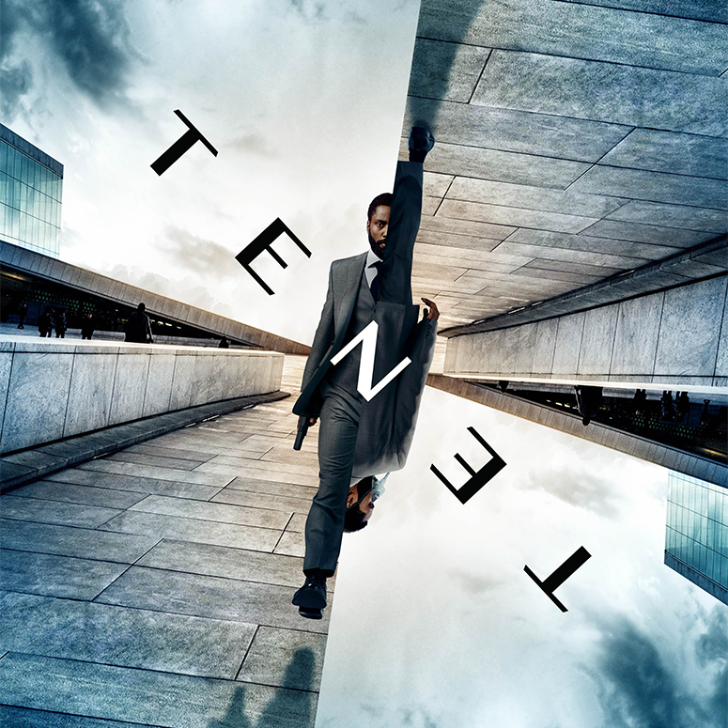 Oscar-nominated filmmaker, Christopher Nolan is all set to release his most ambitious project to date. Interestingly, this one is not just on the most-anticipated list because it is Nolan's latest action flick.
Well, as we all know, many big-budget movies as Fast and Furious ninth installment, F9, and Marvel Comics-based superhero film, The Eternals, were pushed to 2021 after the production shutdown. However, Nolan's Tenet sticks to its original release date and is expected to be the first movie to hit the theaters as they start to reopen.
Tenet: Trailer and Release Date
On December 2019, Warner Bros. released a teaser trailer of Tenet, ending it with a release date of July 17, 2020. However, unlike the teaser, the new trailer doesn't confirm the scheduled July 17 date. Instead, the official trailer simply ends with "coming to theaters."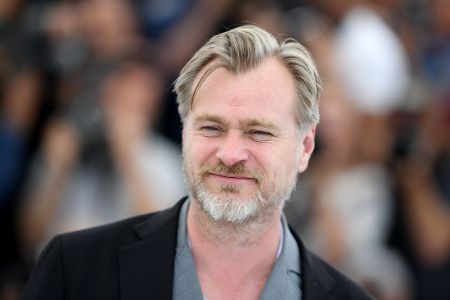 The Tenet trailer debuted on popular video game Fortnite before being made available elsewhere. According to the Fortnite creative director, Donald Mustard, the idea of debuting the trailer 'came from a phone call with Christopher Nolan.' Moreover, Nolan's previous features films will reportedly screen inside the game in late 2020.
Tenet: Plot, Cast, and Budget
The movie stars John David Washington and Robert Pattinson as secret agents. Along with Pattinson and Washington, the ensemble cast includes Elizabeth Debicki, Dimple Kapadia, Michael Caine, Kenneth Branagh, Aaron Taylor-Johnson, and Clémence Poésy. Christopher teamed up with his Interstellar and Dunkirk cinematographer, Hoyte van Hoytema, for this espionage thriller. Tenet also marks Nolan's first collaboration with Oscar-winning composer Ludwig Göransson.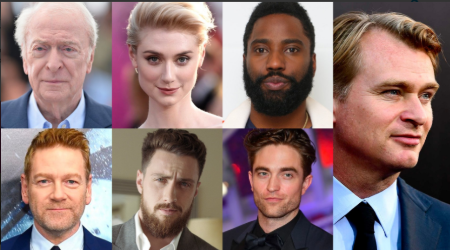 Nolan wrote, directed, and co-produced the movie. Very little is known about the film plot as the trailer is too cryptic to spill any spoilers. In an interview with USA Today, Pattinson stated that he was only allowed to read the script once in a locked room to maintain the script's confidentiality. Luckily, Pattinson revealed a bit of a clue in a GQ profile, saying he modeled his character on philosopher Christopher Hitchens.
As per the Warner Bros. description, the movie sets on a journey to the world of international espionage as time moves forward and backward. In the trailer, though no character names are disclosed, Washington and Pattinson are shown to be working on a mission. The movie key word, tenet, apparently, will help them unfold events. The trailer also shows characters talking about imminent World War III and shots of crashing car reversing back to normal on a highway. Either way, we are up for Inception-level mind-boggling elements with this one.
Tenet's production budget is estimated to be around $200 million, according to Variety. This makes the movie one of the most-anticipated tentpole of 2020. Tenet filming took place in seven countries — Denmark, Norway, Italy, India, Estonia, the United Kingdom, and the United States, with 'huge set-pieces'. No wonder, Nolan considers Tenet his 'most ambitious film'.