Jacqueline Jossa Is Separating From Husband Of Three Years Dan Osborne-Details Here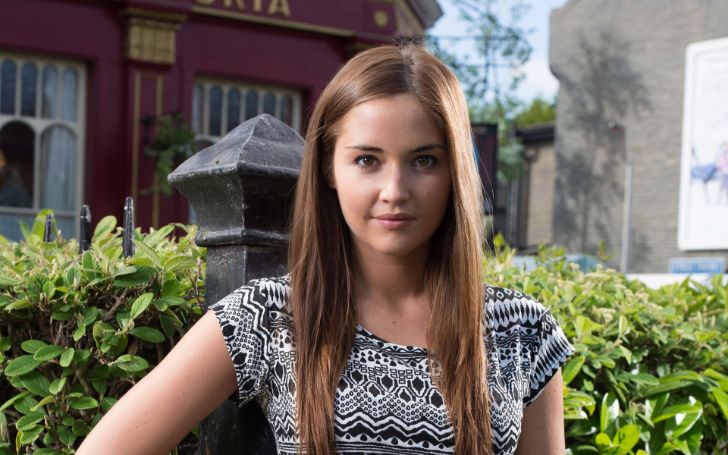 EastEnders star Jacqueline Jossa has split from her husband of 3 years Dan Osborne. The couple cited issues caused by the lockdown as the major reason for separating. The pair have been married for around 3 years.
Jossa has moved out of their home with their daughters, formerly their relationship was plagued by cheating allegations and infidelity rumors. Reportedly, this is their second separation. Their separation comes after a slew of celebrity splits including Jaime King and Kyle Newman, Brian Austin Green and Megan Fox, Mary-Kate Olsen and Olivier Sarkozy etc.
Jacqueline Jossa Separating, Moved Out Of Home
The 27-year-old former star of EastEnders has taken the two daughters she shares with Osborne and moved out.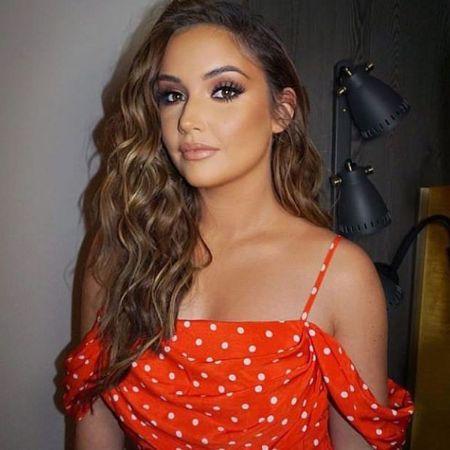 Multiple reports claim that their marriage became 'unworkable' after the quarantine. Dan has been accused multiple times of cheating on Jacqueline with multiple women.
The actress herself has said that they have not split but sources close to the pair have reported otherwise.
In an Instagram post, the actress wrote 'I need some time. There is no split. No divorce. We are working together not against each other'
Then a source told the Sun 'Jac and Dan have had their problems but lockdown magnifies everything. She needs breathing space.'
Jacqueline Was Honest With Her Fans
Without hiding any details, the star took to her social media telling her fans about her split with Dan. To her more than 2.7 million followers on Instagram telling them that she had moved out and taken her kids with her.
She also disclosed that her parents would move into the house she is currently living in. The pandemic and the subsequent quarantine have caused a lot of mental stress for everyone, and Jossa has also been severely affected by the lockdown.
Dan has also been accused of cheating on Jossa with Celebrity Big Brother's Natalie Nunn and Chloe Ayling. In 2018, he was also accused of cheating on her with Gabby Allen.
Are They Divorcing?
Well, apparently not as Jacqueline herself has said that she and Dan are trying to work through their problems together.
In her own Instagram post, the actress said that the couple would work this out after the lockdown opens. Due to the quarantine procedures and the stress that it has caused seems to be the main cause of their split.
The Start Of Their Relationship And Marriage
The TV personalities started dating since 2013. Then in August 2014, they announced the birth of their first child together. Then in February 2015, Ella was born.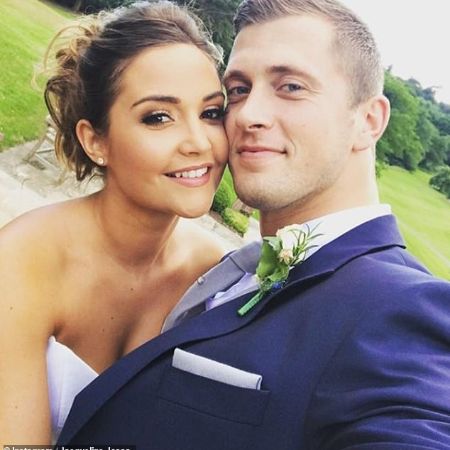 After this, they announced their engagement in June 2015. Dan proposed while they were on a family holiday to Greece. They had gone to Greece to celebrate Jossa's sister's wedding.
Then, after two years of getting engaged the pair got married in front of friends and family at a beautiful mansion in Cheshire on 24 June 2017.
Jossa and Dan married on the 100-acre property in the quaint village between Manchester and Chester as per the Mirror.
TV Fame And Celebrity
Jossa has only ever starred in two TV shows but her popularity is global. She first appeared on-screen in 2010 by starring on EastEnders. She had the regular role of Lauren Branning.
After her 8-year stint on the show ended she starred on the reality show 'I'm a Celebrity…Get Me Out of Here!' and won.
Her husband, Dan Osborne is also a TV star, he started his career in 2013 with the TV show The Only Way Is Essex. He had the role for about 2 years. He has worked on Splash!, Celebrity Big Brother, and Celebrity Road Trip: Lost in Transylvania!.