Who is Megan Ramsay? Age, Career, Siblings, Parents, & Net Worth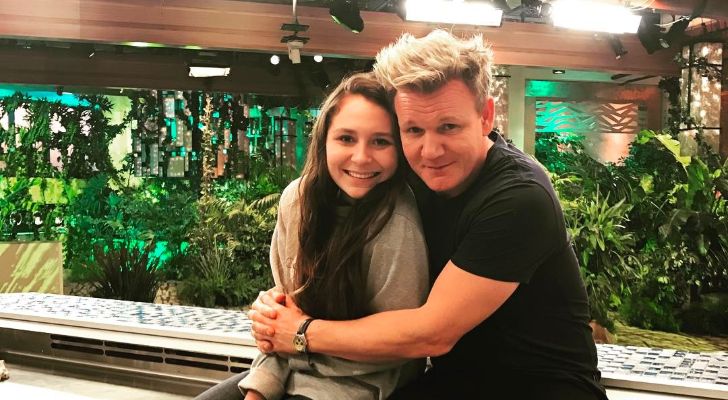 Quick Facts of Megan Jane Ramsay
| | |
| --- | --- |
| Full Name | Megan Jane Ramsay |
| Birthplace | England |
| Nationality | English |
| Education | Oxford Brookes University |
View
Megan Jane Ramsay aka Megan Ramsay is the oldest child of British chef, restaurateur, writer, and television personality, Gordon Ramsay. Gordon is considered one of the most popular and influential chefs worldwide. He has hosted competitive cookery and food programs as Hell's Kitchen, The F Word, and Ramsay's Kitchen Nightmares. Moreover, he also served as a producer and judge on the US version of MasterChef and MasterChef Junior.
How old is Megan Ramsay?
Megan Ramsay is currently 22 years old. She was born on May 16, 1998, in England as Megan Jane Ramsay. She is the eldest of five children and has two younger brothers and two younger sisters.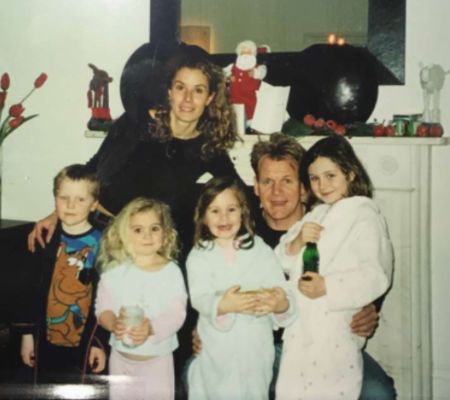 Her twin siblings, Holly Anna Ramsay and Jack Scott Ramsay, were born in 2000. Moreover, Megan's younger sister, Matilda Elizabeth Ramsay, born in 2002, is 18 years old. She also has a brother, Oscar Ramsay, born in April 2019.
Read More: Hazel Moder Parents, Twin, & Bio
Megan Ramsay: Parents & Family
Megan was born to celebrity chef Gordon Ramsay and his wife, Cayetana Elizabeth Hutcheson, two years after their marriage in 1996.
Cayetana, commonly known as Tana Ramsay, is the daughter of Chris Hutcheson, a businessman. She is a Montessori-trained former school teacher. Currently, the 45-year-old has authored several cookery books and is a TV broadcaster.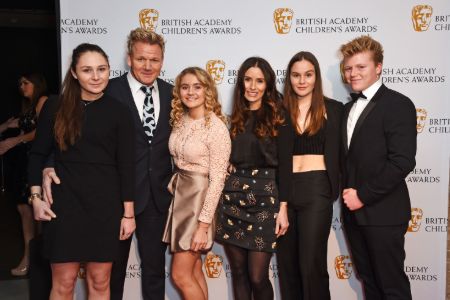 Moreover, Tana also participated in the 2010 series of Dancing on Ice with professional skater Stuart Widdall. However, she was voted out in week four.
Megan's paternal grandfather, Gordon James Sr., worked as a swimming pool manager, a welder, and a shopkeeper. Meanwhile, her paternal grandmother, Helen Cosgrove, worked as a nurse.
Megan's younger sister, Matilda, is a television presenter and currently co-hosts British CBBC cooking show, Matilda and the Ramsay Bunch, and ITV's This Morning.
Related: Chef and TV personality Guy Fieri son Ryder Fieri
Educational Background & Jobs
Megan Gordon graduated from Oxford Brookes University in 2019 with a degree in Psychology, becoming the first member of Gordan's family to graduate from university. She took English literature, Business studies, and Photography A-levels at Bradfield College in the English county of Berkshire.
Moreover, Megan completed her IGCSE in 2014 from Ibstock Place School, located in London, England. While still a graduate student in Oxford Brookes, she was a summer staff at Ibstock Place School. Megan worked within the Sports Department during the summer for two months.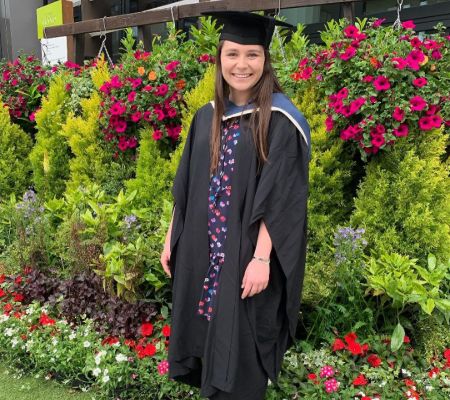 The 22-year-old then joined the HR department at White Stuff, a British fashion company, and London-based company, Beauty Pie. During this time, Megan also worked as a associate in her father's restaurant company, Gordon Ramsay Holdings Limited. Additionally, she became a production runner assistant on various shows of the Los Angeles-based media company, Studio Ramsay.
After graduation, Megan interned in Quintessentially Travel for three months. Currently, she works as a associate at Freud in the Health & Behaviour change team.
Who is Megan Gordon Dating?
As per several online sources, Megan has been in a relationship with Charlie Webb. In April 2018, Megan posted a picture with Webb with a caption that read, "Happy one year."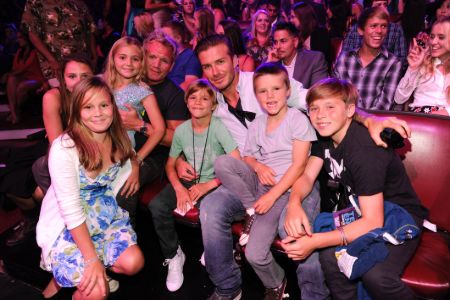 The 22-year-old was previously linked with her childhood friend, Brooklyn Beckham. However, in a candid conversation with TV magazine, Gordon Ramsay cleared up the rumors, stating, "Three girls and a boy, and three boys and a girl – you'd be amazed at the synergy. We've promised that no one dates anybody, and so far…"
Meanwhile, Megan's sister, Matilda, is dating Italian celebrity chef and media personality, Gino D'Acampo's son, Luciano D'Acampo. Ramsay confirmed the news in his appearance on The Jonathan Ross Show.
What is Megan Gordan's net worth?
While there is no verifiable net worth figure for Megan, she is estimated to have a net worth of $500 thousand. Meanwhile, Gordon Ramsay has a net worth of $220 million as of 2020. Recently, Forbes listed him as the 19th world's highest-paid celebrities. Gordon is also the only chef to have made it to the list of 100 top-earning celebrities.
Ramsay's salary per episode is $225,000, and his annual earning from restaurant and media empire is around $60 million. Moreover, he owns a $6.75 million home in Bel-Air, Los Angeles. Ramsay has three Cornwall holiday homes, which reportedly amount to nearly $14 million.