Who is Debby Clarke Belichick? Net Worth, Bio, Husband, & Children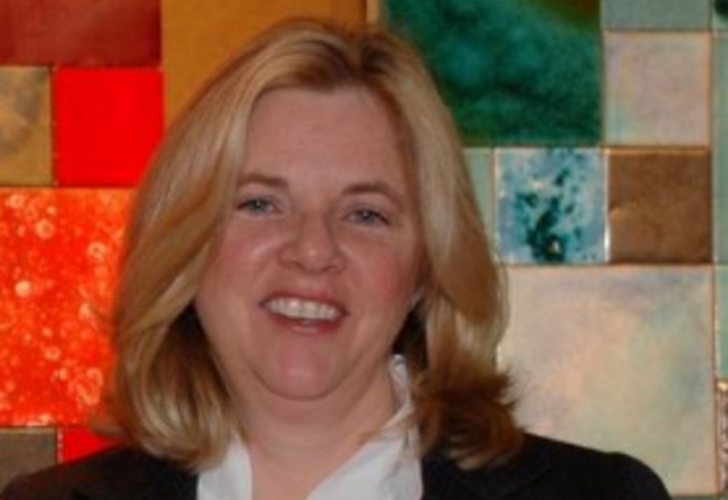 Quick Facts of Deborah Clarke
| | |
| --- | --- |
| Full Name | Deborah Clarke |
| Net Worth | $1 Million |
| Nickname | Debby Clarke Belichick |
| Marital Status | Divorced |
| Profession | Businesswoman |
| Nationality | American |
| Spouse | Bill Belichick (1977-2006) |
| Education | Annapolis High School |
| Children | 3 |
View
Debby Clarke Belichick is the former wife of a professional football coach and actor Bill Belichick. Bill is the head coach of the New England Patriots and is considered one of the greatest coaches in NFL history.
How old is Debby Clarke Belichick?
Debby's date of birth is reported to be 1955, which makes her 65 years old as of now. As a matter of fact, her birth name is Deborah Clarke, but she is colloquially known as Debby.
Meanwhile, her ex-husband, Bill Belichick, is currently 68 years old. He was born on April 16, 1952, in Nashville, Tennessee, as William Stephen Belichick.
Read More: Alex Cowper Smith Biograpgy
Her Relationship With Bill Belichick
Bill and Debby met in high school as per The Boston Globe. After dating for a few years, they tied the knot in an intimate ceremony in 1977. The former couple was married for 28 years before separating in 2004. The Patriots reported the news of their separation in July 2005.
Following year, Bill got caught up in a New Jersey divorce scandal. As per The Boston Herald, Bill was allegedly in a relationship with the former New York Giants's receptionist, Sharon Shenocca. At the time of the affair, Sharon was married to New Jersey construction worker, Vincent Shenocca.
He filed for divorce from Sharon, his wife of 10 years, claiming she "has had a relationship with Bill Belichick for several years" and would not end it despite his appeal.
Belichick was also accused of sending Sharon 'envelopes stuffed with cash and buying a secret $2.2 million townhouse' in Park Slope, Brooklyn. In the midst of the accusation, Debby and Bill divorced in the summer of 2006.
Debby Clarke's Children
The ex-couple has three children together: one daughter and two sons. Their daughter, Amanda Belichick, was born on 1985 in Weston, Massachusetts. She is currently the head coach of the women's lacrosse program at Holy Cross.
She also served as the head coach at her alma mater, Wesleyan University, and as an assistant coach at the University of Massachusetts Amherst and Ohio State. Amanda is married to Anthony Desantis since 2017.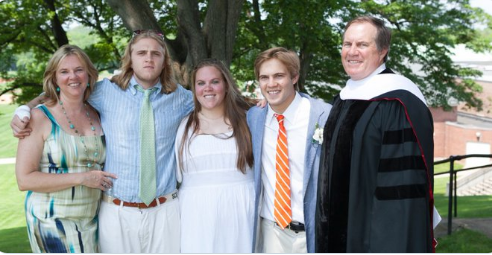 Debby and Bill's eldest son, Stephen Belichick, was born on March 25, 1987, in Ridgewood, New Jersey. He is currently the safety coach for the New England Patriots. Moreover, like his father and sister, he played lacrosse at The Rivers School and Rutgers University. Stephen is married to Jennifer Schmitt since 2017. They have a daughter together, Blakely Rose Belichick, born in 2017.

The youngest child among the three, Brian Belichick, born in 1992, also played lacrosse at Trinity College. He is now a coaching assistant for the Patriots after initially joining as a scouting assistant in 2016.
Also Read: Julia Roberts Daughter Hazel Moder
Short Biography
Much of Debby's life prior to her marriage is not known. Her birthplace is Nashville, Tennessee, per a few online sources. Since Bill and Debby were a high-school sweetheart, Debby attended Annapolis High School like her ex-husband.
On the other hand, Bill grew up in Annapolis, Maryland, with mother, Jeannette Munn Belichick, and father, Steve Belichick. As a matter of fact, his father worked as an assistant football coach at the United States Naval Academy.
Bill's paternal grandparents, Ivan Biličić and Marija Mary Barković emigrated from Draganić, Karlovac in 1897 to Monessen, Pennsylvania. From his father's side, Bill is of Croatian ancestry. He earned a bachelor's degree in economics in 1975 from Wesleyan University.
Debby Clarke Belichick's Net Worth
While there is no verifiable net worth figure for Debby Clarke, she is estimated to have a net worth of around $1 million. As per The Boston Globe, she and her ex-husband owned a '$4.6 million lot' in Nantucket, Massachusetts.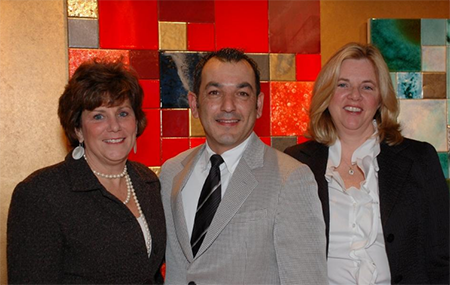 She has built a career as a businesswoman following her divorce with Bill. Along with a friend, Paige Yates, Debby initiated a tile store, The Art of Tile & Stone, in Wellesley, Massachusetts. It offers 'handcrafted artisan tiles' along with a wide range of ceramic, glass, metal, mosaic and stone products.
Related: Vince Vaughn Net Worth
On the contrary, Bill, who moved to Hingham after the divorce, has a net worth of $35 million. His estimated salary as head coach of the New England Patriots per year is $7.5 million.
Who Is Debby Clarke Dating Now?
Clarke has maintained a low-key lifestyle after her split with Belichick. For this reason, she was mistakenly believed to be dead as people searched online archives for her obituary.
Nevertheless, the circulated theory about her possible death is completely inaccurate and has not been substantiated by official news. Nonetheless, Clarke enjoys a peaceful life in Massachusetts with her three children and grandkid.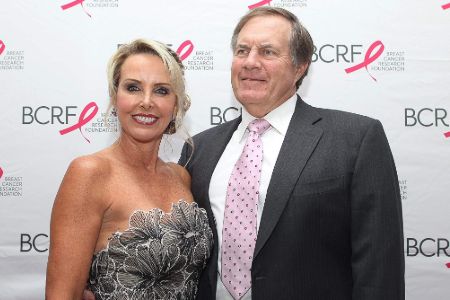 Meanwhile, Belichick is in a relationship with his long-time girlfriend, Linda Holliday, an entrepreneur. She is the CEO of the Bill Belichick Foundation. According to Daily Mail, Belichick and Holliday met in 2007 at a Florida nightclub and shortly begun dating after that. Linda, 57, has two daughters: Katie Hess and Ashley Hess, from her previous marriage.