Internet Personality Tim Chantarangsu Biography: Who Is His Wife?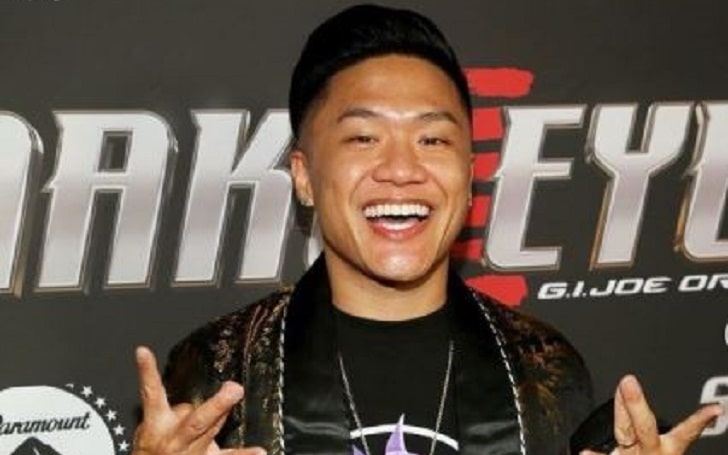 Multi-talented personality Tim Chantarangsu is an American internet and television personality who is famous as Timothy DeLaGhetto.
He is also a YouTuber with more than 4.22 million subscribers. The internet personality became a regular cast member on MTV2's Wild 'N Out in 2013, and he is also a rapper.
Who Is Tim Chantarangsu's Wife?
Thai Smile star Tim is married to his stunning wife, Chia Habte. The couple started dating in 2011, and after six years of dating each other, they got engaged in 2017.
Finally, the romantic birds tied the knot in 2018. Since then, Tim and Chia have been together with each other in every step of their career.
The duo welcomed daughter Veyda in February 2021.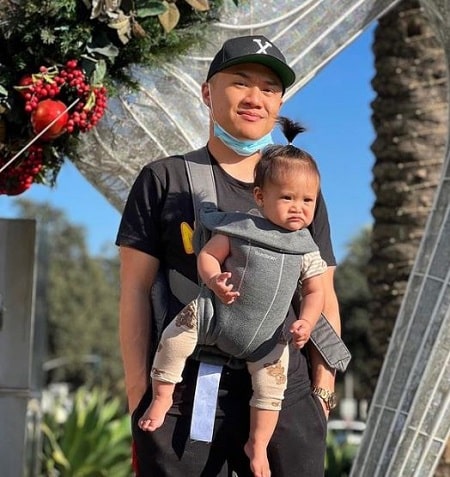 Tim's fiance is a Canadian-born beautician. She is also a blogger and often posts her daily life through Instagram, @chia_habte. There is no news regarding their separation as they are deeply in love with each other.
Short Details On His Age & Early Life
Tim Chantarangsu was born on March 6, 1986, in Billings, Montana, U.S. to his Thai parents Sukhon Chantarangsu and Kongkiat Chantarangsu.
The 35-years-old personality holds an American nationality and belongs to the Asian ethnicity. He spent his early days in Long Beach, California, until the age of 9 and moved to Paramount, California where his parents opened the Thai Smile restaurant.
Isa cast studied at Paramount High School and attended California State University, Long Beach. But he dropped out to focus on the entertainment career as he was passionate about it from an early age.
Additionally, Tim used to work at a California Pizza Kitchen in Long Beach but was fired in 2011 for disrespecting their uniform; as he tweeted, their dress code was lame.
Everything On His Multiple Career
Tim de la Ghetto has blown up into a comedic and musical star. His former stage name, Timothy DeLaGhetto, was roused by an episode of The Fresh Prince of Bel-Air. He began posting videos on YouTube in 2006.
After that, Tim started to gain more media attention. He runs YouTube channels for style, vlogging and music with huge followings like Cordero James Brady and Cody Michael Kolodziejzyk.
Also, the internet personality is a regular performer on Nick Cannon's popular comedic variety show Wild's Out and the MTY2 show Guy Code.
Apart from that, he is also a rapper known as Traphik in the hip-hop world. Apart from covering famous rap songs, he has produced and released 5 mixtapes and one album, Rush Hour, emitted in 2009.
His other song credits are Charlie Sheen, Chillin Here in the Atmosphere, Chillin Here in the Atmosphere, Magnetic, Airplanes & Terminals, etc.
Not only that, but Tim Chantarangsu is also an actor and has starred in numerous television shows and series. In 2006, he came as a narrator for Thai Smile. Some of his big-screen works are Animeme Rap Battles, Bad Weather Films, Powerhouse, Cholo Adventures, Si! Es I, Pepe, and many more.
Furthermore, The Pizza Joint star has also been honored with multiple awards, including the Streamy Awards in 2016 and the Gold Creator Award in 2012.
Tim Has A Net Worth In Millions
Timothy DeLaGhetto has amassed a massive wealth from his multiple profession in the entertainment industry. He enjoys a tremendous net worth of more than $5 million, as per a source.
Back in 2014, he won the hearts of millions by paying off his parents' $210,000 mortgage. His income sources are YouTube and other endorsements too.
Meanwhile, the salaries of Rappers in the US range from $18,720 to $141,440, with a median salary of $49,920. So, Tim might have earned in the same range as he is a talented rapper.
Apart from that, he also makes money from advertisement deals, and his predicted earning from Instagram is $3,138 – $5,230 per post.
Timothy has starred in various projects that have received praise from people and collected tremendous profit. With his multiple works, Tim makes his life luxurious. So, he lives a lavish life with great earning.