Ryan Phillipe & Ex-Girlfriend Alexis Knapp's Daughter, Kai Knapp is All Grown Up! Find Out What Her Age Is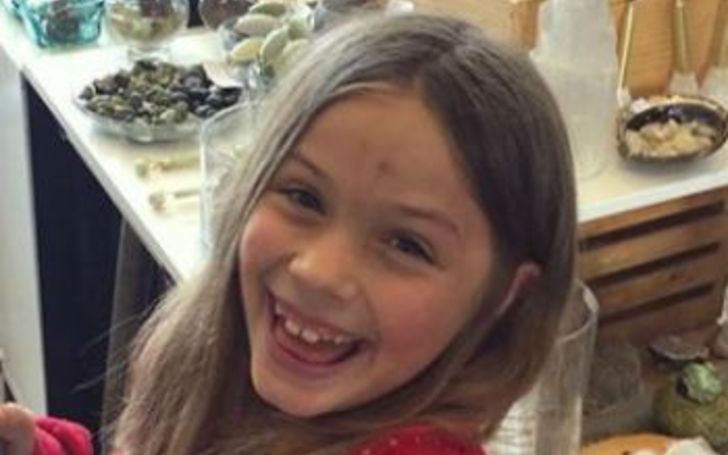 Kai Knapp is the daughter of actor Ryan Phillippe and his one-time girlfriend, model/actress Alexis Knapp.
The star kid's father is a famous American actor popular for appearing in movies like Stop-Loss, Crash, MacGruber, Gosford Park, Flags of Our Fathers, among others.
How Old Is Kai Knapp? Her Parents?
Kai Knapp was born Kailani Merizalde Knapp on July 1, 2011, and turned 11 years old in 2022.
Kai Knapp is the only child born of actor Ryan Phillippe's short-term relationship with actress/model Alexis Knapp.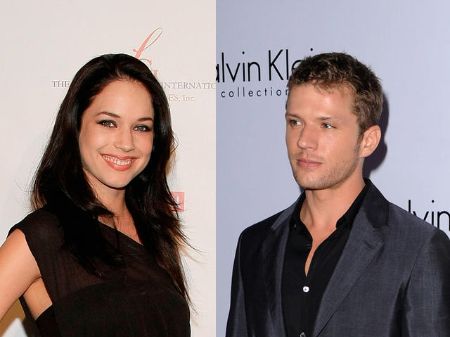 Phillippe and Knapp dated briefly in mid-2010 and split up in September later that year.
However, after their breakup, Knapp found out that she was pregnant with his child. Despite formally separating, Phillippe was a supportive partner and was present during Kai's birth.
The celebrity child is of English, French, German, and Spanish ancestry.
Related: Ryder Fieri Parents, Family, Girlfriend
Responsible Parents
Kai's father Ryan agreed to take responsibility of the child if it is his child. Several news portal covered his statement as soon as Alexis revealed that she is pregnant.
"Ryan is aware of the situation [and] totally prepared to take responsibility should the child be his."

An insider told with People.
Later it was proved that Kai was his third child and named Kailani Merizalde Phillippe Knapp.
Alexis took good care of the child while Ryan waited for the results. She didn't ask for child support nor any money.
"She has never asked Ryan for any help, nor does she expect it. Alexis has maintained her silence and will continue to do so. Any 'source' claiming to have been her or her camp up to this point is false."

A source revealed.
Kai Knapp's Parents are Famous Actors
Kai's father, Ryan Phillippe, is a veteran actor who has made his name as a lead man in hit '90s movies such as I Know What You Did Last Summer, Cruel Intentions, and 54.
He has also starred opposite esteemed actors like Channing Tatum and Joseph Gordon-Levitt in Stop-Loss (2008), and Matthew McConaughey in The Lincoln Lawyer (2011).
From 2016 to 2018, Phillippe starred as Bob Lee Swagger in the USA network action thriller, Shooter. The movie was based on the eponymous 2007 movie starring Mark Wahlberg.
Kai's mother, Alexis Knapp, is an esteemed model/actress in her own right. She is most known for playing Stacie Conrad in the Pitch Perfect movie series, starring Anna Kendrick and Rebel Wilson, among others.
Related: Who is Michele Gisoni? Age, Twin, Siblings, & Parents
Who Are Kai Knapp's Half-Siblings?
Kai counts among her half-siblings, sister Ava Elizabeth Phillippe (born on September 9, 1999) and brother Deacon Reese Phillippe (born on October 23, 2003), born of her father's marriage with actress Reese Witherspoon.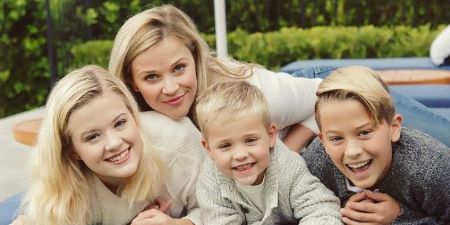 Ryan Phillippe and Reese Witherspoon separated in October 2006 and their divorce was finalized on June 13, 2008. I
n the ensuing months after their separation, Phillippe became close with Australian actress Abbie Cornish from 2007 to 2010. Moreover, he also dated law student Paulina Slagter from 2011 to 2016.
Witherspoon herself remarried in March 2011 to the talent agent, Jim Toth. Moreover, the pair has a son, Tennessee James Toth (born on September 27, 2012) with him.
What Is Kai Knapp's Parents' Net Worth?
Kai's parents are some of the more famous actors in the world. As such, they make a hefty salary.
According to Celebrity Net Worth, Ryan Phillippe is worth $30 million as of 2022- one of the primary beneficiaries of which is his daughter, Kai.
Her mother, Alexis, is also reportedly worth around $1 million, thanks to her own prolific career as an actress and model.
Continue Reading: Who is Hazel Moder? Bio, Age, Parents, Twin, Movies & Instagram