Patricia Burch McPhee- Katharine McPhee's Mother: American Idol Vocal Coach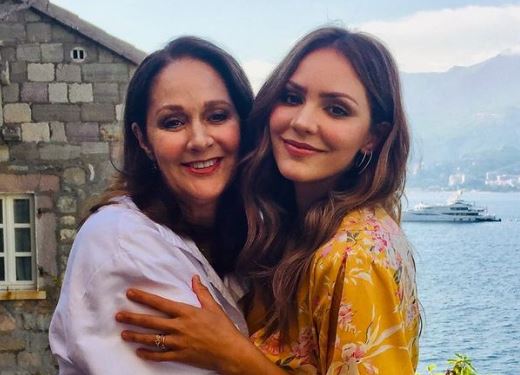 The sweet and charming voice of Katharine McPhee was not enough to win the fifth season of American Idol title in 2006. However, she has been able to succeed in her life since then.
All thanks to her mother, Patricia Burch McPhee, who happens to be her first teacher.
Patricia is also a singer like her daughter Katharine and has been working as a vocal coach on American Idol since 2011.
Wikipedia and Ancestry
Patricia Burch McPhee was born Peisha Burch in California, the United States.
As per her maiden name Burch, she probably is English and the origin of Hyndley Birch, Rusholme, Manchester, England.
She attended Loretto Heights University where she graduated with a Bachelor of Fine Arts (BFA) degree in Musical Theater.
Vocal Coach of American Idol
Peisha/ Patricia started working as a performer at McPhee International Vocal Studios which was founded by her late husband.
Besides, she also serves as the vocal coach. After the death of her husband, she now co-owns the studio with her daughter.
She has been teaching the students from different countries including Australia, Russia, Brazil, China, and Italy.
Patricia Burch McPhee is also a vocal coach of the American Idol since 2011. In addition, she has also been working with Disney Studios as a vocal coach.
Peisha is also the founder of The Singers Performance Workshop at the Los Angeles City College.
Married and Mother of Two
Peisha McPhee married her husband Daniel McPhee in around the 1980s in Los Angeles, California. However, we don't have details about their wedding.
Daniel was a television producer.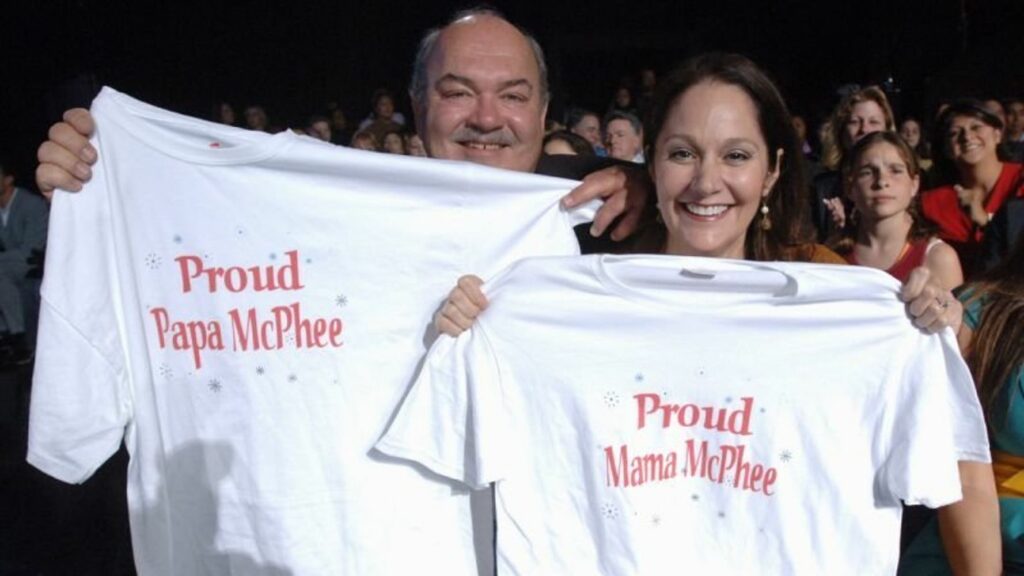 The couple shares two children, bother daughters named Adriana McPhee and Katharine McPhee.
The first daughter Adriana was born in 1982 while the youngest Katharine was born on March 25, 1984.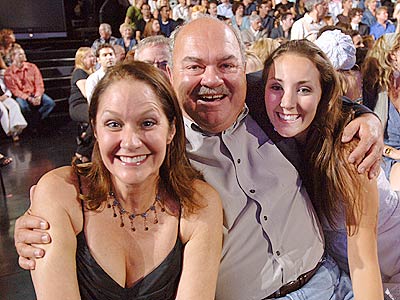 Both of her daughters are in the singing field and Peisha has been teaching since their childhood.
"I grew up with the American songbook. I know them so well because my mom was always singing those songs. If you look back to [my] season of Idol, I excelled in that area because the songs were so ingrained in me."

Katharine said in an interview in 2010.
The McPhee family moved to the Sherman Oaks neighborhood of Los Angeles in 1996 and settled there.
Patricia Burch is now a widow as her husband passed away a couple of years ago. He died due to an unknown reason at the age of 69 on July 16, 2018.
Know about Eldest Daughter: Adriana
Mrs. McPhee's first child Adriana is also a singer. She was born in 1982 and is 2 years older than Katharine. She is of English, Irish, Scottish, and German descent.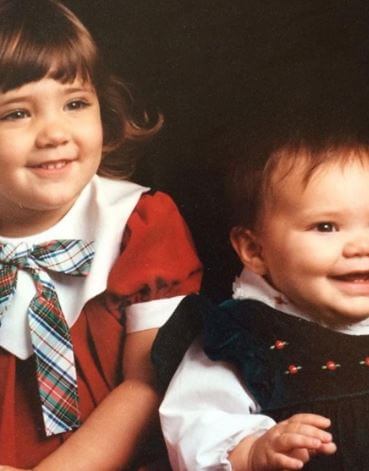 She now is a part-owner of McPhee Int'Vocal Studios with her mother and also is a vocal coach.
Moreover, she is also a vocal coach for American Idol since 2012.
Who is Katharine McPhee?
Katharine is an American singer-songwriter and actress. She was born on March 25, 1984, in Los Angeles, California, U.S.
Her parents are Patricia Burch McPhee and Daniel McPhee and has a sister named Adriana.
She attended Boston Conservatory where she studied musical theatre but dropped out to pursue her career in television.
Katharine McPhee Singer/Actress
After making some appearances in theater productions, she competed in the American Idol in 2006 and became runner-up.
She released her self-titled debut album, Katharine McPhee in 2007, which debuted at number two on the Billboard 200 Albums Chart.
She then released other albums Unbroken (2010), Christmas Is the Time to Say I Love You (2010), Hysteria (2015), and I Fall in Love Too Easily (2017).
Moreover, she has also starred in the movies The House Bunny, Bayou Caviar, The Tiger Rising, etc, and several TV series including CSI: NY, Smash, Scorpion, etc.
Katharine McPhee's Married Life and Affair
Katharine McPhee married producer Nick Cokas on February 2, 2008, at Beverly Hills Presbyterian Church. They dated for 3 years before their marriage.
In October 2013, McPhee was photographed publicly kissing and making out with her Smash director, Michael Morris.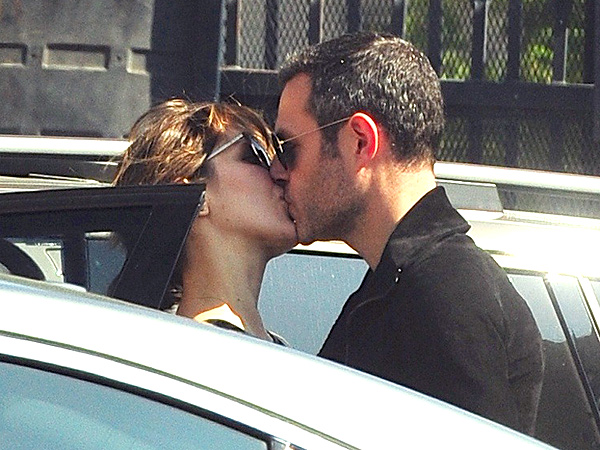 They both were married to their respective partners. The singer was still married to Nick while Michael was married to actress Mary McCormack.
Morris even had three children from his decade-long marriage.
McPhee and Cokas separated after the incident and the divorce was finalized on February 8, 2016.
She soon started dating her Scorpion co-star Elyes Gabel in 2014 and split in 2016.
Katharine married record producer David Foster in June 2019 at the St. Yeghiche Armenian Apostolic Church in Kensington, London.
The couple has a son named Rennie David Foster born in 2021.
Prior to marrying Katherine, David had four divorces and is the father of five daughters.
Katharine has Eating Disorder
The American Idol alumnus has an eating disorder. She used to starve herself and exercise a lot when she was 13 and became bulimic at 17.
She gained excessive weight due to the bingeing. However, she lost 30 lb (14 kg) before the semi-finals of American Idol after attending a three-month rehabilitation program.
Also a Celebrity Mother: Claudine Gonsalves- Jonathan Taylor Thomas' mother: Wikipedia and Ancestry