Carol Hagen- Lester Holt's Wife, Covered Forest Fire News on a Date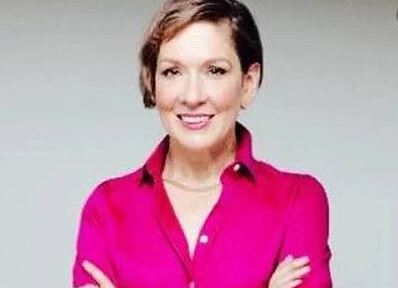 Quick Facts of Carol Hagen Holt
| | |
| --- | --- |
| Full Name | Carol Hagen Holt |
| Birthplace | Seattle, Washington, United States |
| Religion | Christianity |
| Profession | Rea; Estate Agent |
| Nationality | American |
| Spouse | Lester Holt |
| Height | 5 feet 5 inches |
| Weight | 55 kg |
| Children | 2 (Stefen and Cameron) |
View
An iconic, award-winning journalist Lester Holt might have earned a huge name and fame as an anchor for NBC Nightly News. But, his wife, Carol Hagen, has no lesser contribution to what he is today.
Carol Hagen has been married to Lester for four decades now and is the mother of two.
She met him while he still hadn't thought that he would make it to NBC and supported him through thick and thin to make him what he is today.
Where did Carol and Lester first meet? When did they marry? How is their married life/ relationship now? Here we have all the answers to your questions.
How did Carol Hagen Holt and Lester Holt meet?
Real estate agent by profession, Carol married the NBA news anchor Lester Holt on May 8, 1982. As of 2022, the couple has already completed four decades of marital life.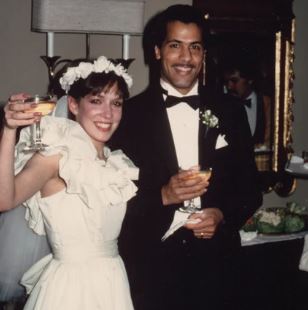 Carol was a flight attendant when she first met Lester. He was studying government at California State University during that time.
She later gave up her career as a flight attendant and followed him to New York in 1981, where he received an offer from WCBS. They tied the knot after a year.
Had a Date covering the Forest Fire News
While much about their relationship is still unknown, Carol revealed that at the beginning of their relationship, she joined Lester to cover the news for KCBS, where he had just started a job.
The couple was on a date when KCBS called and asked him to cover a forest fire in Napa Valley. He then invited Carol to join him.
"I thought, 'Wow, I've never been invited to go on a breaking news story before. A forest fire—that could be considered a hot date! So I said 'I'm game.' I guess I knew what I was getting myself into with Lester and his career."

Hagen recalled.
Carol Hagen's Children and Grandchildren
Carol Hagen Holt and Lester Holt have two children from their 4-decade-long marriage.
Their first son Stefan was born in Chicago in 1987. He studied at Pepperdine University and followed in his father's footsteps in the journalism world.
Stephen works as a morning news anchor at NBC-owned WMAQ-TV in Chicago. Earlier, he worked at WNBC-TV.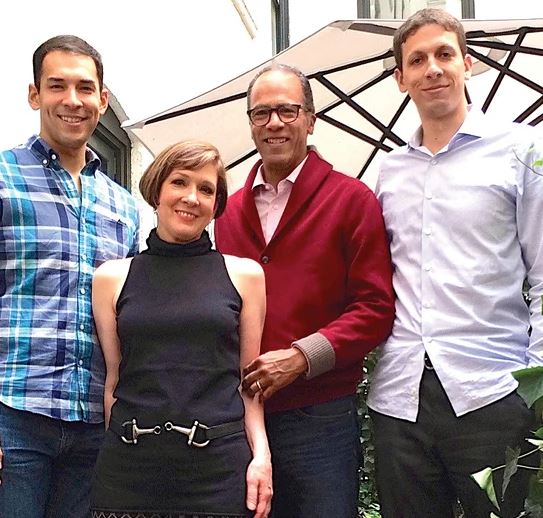 Carol's second son Cameron was born around the 1990s. He has found a career in equity trading and works as an equity derivatives trader.
The Holt couple is also the grandparents to Stephen and his wife Morgan's three children, Henry, Sam, and James. Stephen and Morgan have been married since 2012.
Lester Holt and Carol Hagen's Relationship
Having married for more than forty years, Lester and Carol are one of the power couples in the journalism world.
They have been very supportive of each other. Carol even gave up her dream of being with the NBC news anchor. Moreover, Holt has also been helping her with her work.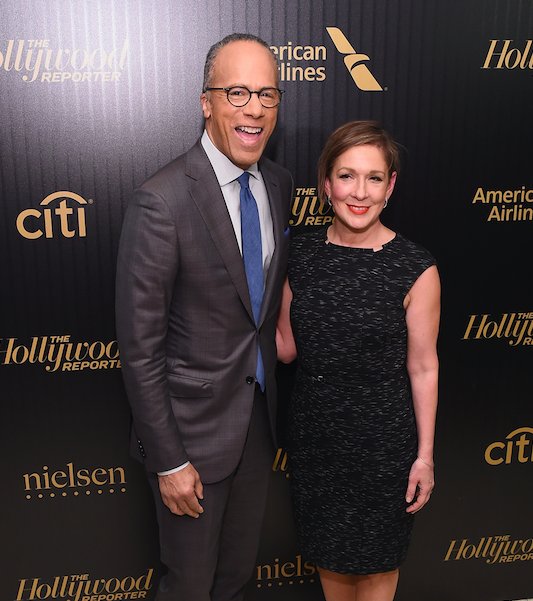 Lester believes that the secret to their successful relationship is their ability to laugh.
"We laugh a lot, we really do. I can be silly, she can be sillier. We just laugh through things and we know that everything, tough times will be a story at some point, and boy have I put her through some tough times with this job."

Lester told Extra.
He further revealed that she has always understood him and accepts and lives by the vicissitudes of the news business.
"She understands that when the bell rings, I like to answer it, when the big story's going on, I want to be there … I love her to death, she's been so wonderful, she knows this job is going to bring a lot of late-night phone calls … but she's there for me and that means an awful lot."

He added.
Carol Hagen Wikipedia
Born Carol Hagen in 1959 in Seattle, Washington, United States, she is 63 years old and holds an American nationality. She has North American ancestry.
After her graduation, she worked as a flight attendant for some time. She then left her job and followed her husband-turned-boyfriend to New York.
Carol is now a licensed real estate agent based in New York. She helps in maximizing and relocating resale estates.
Know about Lester Holt
Carol's husband Lester is an American journalist who currently serves as the news anchor of NBC Nightly News and Dateline NBC.
He was born Lester Don Holt Jr. on March 8, 1959 (age 63) at Hamilton Air Force Base, California, U.S. His parents are June DeRozario and Lester Don Holt Sr.
He was born to a Jamaican mother with distant Indian and English roots, while his father was African American from Michigan with roots in Tennessee.
He studied at California State University but did not graduate. He also worked as a DJ while attending college.
He joined CBS-based WCBS-TV in 1981 and worked for the network for 19 years. He has been working with NBC since 2000, where he is the NBC Nightly News weekend anchor and Dateline NBC anchor.
Other Facts
Carol is not on social media. She reportedly has shut down her Instagram and Twitter accounts. Her husband is on Instagram @lesterholtnbc as and has 218K followers
Lester has more than 555K Followers on Twitter @LesterHoltNBC
She is 5 feet 5 inches tall and weighs approximately 55 kg.
Similar Topic: What Is Brian Ross' Wife Lucinda Sanman Doing Now? Married Life And Children