Meet Tolami Benson: Bukayo Saka's Girlfriend Revealed!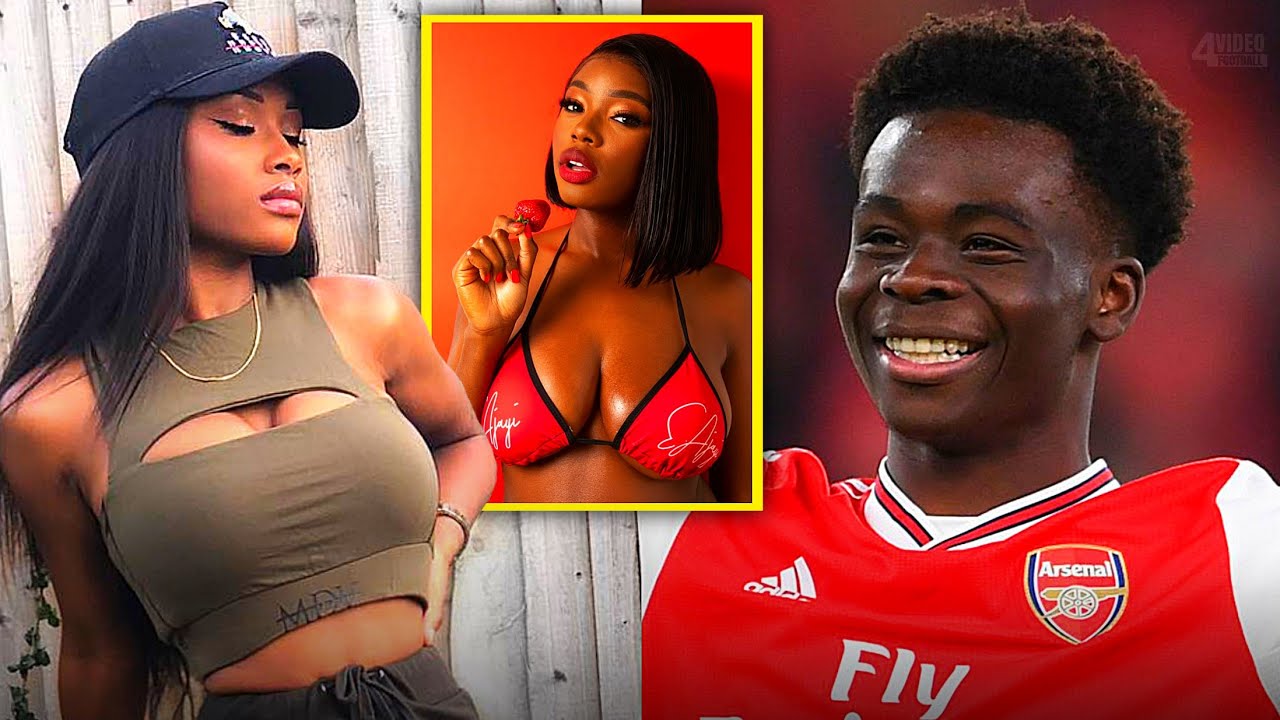 The hot brunette Tolami Benson is secretly dating English footballer Bukayo Saka. The couple hasn't confirmed their relationship but we have enough evidence to support the theory.
Saka plays as a winger, left-back, or midfielder for the Premier League club Arsenal and English National Team.
Tomali and Bukayo had been doing all they could to keep their relationship uncovered but this didn't work out well as the face behind has been exposed.
Bukayo Saka's Girlfriend Revealed
Saka is dating a chocolate-colored brunette Tolami Benson for a couple of years. While much about his girlfriend is not known, she celebrated her 18th birthday on December 2, 2018, which she has posted on her Instagram.
On that note, Benson is 21 years old and will turn 22 on December 2, 2022.
Tolami and Saka did well to keep their relationship private- from sharing the photos with Saka's head cropped to wearing masks, Saka appeared on her Instagram but people were not sure who the guy was.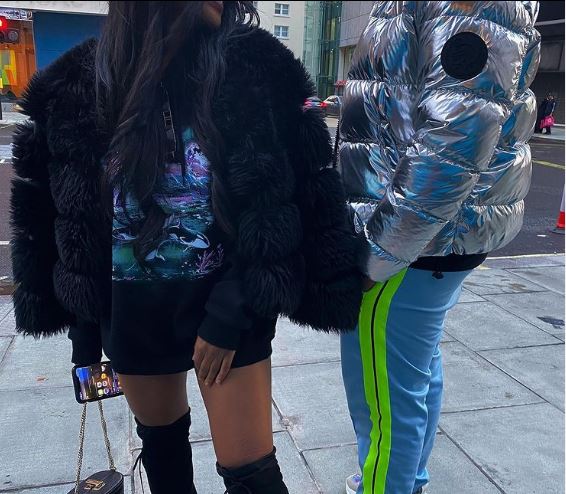 But from now on, he won't have to wear a mask as their affair has been exposed.
Tolami first posted a photo with her boyfriend on Instagram in July 2020 but cropped the heads. She captioned, "Just borrowed him."
She then shared a similar photo in May 2021 but this time it was with a mask. But people have learned now that it was Bukayo Saka.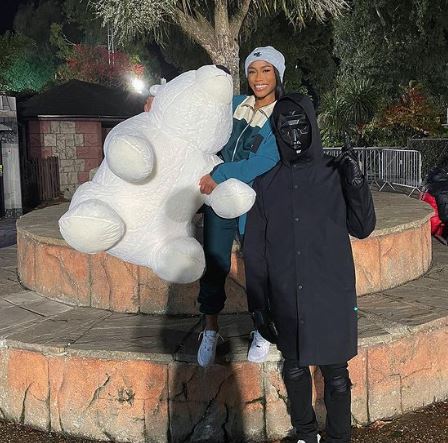 How was their Relationship exposed?
Bukayo Saka and Tolami Benson's affair became public after they shared their photos of vacation in Dubai. In February, they traveled to Dubai for a vacation.
They later posted their single photos on Instagram but people took no time to discover that they were together as they appeared to be on the same yacht and even posed for photos on the same background.
The couple seems ready to reveal their relationship to the world.
Fan of Arsenal?
Taking a look at Tolami Benson's Instagram, she seems to be a huge fan of Arsenal as she has posted several photos of herself on Arsenal's t-shirt on her Instagram.
But it has come to our knowledge that it wasn't just because she loved Arsenal, instead, she had more interest in the club.
It was her love for Bukayo Saka more than the Arsenal.
Short Info about Bukayo Saka
Sukayo Saka is an English professional football player who plays as a winger, left-back, or midfielder for Premier League club Arsenal and the England national team.
He was born on 5 September 2001, in Ealing, England. Born to Nigerian parents Yomi Saka and Adenike Saka, he is of Nigerian origin.
Bukayo has an older brother. He studied at Edward Betham Church of England Primary School and Greenford High School.
Saka trained with Greenford Celtic and Watford in his early days and joined the academy of Arsenal in 2008.
He made his debut for the senior team in 2018.
What's his Net worth?
Saka's net worth in 2022 is around $5 Million. His weekly salary is £ 70,000 a week and earns more than £3.5 Million a year.
SEE: Noemi Bocchi- Francesco Totti's Rumored Girlfriend: Relationship Timeline