Meet Bukayo Saka's Parents- Yomi Saka and Adenike Saka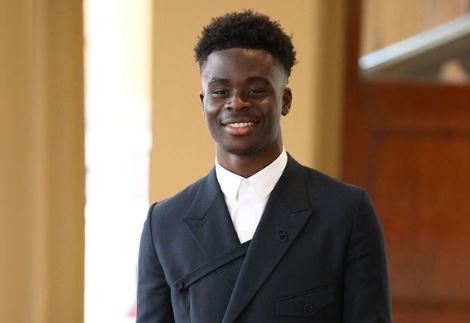 An English professional footballer Bukayo Saka is the son of father Yomi Saka and mother Adenike Saka. He currently plays as a winger for Premier League club Arsenal and the England national team.
Bukayo is often considered one of the best young talents in the world and is a young player to watch at the FIFA World Cup 2022.
Who are his parents? Who is he dating currently? Know about his father, mother, and family in detail.
Who are Bukayo Saka's Parents?
Bukayo Saka is the son of Nigerian immigrant parents Yomi Saka and Adenike Saka. The couple reportedly comes from the Yoruba tribe of southwest Nigeria.
They married in Nigeria in the 1990s but later became concerned about the life of their unborn children. So, the husband-wife duo moved to England as economic migrants and settled in Ealing, England.
They were blessed with two children including Bukayo who is a professional footballer. Bukayo played football with his father and older brother in his childhood.
Saka was also eligible to play for Nigeria due to his parents' country but has already played more than three matches for England. So, as per FIFA's new rule, he can no longer represent Nigeria.
Known about their son Bukayo Saka
Saka was born on 5 September 2001, in Ealing, England. His name Bukayo means means "Adds to happiness". It comes from the Yoruba language spoken in southern Nigeria.
He has English nationality but comes from Nigerian heritage.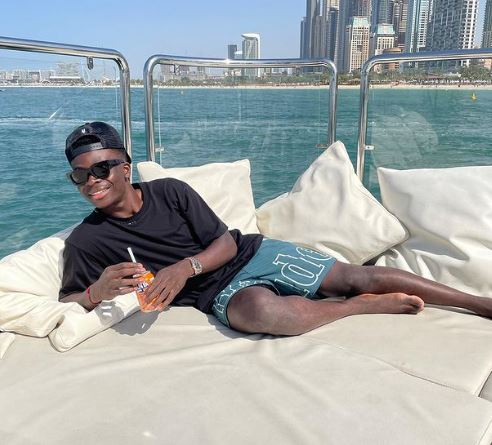 Saka studied at Edward Betham Church of England Primary School and Greenford High School.
Bukayo joined the youth academy of Greenford Celtic and later moved to Wartford.
At the age of 14, he joined Arsenal's youth academy and joined the first team in 2018. He was called up for the National Team in 2020 and also played at the Euro 2020. He missed a shot in the penalty shootout and lost the finals against Italy.
Bukayo Saka's Girlfriend
The 20-year-old footballer is reportedly dating Tolami Benson. She is 21 years old as of 2022.
Bukayo hasn't confirmed his relationship with the girl nor has posted any photo of her on his social media. However, Tolami has posted some photos with a guy wearing masks who is probably Saka.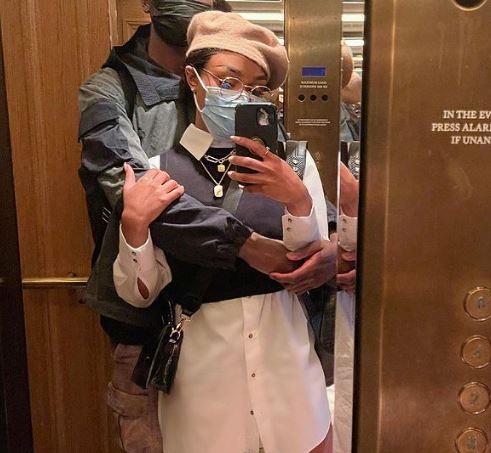 The couple both vacationed in Dubai in February and has shared several photos but those photos have the same background which proves that they were together.
Bukayo Saka's Parents Earnings: Who much does he Earn?
The Nigerian immigrants, Bukayo Saka's parents took small jobs in England to support the family. In the early days, they could hardly manage money for food and their children's education.
However, they raised them well and even admitted Bukayo for football training in a good academy.
Saka has now become a professional footballer and plays for the Premier League club Arsenal. He reportedly earns £ 70,000 a week. His annual salary is more than £3.5 Million.
The club has offered him a new contract with a double salary but hasn't accepted it yet.
Recommended: Meet Jude Bellingham's Parents: Mark Bellingham and Denise Bellingham