Islah Koren Gates- Meet Kevin Gates and Dreka's Daughter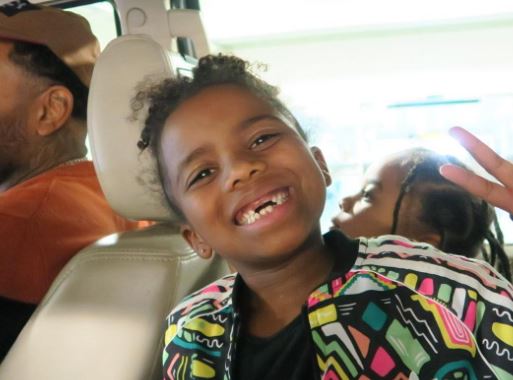 Islah Koren Gates is the daughter of American rapper Kevin Gates and his wife, Dreka Haynes. Her father, Kevin, is a Louisiana-based rapper, while her mother, Dreka, is a social media star.
Kevin Gates is best known for his debut studio album, Islah, which peaked at number two on the US Billboard 200 chart.
Islah Koren Gates Wikipedia: Age and Ancestry
Islah Koren was born on November 30, 2012, in Baton Rouge, Louisiana. She is 9 years old as of 2022.
Her parents are Kevin Gates and Dreka Haynes, and she also has a younger brother Khaza Kamil Gates born on May 10, 2014. Her sibling is 8 years old currently.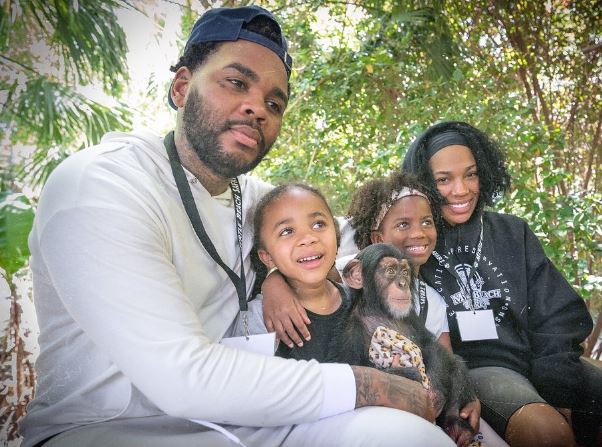 She has Moroccan and Puerto Rican descent from her father's side, while her mother's ancestry is still unknown.
Islah is probably attending her school to get primary education.
Details about her Parents
Islah Koren's mother, Dreka, is an entrepreneur and social media star who is a co-founder and CEO of Bread Winners' Association. Besides, she has launched a self-named beauty product.
She also works as a manager for her husband, Kevin Gates.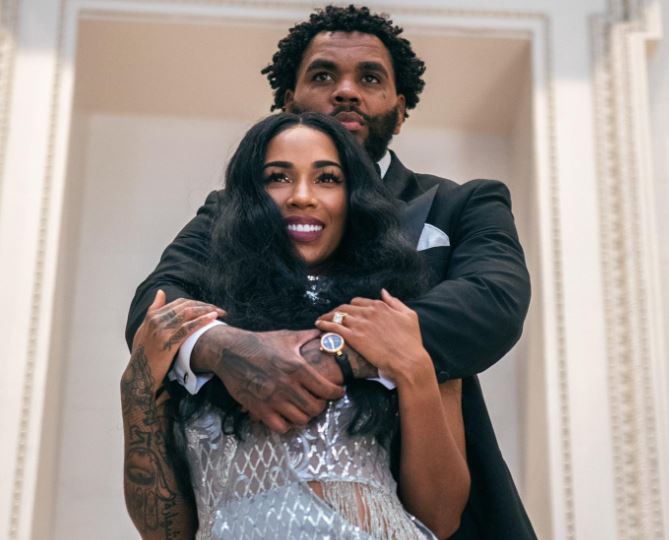 Her father Kevin Gates, is a rapper, singer, and entrepreneur born Kevin Jerome Gilyard on February 5, 1986 (age 36).
His father was African-American, while his mother is a Puerto Rican. He is of Moroccan and Puerto Rican descent.
His father abandoned him while he was a child but later reunited with him in his early teens. His father passed away from AIDS when he was just 14.
Islah's parents follow Islam and even visited Mecca for Hajj in September 2016.
Recently Published: Anne M Tengell- Tragedy of Duane Chapman's Ex-Wife
Kevin & Dreka Married After 14 years of Love Life
Kevin and his wife Dreka are college sweethearts and reportedly met for the first time in the early 2000s.
They dated for 14 years and married on October 17, 2015,  in Baton Rouge, Louisiana, United States.
The couple already became the parents of their two children before their marriage. Their first child Islah Koren Gates was born on November 30, 2012.
Their son Khaza Kamil Gates was born on May 10, 2014.
Besides, Gates also revealed in 2013 that he has other children with a unanimous woman.
"I got some children. I'm real real close with them. I lay in the bed with them, hold them, love on them. It really doesn't make sense to say [how many kids I have]. Not in a bad way, but it's not like the public will ever get to see my children, and if they do see them, they aren't going to know they're mine."
Islah's Mother Reportedly Cheating her Father; Are they Planning to Separate?
Recently in June 2022, there were several rumors that Dreka had cheated on her husband, Kevin, with her personal trainer.
She is reportedly staying with her boyfriend, who is in his mid-50s, on a farm. Kevin also announced that he has split from his wife and is no longer together.
The rapper also hinted in his new song that his wife cheated on him.
Took the blame in interviews and made it look like I was trippin'/ Made the 'Dreka' song, lied to the world while trying to protect her image."

Gates rapped on the new track.
He even indicated that she cheated on him with the personal trainer.
"Personal trainer invaded my personal space / Deep down inside it killed me."

He rapped.
Kevin Gates' Rap Career and Albums
Kevin started his career in 2007 and released many mixtapes. He started his own record label, Bread Winners' Association, in 2013 and released his mixtape, The Luca Brasi Story, via his record label.
He released his first studio album Islah named after his first daughter, on January 29, 2016. It also peaked at no 2 on the Billboard 200 chart and was commercially successful.
Gates released his second album, I'm Him, in 2019, and his third studio album, Khaza, was released in 2022.
Kevin Gates' Criminal Activities: No Fear of Going to Jail
Gates has been arrested for different criminal activities and has spent in jail several times. At the age of 13, he was first arrested with a stolen car and was jailed for some time.
Later he said that going to jail at a young age lost his fear of jail and criminalized him.
"If they would've just pulled up to the jail, left me in the police car, never took me inside and just took me back home, I don't think I'd ever have done anything else again. But what it did was—by me going into jail at such a young age—all it did was criminalize me in a sense. It kinda steered me in the wrong direction after getting there and settling in; it took the fear of jail away from me."
In 2003, Kevin was caught after stabbing his opponent multiple times in a heated public altercation in front of a movie theatre.
He also was sentenced to a 30-month prison for gun charges in December 2016.
You Might Like: Strummer Newcomb Cook- Julia Stiles' First Child: What's his Age?