Dawni Sahanovitch- Meet Devon Sawa's Wife (Interior Designer/ Producer)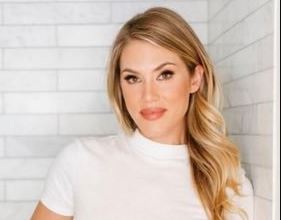 Dawni Sahanovitch, a Canadian producer and interior designer, is more popular as the wife of Canadian actor Devon Sawa.
She owns an interior designing company named Dawni Sawa Interiors.
Her husband is known for starring in the movies like Final Destination, Wild America, Now and Then, Idle Hands etc.
Dawni Sahanovitch Age and Wikipedia
Sahanovitch was born on November 30, 1978, in Vancouver, British Columbia, Canada. The 43-year-old celebrity wife holds Canadian nationality.
Her zodiac sign is Sagittarius.
She completed her high school in Canada and moved to the USA where she enrolled at The Academy of Interior Design based in Los Angeles.
She was one of the best designers in her class and also received an award for "Best Designer".
Unfortunately, we don't have details about her family, parents, and siblings.
Owns an Interior Design Company
Before moving to LA, Dawni was involved in the TV industry in Canada. She worked as a production coordinator and producer on several lifestyle reality series.
As a production assistant, she debuted in the movie The Obsession in 2006 and worked as a production coordinator on Anna & Kristina's Grocery Bag, Anna & Kristina's Beauty Call, Village on a Diet, Murder She Solved, and Million Dollar Neighbourhood.
Sahanovitch was a story producer of the TV series The Bachelor Canada in 2012.
She then moved the Los Angeles, where she studied interior design and started her own company DAWNI SAWA INTERIORS.
Besides, she has also invested in real estate.
Where did Dawni and Devon Sawa meet?
Dawni Sahanovitch is married to Canadian actor husband Devon Sawa for around a decade. They got married in November 2013 and have been living a blissful life.
She revealed through an Instagram post that she and her husband dated for 12 years before their marriage.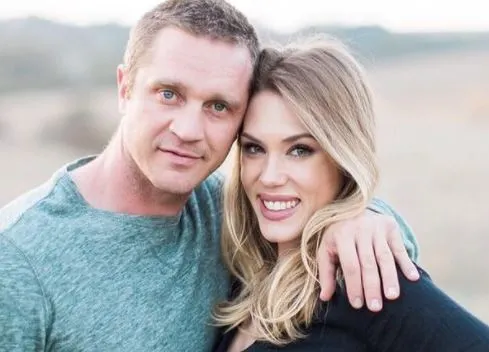 It means that Dawni and her spouse Devon, both born and raised in Vancouver, met in the early 2000s in Canada.
Sawa was struggling to establish himself in the TV industry during that time while Dawni might have been attending college.
Her husband took a break from acting around that time and had not decided about his future in the industry.
"At 25 years old I stepped away from the business for five years and most of the time didn't know whether I was going to come back or not. I had done a series of four or five indie movies that I wasn't necessarily proud of. Some were horror movies. After Final Destination everybody wanted me to do horror movies and some weren't as good as others. I was just burnt out."
Sawa said in a 2017 interview with Us magazine.
Sahanovitch must have supported him a lot during that time as he later made his comeback in the industry.
Sahanovitch- Mother of Two
Dawni has two children with her husband. She is the mother of a son and a daughter named Hudson Sawa and Scarlett Heleena Sawa.
They welcomed their first child Hudson in January 2014. The couple kept the birth details of their first child private but Sawa made a tweet writing:
I love him. He's my little pride and joy.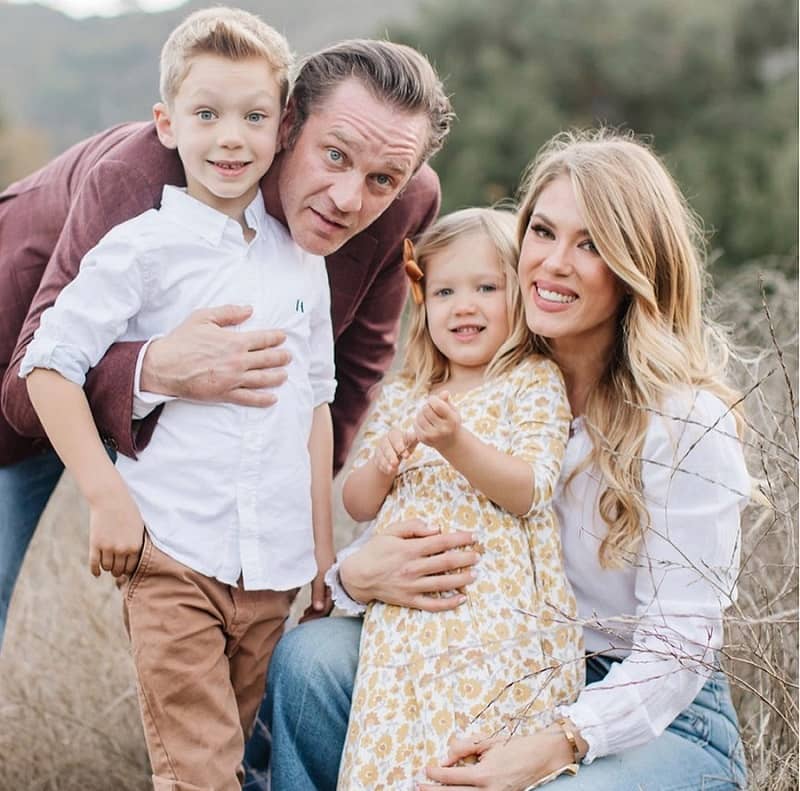 In 2015, her husband tweeted they were expecting their second child.
Sahanovitch gave birth to their daughter Scarlett Heleena in December 2015.
"My wife Dawni and I welcome a beautiful little girl into the world—our daughter. Please say prayers that she is quiet and calm… Unlike my son, who would shoot himself out of a cannon if we let him."

Sawa said in an interview.
About Celebrity Child: Islah Koren Gates- Meet Kevin Gates and Dreka's Daughter
Details on Devon Sawa
Her husband Devon Sawa is a Canadian actor born Devon Edward Sawa on September 7, 1978 (age 43), in Vancouver, British Columbia.
He was born to Joyce and Edward Sawa, a mechanic, and has two siblings.
Devon has Polish ancestry from his father's side while his mother is "a little bit of everything" which he revealed in an interview.
He attended Alpha Secondary School and performed in theatres during his school days.
The Canadian actor made his acting debut in Little Giants in 1994 and later gained fame for his role as Casper McFadden (human form) in the 1995 supernatural movie Casper.
Sawa has started in over 50 movies and TV series. Some of his movie credits include Now and Then, Wild America, Final Destination, The Philly Kid, Punk's Dead, The Fanatic, etc.
How much does she earn?
Dawni Sahanovitch is a millionaire and has been able to make a huge profit from her interior designing business.
She earns thousands of dollars from her business and has also invested in real estate.
Moreover, her husband Devon has a net worth $2 Million which he earned working in movies and TV series
Social Media
She is active on Instagram and Twitter. Her Instagram account @dawnisawa is private but has more than 7k followers.
Furthermore, she has around 1.7k followers on her Twitter @Dawni_S.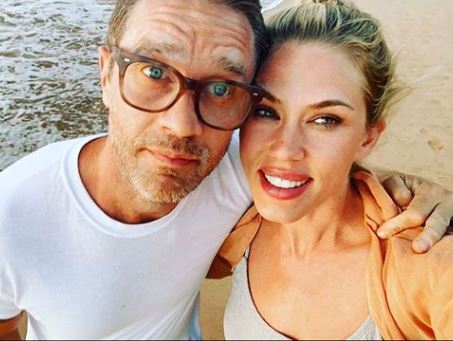 Also Read: Nancy Latoszewski- Truth About Michael Greyeyes' Wife