Anne M Tengell- Tragedy of Duane Chapman's Ex-Wife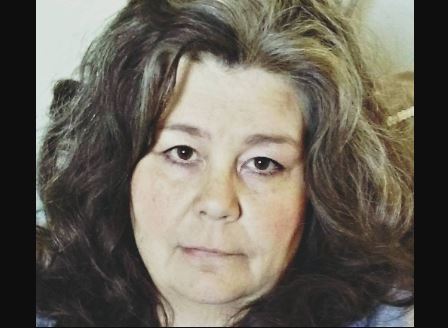 Quick Facts of Anne M Tengell
| | |
| --- | --- |
| Full Name | Anne M Tengell |
| Marital Status | Divorced |
| Birthplace | Denver, Colorado, United States |
| Ethnicity | Mixed |
| Profession | Businesswoman |
| Nationality | American |
| Spouse | Duane Chapman |
| Children | Zebadiah Chapman (January 1, 1980 – January 31, 1980), Wesley Chapman (born November 14, 1980), and James Robert Chapman (born March 2, 1982) |
View
Anne M Tengell is the ex-wife of Duane Chapman aka Dog the Bounty Hunter, an American TV personality and bounty hunter.
Chapman is popular for his appearance in the series Dog the Bounty Hunter which aired from 2004 to 2012. Besides, he has also appeared in Dog and Beth: On the Hunt and Dog's Most Wanted.
Anne's former husband became famous as a bounty hunter after he captured Max Factor's heir Andrew Luster.
Anne M Tengell Age and Ancestry
Anne M Tengell was born in 1962 in Denver, Colorado, United States. She is 60 years old as of 2022 and holds an American nationality.
Unfortunately, there is no details about her parents and family.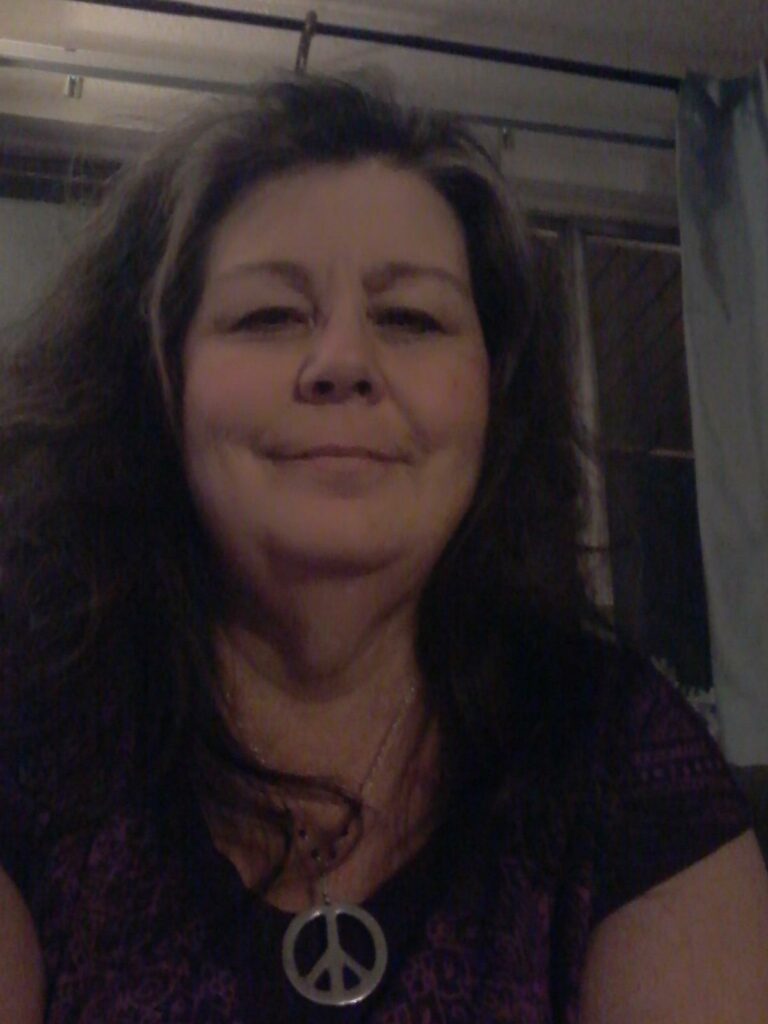 Anne's ex-in-laws are Wesley Duane Chapman, a welder later turned bail bondsman, and Barbara Darlene Chapman (née Cowell), an Assemblies of God minister.
She is of mixed ancestry. She currently resides in Idaho Falls, Idaho, where she runs a business.
Anne M Tengell- Second Wife of Duane Chapman
Anne is the second wife of Chapman. They got married on August 22, 1979, in Colorado after Duane was released after serving 2 years out of 5 for first-degree murder.
Anne and Duane became the parents of their three children.
Their first child Zebadiah Chapman who was born on January 1, 1980, died as an infant after a month. The second child Wesley Chapman was born on November 14, 1980.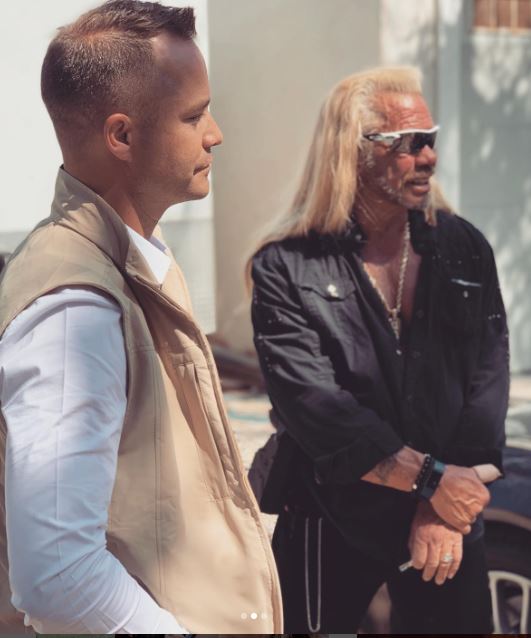 The couple split after Wesley's birth but later reunited for some time during which they welcomed their third child James Robert Chapman on March 2, 1982.
Children's Custody
Anne M. was granted custody of their two sons after her divorce from the bounty hunter. She took them to Utah and did not let them communicate with their father.
However, they later reunited with Chapman after they became adults.
Who is Duane Chapman?
Her former husband Duane Chapman aka Dog the Bounty Hunter is an American TV personality and bounty hunter who became popular after capturing Max Factor's heir Andrew Luster.
He was born on February 2, 1953 (age 69) in Denver, Colorado, U.S. From his father's side, he has German and English ancestry while he has English ancestry from his mother's side.
Duane grew up with three siblings Jolene Kaye Martinez, Michael Chapman, and Paula Hammond. Jolene passed away in 2016.
Chapman's Failed Marriages
Besides Tengell, Chapman has married five times. He married his first wife La Fonda Sue Darnell in Pampa, Texas, on April 1, 1972.
They have two children, Duane Lee Chapman, II (born January 21, 1973) and Leland Blane Chapman (born December 14, 1976).
His then-wife filed for divorce on October 27, 1977, after Chapman was convicted of first-degree murder. La Fonda was granted the custody of their children, however, the custody was later granted to Chapman after they started being involved in criminal activities and the sons were kept in foster care.
They later started working with their father and also appeared on the TV show.
Leland is currently married to Jamie Pilar Chapman. He was previously married to Maui Chapman from 1995 to 2005.
His second wife is Anne Tengell. After his second divorce, Duane then married Lyssa Rae "Big Lyssa" Brittain in the Colorado mountains in 1982.
They share three children. Their first child Barbara Katie Chapman was born on June 8, 1982, but passed away on May 19, 2006). Their second child was born on Tucker Dee Chapman (September 8, 1983) while the third Lyssa Rae Chapman was born on June 10, 1987.
The couple resided in Denver, Colorado with their three children and the other two from Duane's first wife.
Chapman then met Tawny Marie Chapman in 1988 and married her in 1992. The couple separated after two years but divorced in 2002.
Dog the Bouty Hunter tied the knot with his fifth wife Alice Elizabeth "Beth" Barmore on May 20, 2006, after some years of on-and-off relationship.
Their wedding ceremony was held at a Hilton hotel in Waikoloa Village, Hawaii.
They birthed two children, Bonnie Joanne Chapman (born December 16, 1998) and Garry Chapman (February 7, 2001) and Chapman also adopted Beth's daughter Cecily Barmore-Chapman from her former partner.
Alice passed away on June 26, 2019, due to throat cancer.
Currently, Duane Chapman lives a conjugal life with his sixth wife Francie Frane.
They first met after the death of Duane's fifth wife and were engaged on August 23, 2021. They got married on September 2, 2021.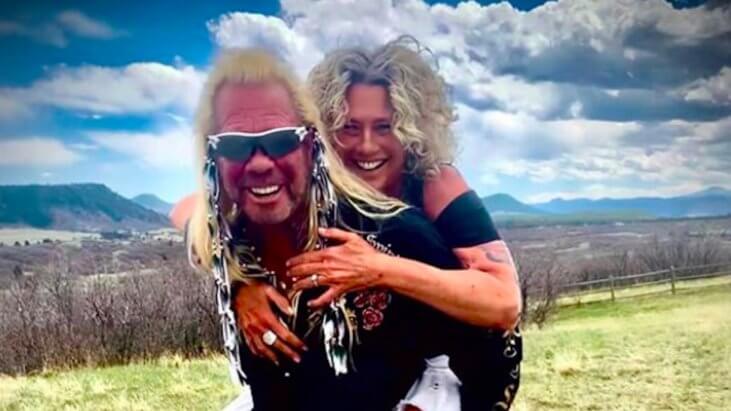 Moreover, he also has a son named Christopher Michael Hecht from his ex-girlfriend Debbie White. Chapman was in prison at the time of his birth.
Debbie later committed suicide in 1978 and his son was adopted by Keith and Gloria Hecht
How Did Chapman Become A Bounty Hunter?
Duane Chapman's crime guided him to become a bounty hunter. At the age of 15, he was arrested for murder.
His first shot and killed a drug dealer named Jerry Oliver during a drug deal while Chapman was waiting for him in the car. He was sentenced to 5 years in prison but was paroled after 18 months.
While still in jail, he caught a prisoner who was going to be shot for trying to flee. The corrections officer congratulated him which later prompted him to pursue a career as a bounty hunter.
Net worth and Earnings
Anne M Tengell's profession and source of income is still under research. She reportedly owns a business DoonerDesigns, that designs dolls' clothes. She might be earning well from her business.
Her former spouse Duane Chapman has a net worth of $6 Million. He makes money from the show, gets money and bounty for capturing fugitives, and also earns as a bail bondsman.
Anne's son Wesley is a motivational speaker, author, human rights activist, and business leader who has a net worth of $3 Million.
Her other son James works at Dominion Inc as a financial officer, treasurer, and vice president. He reportedly is worth $4 Million.
Chapman Racially Abused his Son's Girlfriend
Dog the Bounty Hunter was in controversy after he racially abused his son Tucker's black girlfriend.
During a phone call with his son, Chapman insisted to leave his black girlfriend and used N-word, racially abusing her.
He later apologized in an interview and promised to never use that again.
"I thought that I was cool enough in the black world to be able to use that word as a brother to a brother. I'm not. I didn't know really know until three or four days ago what that meant to black people. I now learned I'm not black at all. And I never did it out of hate." All black people in America I owe an apology to. Whether, how dark I think I am, I cannot say that word. I owe the rest of the people, whether they are black or not in America, an apology because people look up to me."

Chapman said.