Gladys Portugues- Van Damme's Wife: Married Again after Divorce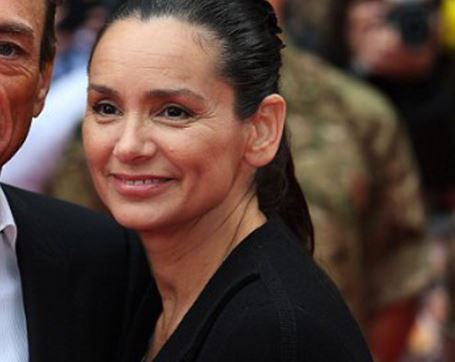 Quick Facts of Gladys Portugues
| | |
| --- | --- |
| Full Name | Gladys Portugues |
| Net Worth | $5 Million |
| Marital Status | Married |
| Birthplace | Manhattan, New York, U.S |
| Ethnicity | African-American |
| Profession | Bodybuilder, Model, Actress |
| Nationality | American |
| Spouse | Jean-Claude Van Damme ​ ​(m. 1987; div. 1992)​ ​ ​(m. 1999) |
| Height | 5 feet 4 inches |
| Weight | 120lbs (55kgs) |
| Body Measurement | 35-25-38 |
| Education | Marymount Manhattan College |
| Children | 2: Bianca Bree, Kristopher Van Varenberg |
View
Gladys Portugues is an American former bodybuilder and actress who is also popular as the wife of Belgian actor and martial artist Jean-Claude Van Damme.
Portugues and Jean-Claude were married for the second time in 1999 after their marriage for the first time ended in 1992.
Her husband is also a filmmaker and fight choreographer who has starred in movies like Kickboxer, Cyborg, Death Impact, Street Fighter, Sudden Death, etc.
Jean-Claude was married five times to four women including twice with Gladys. Why did they separate for the first time? How is their married life now?
Gladys Portugues Wikipedia: What's her Age and Height?
Gladys Portugues was born on September 30, 1957, in Manhattan, New York, U.S. She holds an American nationality and is of African-American ancestry.
She is 64 years old and stands at a height of 5 feet 4 inches (1.65 meters). Her body measures 35-25-38 and has a weight of 120lbs (55kgs).
While attending Marymount Manhattan College, she became interested in bodybuilding after seeing Rachel McLish win the Ms. Olympia title.
Married Twice to Jean-Claude Van Damme
Gladys Portugues has married Jean-Claude Van Damme twice. They first tied the knot in 1987 but divorced after 5 years in 1992 as Jean had an extra-marital affair.
The couple became the parents of two children during their 5 years of marriage. Their first son Kristopher Van Varenberg was born in 1987 and their daughter Bianca Bree was born in 1992.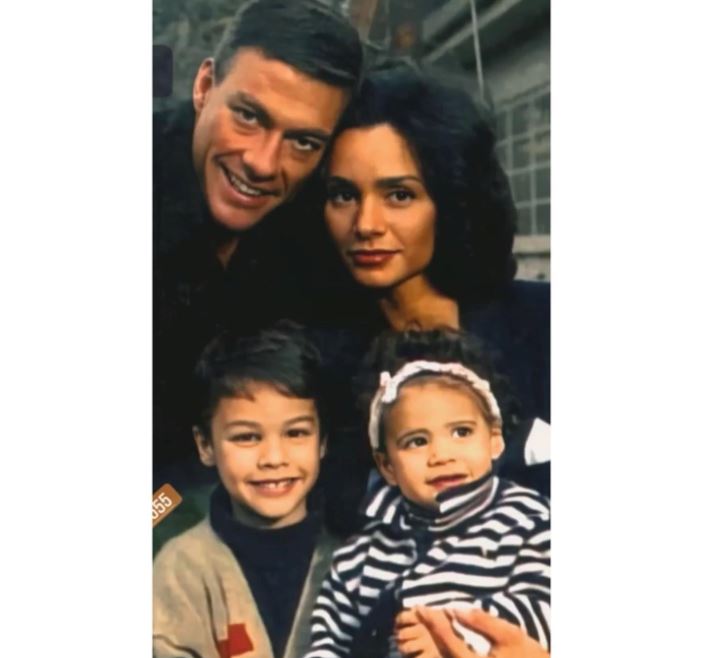 After the divorce, Van Damme married another woman while Portugues remained single.
The former husband and wife again reunited after 7 years and married for the second time in 1999.
Have they split again?
Gladys Portugues and Jean-Claude Van Damme reportedly split for the second time in March 2015.
The fitness model filed for divorce after some days in Los Angeles, citing irreconcilable differences. However, the couple worked out to mend their relationship and have reconciled.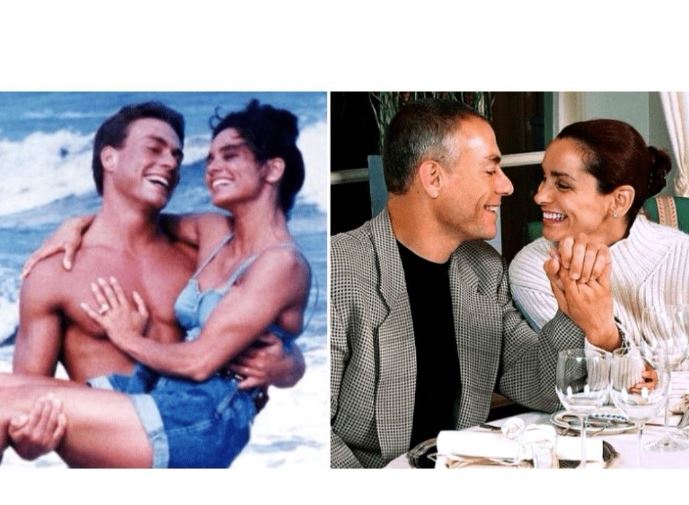 The Expendables 2 star said that the things between the couple is back on track and aren't divorcing.
'The JCVD family is still strong. The kids are strong, the wife is strong. There's so much divorce around the world and it's very bad for the children. Divorcing before is not funny for the children, the people and parents… and even for the country. If people can stick together like in the old time it will make America strong.'
Gladys even sought spousal support from the actor.
As of 2022, the couple has a strong bond and there is no rumor of their split.
Where are her children?
Gladys Portugues and Jean-Claude Van Damme's both children have followed their parents' footsteps and are involved in the TV industry.
Her first son Kristopher van Varenberg popular as Kris Van Damme is a Belgian-American actor born on May 20, 1987, in Los Angeles County, California, USA.
Kris has appeared in several movies like Universal Soldier, The Quest, Derailed, Full Love, etc.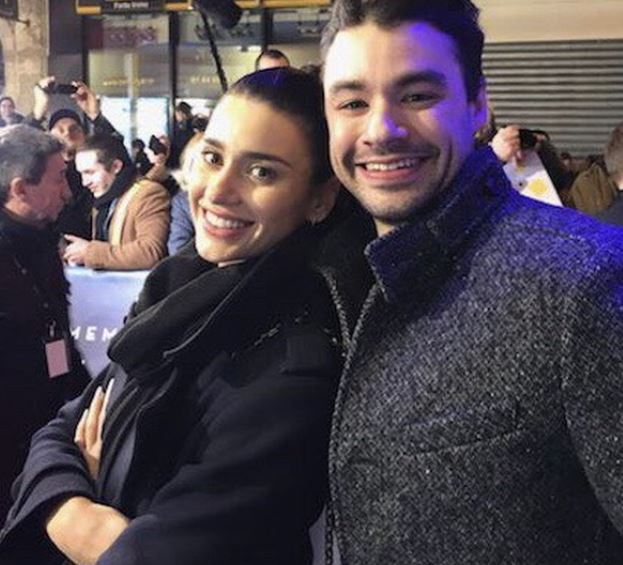 Gladys' daughter Bianca Bree is an actress born on 17 October 1990
She has starred in several movies including Welcome to the Jungle, Assassination Games, 6 Bullets, The Shepherd: Border Patrol, U.F.O., etc.
Details on Jean-Claude Van Damme
Jean-Claude Van Damme is a Belgian actor, martial artist, filmmaker, and fight choreographer. He was born on 18 October 1960 (age 61), in Sint-Agatha-Berchem, Brussels-Capital, Belgium.
His parents are Eliana and Eugène Van Varenberg. Jean's mother is Flemish while his father Eugene is from Brussels and worked as an accountant and florist.
Van Damme has a sister named Veronique Van Varenberg.
He learned karate and kickboxing at a very young age and also competed in various tournaments. He went to the USA in 1982 to start his TV career.
The Expendables star became friends with martial arts film star Chuck Norris and also worked as a bouncer at Woody's Wharf, which was owned by Chuck.
He has portrayed in the movies like Kickboxer, Double Impact, Street Fighter, The Expendables 2, The Last Mercenary, etc.
Her Husband Van Damme Married 5 Times
The Timecop actor has married 5 times to 4 women including twice with Gladys Portugues. He married his first wife Maria Rodriguez in 1980 but split after less than 4 years in 1984.
He then wedded his second wife Cynthia Derderian in 1985. They separated after a year.
After the divorce, he married Gladys in 1987 with whom he became the father of two kids. They divorced after he started having affair with actress Darcy LaPier.
The martial artist married Darcy in 1994 but divorced after three years. They together have a son Nicholas van Varenberg born on October 10, 1995.
He again reconciled with his former wife Gladys and married her in 1999.
Gladys Portugues' Career, Source of Income, and Net worth
The former bodybuilder turned model and actress has amassed a net worth of $5 Million from various sources of Income.
She initially competed in bodybuilding and was twice ranked in the top 10 of Ms. Olympia. She must have earned well through the competitions.
Besides, she has starred in the movies Pumping Iron II: The Women, The Morning After, and It's Alive III: Island of the Alive. Moreover, she also appeared on the reality TV series Behind Closed Doors.
Portugues' current involvement and profession is quite unclear. She must have started a business venture and could be earning her living from it.
Her husband Jean-Claude is worth more than $30 Million which he earned from movies. He charges around $5 Million for appearing in a lead role in the movies.
Jean has also starred in some high-grossing movies including The Expendable 2 which grossed $315 Million at the box office. He had a voice role in Kung Fu Panda 2 which grossed $665.7 million.
| | |
| --- | --- |
| Movies | Earnings |
| The Hard Corps | $3 Million |
| Hard Target | $3.5 Million |
| Timecop | $5 Million |
| Sudden Death | $5 Million |
| Street Fighter | $8 Million |
Movie Earnings
Previously, the actor owned a mansion in Marina Del Rey, California which he sold to rapper Ice Cube for $7.25 million in 2016. He had bought it for $6 million in 2012.
Instagram
Gladys is quite popular on Instagram where she goes by @officialgp57. She has more than 33k followers and mostly posts her personal photos with her husband and children as well as her bodybuilding photos.
You Might Like: Dawni Sahanovitch- Meet Devon Sawa's Wife (Interior Designer/ Producer)