Chef Duskie Estes Biography- Wikipedia, Family, Husband, Net worth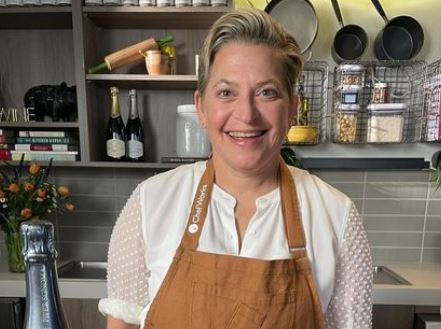 Duskie Estes is an American chef and restaurant businesswoman who serves as the Executive Director at Farm to Pantry. She gained recognition after competing in seasons 3 and 5 of The Next Iron Chef on Food Network.
Estes has added more fame to her name as a judge on Food Network's Guy's Grocery Games alongside Aarti Sequeira, Aida Mollenkamp, Madison Cowan, etc. She currently operates Zazu Kitchen + Farm, Black Pig Meat Co. and MacBryde Farm with her husband.
Wiki, Age, and Family
Born as Duskie Lynn Estes on August 4, 1968, the cooking show judge is 53 years old as of 2022. She was born in San Diego, California, United States and holds an American nationality.
Her father was a scientist and her parents divorced when she was very young.
She attended Brown University from 1986 to 1990 and graduated with Bachelor's degree in American history. Further, she took cooking classes at California Culinary Academy.
Career as a Chef
Estes was interested in cooking since the age of 5. After her graduation, she initially worked at Baywolf in Oakland, California, the Palace Kitchen in Seattle, Al Forno in Rhode Island, and Dahlia Lounge. While working in Palace Kitcher, she was voted City Search's Seattle Best Chef in 2000. During that time, she even co-authored Tom Douglas's Seattle Kitchen.
Duskie co-founded Zazu kitchen + farm | black pig meat co. restaurant in Sonoma County in 2001. She has been serving as the CEO and Chef since its opening. She also has a farm with around 100 animals.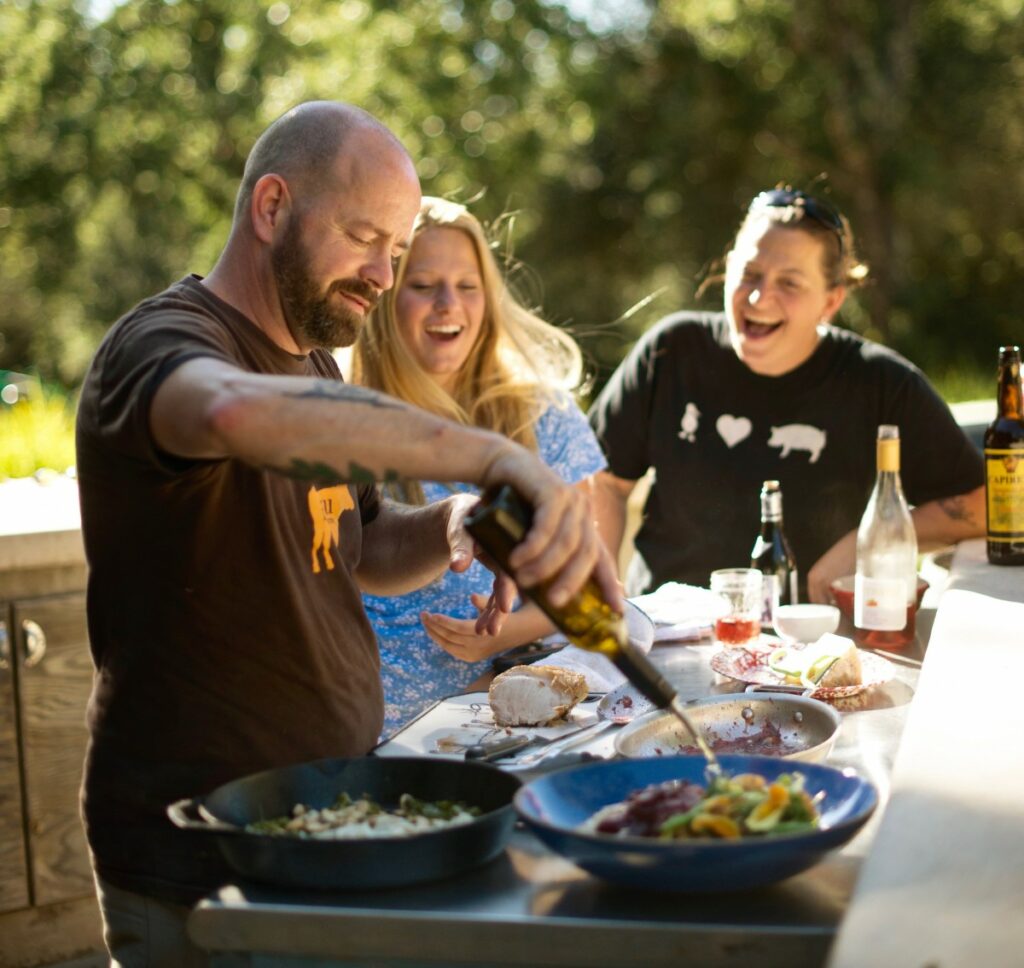 She has also competed in seasons 3 and 5 of Food Network's The Next Iron Chef. She now is a judge on Food Network's Guy's Grocery Games hosted by Aida Mollenkamp.
Who is Duskie Estes' Husband?
The American chef is married to a fellow chef and salumi John Stewart. They first met each other while working at Etta's Seafood and has together worked as a chef at Palace Kitchen and Tom Douglas' restaurants in Seattle.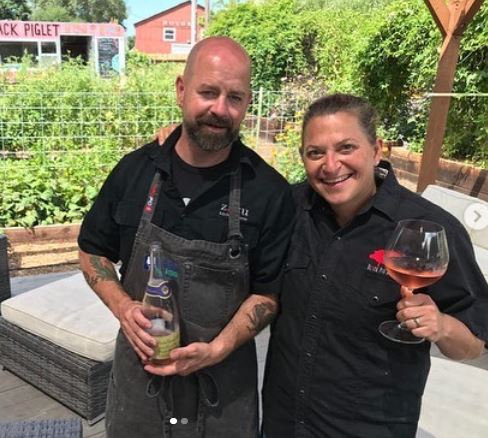 The couple moved to Sonoma County where they founded a restaurant named Zazu Kitchen + Farm, Black Pig Meat Co.
Duskie's spouse John Stewart was born in Mt. Kisco, New York. His family owned a catering company that was founded by his great grandfather. He studied at the University of Colorado at Boulder and further trained in salumi at the University of Iowa Meat Lab.
Children
The pair has two children; both daughters named Brydie and Mackenzie. Their elder child, who is a swimmer at St. Olaf College, was born in 2001 while the younger was born in 2022. Their farm named MacBryde Farm was named after their daughters.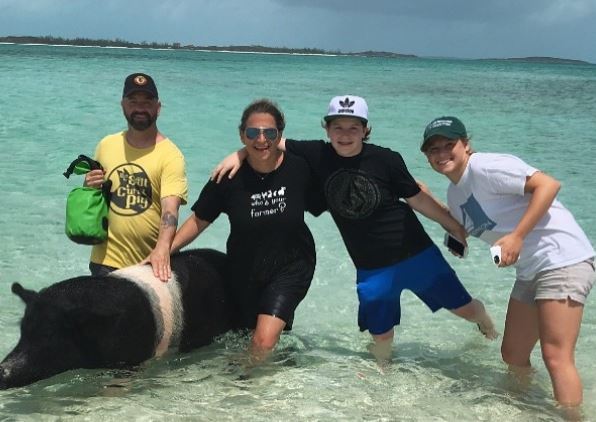 Duskie Estes Net worth and Earnings
Estes has had a very successful cooking career having worked for several popular restaurants as a chef. As an expert on what she does, she reportedly earned a huge salary while working in restaurants.
She now owns her own restaurant with her husband which is getting a good response from customers. Besides, she also has an animal farm with more than 100 animals.
Moreover, she also appears on cooking shows as a judge. She makes additional income from her TV career.
Duskie Estes' net worth in 2022 is reported to be in the millions.