Carolin Musiala- Meet the Mother of Jamal Musiala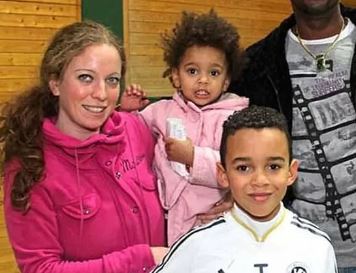 Carolin Musiala is the mother of German footballer Jamal Musiala. She is married to a Nigerian husband Daniel Richard.
Her son Jamal plays for Bundesliga club Bayern Munich and the Germany national team as an attacking midfielder, left winger, or central midfielder.
She is a German citizen born in Stuttgart, Germany with Polish roots as her ancestors were from Poland. Her last name "Musiala" is Polish. More precisely: it is not written "Musiala", but "Musiała" -l-, it has a cross-section and therefore becomes like the -w- in English. It is pronounced, in German as "musiaua".
She recently came into the limelight after her son Jamal made his professional debut with Bayern Munich at a very young age.
Who is Jamal Musiala's Father?
Carolin Musiala is married to Daniel Richard, who is Jamal Musiala's father. Daniel is a Nigerian of Nigerian descent. He belongs to the Yoruba community.
Carolina met Daniel in Germany who had migrated there and they got married in the early 2000s.
She has three children, 2 sons and a daughter- Jamal being the oldest son. The other two children are named Jerrell Musiala and Latisha Musiala.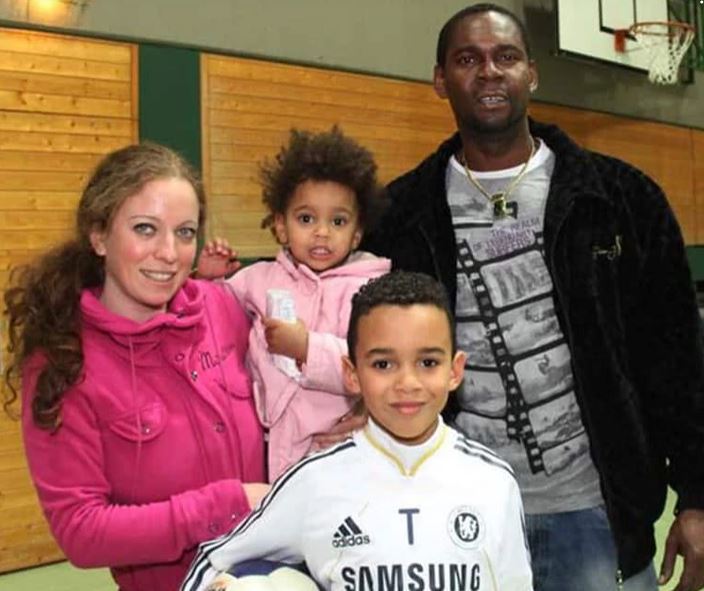 The couple lived for some time in Stuttgart after the marriage and then moved to Fulda so that Carolin could pursue her education dreams.
The couple then relocated to Southampton, England in 2010.
Carolin Musiala's Footballer Son Jamal
She came into the limelight as the mother of Jamal Musiala who is a professional footballer and a rising talent. He is believed to be one of the top players in the future.
Jamal currently plays for Bundesliga club Bayern Munich and the Germany national team.
He was born on 26 February 2003 (age 19), in Stuttgart, Germany. His parents are Carolin Musiala and Daniel Richard.
He has two siblings, a brother named Jerrell Musiala and a sister named Latisha Musiala. He comes from a mix of Nigerian and Polish descent.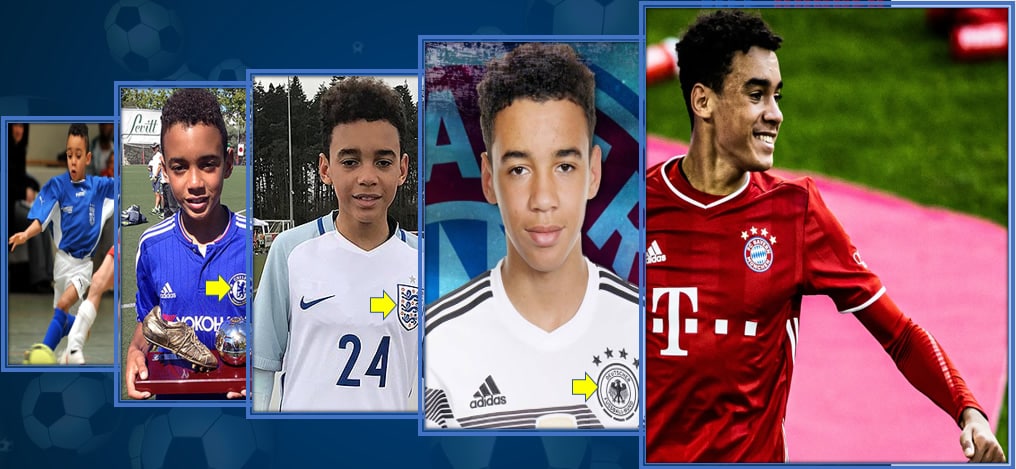 Jamal first trained football at TSV Lehnerz in Germany from 2008 to 2010 and relocated to Southhampton in England in 2010.
He studied at the Corpus Christi School in New Malden and Whitgift School in Croydon. After moving to England, he joined the academy of Chelsea in 2011.
In 2019, he returned to Germany and joined th youth team of Bayern Munich. He was promoted to the Bayern Munich II in 2020.
Jamal then made his senior team debut in Bundesliga in June 2020 and became the youngest player for the club to represent in Bundesliga at 17 years and 115 days.
Musiala was eligible to play for Germany, England, and Nigeria internationally, and even represented England and Germany at the youth level.
However, in February 2021, he announced that he would represent Germany. He made his senior team debut at the 2022 FIFA World Cup qualifiers and was also included in the squad for the UEFA Euro 2020.
Recommended: Wahida Djebbara-Unknown Facts of Karim Benzema's Mother
How much is Jamal Musiala's Salary?
Jamal has signed a five years contract with Bayern and will earn a weekly wage of €96,154. His annual salary is reported to be €5 Million.
His net worth in 2022 is estimated to be about $3 Million.
At 19, he is already a star player and is expected to earn huge money in the near future.
Jamal Musiala Other Facts
Jamal is one of the most followed teenagers on Instagram with 1.1 Million on his account @jamalmusiala10
He has a tall height of 1.84 m (6 ft 0 in).
Jamal is the youngest goalscorer of both English and German nationalities in the Champions League.
He is also the youngest German player to feature in a major tournament at age 18 years and 117 days.
You Might Like: Magda de Faria Casemiro, Mother of Brazilian Footballer Casemiro