Canadian actor cum stuntman Andre Tricoteux garnered wide fame for his portrayal of Colossus in Deadpool and as Orc War Captain in Warcraft. Since 2011, the actor turned professional has done stunt performances in various television and films like Once Upon a Time, Seventh Son, and See No Evil 2. 
Where Was Andre Tricoteux Born? How Tall Is He?
Andre Tricoteux was born in Yellowknife, Northwest Territories, Canada. His exact date of birth is yet to be disclosed. However, some sources have claimed that he was born in 1961.
The stuntman stands tall at the height of 6 feet 11 inches (2.1 m) and is 59 years old as of writing this article. He holds Canadian citizenship and is a former professional wrestler.
Net Worth Is In Million – Television & Movies Credits
The 59-year-old actor cum stuntman holds an estimated net worth of $1.1 million as of October 2021. All of his sources of wealth come from his acting and stunt work.
According to the website erieri.com, the average salary range for actors in Canada is between $70,239 and $122,466 per annum. So he might be earning in a similar range.
Tricoteux gained recognition for his portrayal of Colossus in Deadpool (box office $782.6 million and budget $58 million) and Orc War Captain in Warcraft (grossed $439 million and budget $160 million).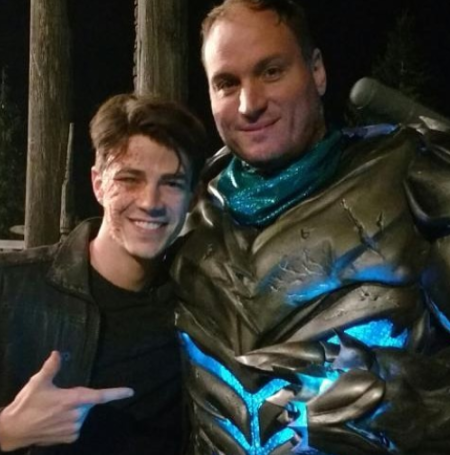 In 2011, the actor first appeared as Issac in the TV film To the Mat. The following year, he appeared in the television show True Justice and film The Movie Out Here.
Some of his early TV and movies credits include Health Nutz, Arctic Air, Continuum, Ice Soldiers, and Bad City. He acted and did stunt work in the ABC drama series Once Upon a Time in 2013.
Warcraft actor played the supporting role of Cheif in The CW crime drama series iZombie from 2015 until 2017. Likewise, he was cast as Savitar in The CW drama series The Flash from 2016 to 2017.
Andre has also done stunt performances in various TV and films such as Legends of Tomorrow, See No Evil 2, and Seventh Son. Currently, he plays Icy Bob in season two of the thriller series Snowpiercer.
Besides his acting and stunt, he is a former professional wrestler as well. He was an IWA World Heavyweight Champion and three times IWA World Tag Team Champion.
Read More; American Actor-Singer Lulu Antariksa Biography; Who Is Her Boyfriend?
Is He Married? Who Is His Wife?
Deadpool stuntman Tricoteux appears to be a married man. He is married to an artist Marta Rozadarta Tricoteux.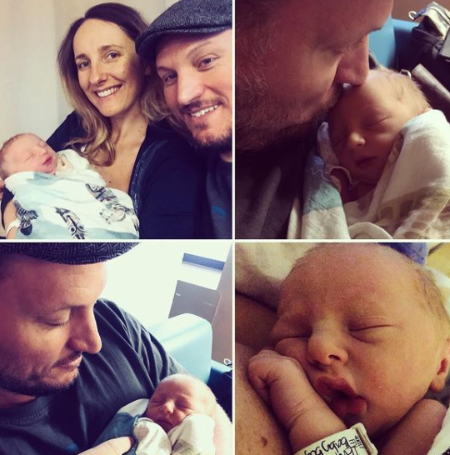 In 2017, the couple became parents of their first and only child, Nolan Zigmunt Tricoteux.
On November 24, 2018, the stuntman shared his happiness, revealing that his son turned one on his Instagram @andretricoteux. He mostly posts about his upcoming projects and promotes his work on his social media.