7 Facts About Tokyo Toni: Mother of Blac Chyna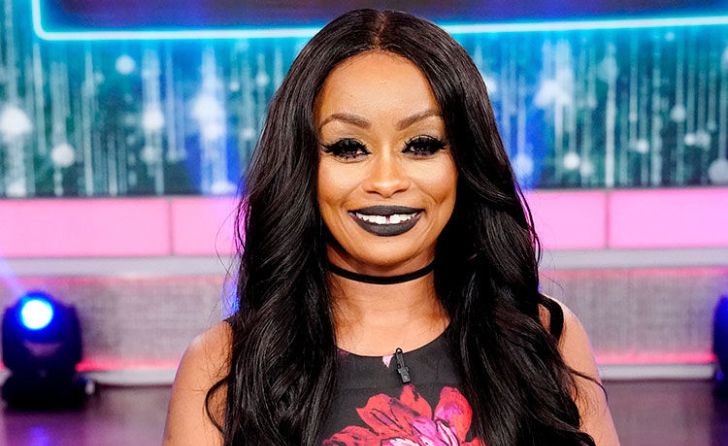 Shalana Jones-Hunter, known famously as Tokyo Toni, is an American TV personality. She is the mother of model/entrepreneur Blac Chyna. As popular as her daughter would go on to be, Tokyo Toni is no stranger to the spotlight and garnering controversy.
These are seven facts about Tokyo Toni:
7. She is the mother of Blac Chyna
Shalana is the mother of model and entrepreneur Blac Chyna. Born of Shalana's relationship with Eric Holland, Blac Chyna was born Angela Renée White on May 11, 1988.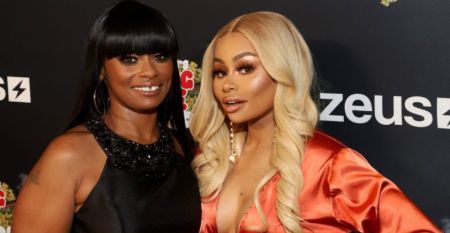 Blac Chyna started out as a stripper, hitting the joints around the Maryland area before finding a gig as a model. Capitalizing on her success, she transitioned to entrepreneurship and became a household name for her relationships with rapper Tyga and TV personality Rob Kardashian.
6. Her Ex-Husband and Blac Chyna's Father is a Felon
Shalana's ex-husband, and the man with whom she would go on to have a child who grew up to be Blac Chyna, Eric Holland, is a notorious felon.
The 53-year-old is known around Maryland as a notorious felon with a laundry list of offenses including assault and battery, grand larceny, resisting arrest, and vehicular offenses.
Eric is also a philanderer who has fathered numerous children besides Blac Chyna with multiple women. It is believed that Blac Chyna has at least two half-brothers and nine half-sisters.
5. Ex-Husband, Marcellus Hunter, filed a Restraining Order Against Her 
As notorious as her ex-husband Eric Holland is for his criminal offenses, Tokyo Toni has not been exempt from crimes: she has her own criminal history.
Most famously, Shalana was hit with a restraining order by her on-again-off-again husband, Marcellus Hunter, in July 2013. The order was filed when Shalana allegedly threatened physical violence against Hunter. News broke of the restraining order in March 2016 when Hunter said in a statement with Radar Online,
"Shalana is violent when angry. She often tries to start a physical altercation. I have hundreds of texts [threatening] bodily harm, threats to come to my job, and get me fired. Threats to 'crack my head open' if I return to my home. Threats to leave me in a landfill. I want the threats to stop. I want her out of my home…She has already cut up my clothes!"

http://radaronline.com/celebrity-news/blac-chyna-mom-tokyo-toni-death-threats/
Shalana has had a rocky marriage with Marcellus, tying the knot for the first time in 2012 and divorcing in 2017.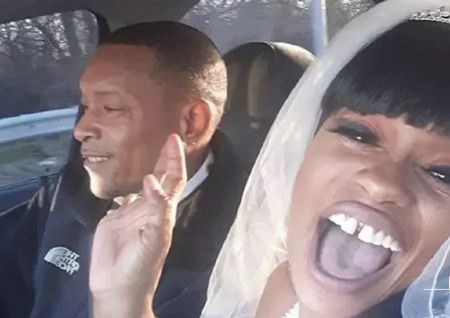 They got re-married on Valentine's Day 2020 and seem to have overcome their differences.
4. Star of her Reality Dating Show, Tokyo Toni's Finding Love ASAP!
Tokyo Toni is the star of her own reality dating show, Tokyo Toni's Finding Love ASAP!
The show, which premiered on The Zeus Network on November 10, 2019, chronicled her quest to find a new man. The unscripted reality dating show featured 15 men who aimed to win the affections of Tokyo Toni and had appearances from her daughter.
3. CEO of On My Grind Entertainment and Promotions
Like her daughter, Tokyo Toni is also an entrepreneur who works as the Chief Executive Officer of the Largo, Maryland-based Public Relations firm, On My Grind Entertainment and Promotions.
According to its official website, the firm aims to  "work hard, entertain our friends, and just plain have fun."
Tokyo Toni has also worked as an on-air personality at a radio station and had jobs at talent agencies. She also served for the US Army.
2. Feud with the Kardashians 
From her daughter's acrimonious relationship with the Kardashians to her own, Tokyo Toni has been candid in her opinions about the Kardashian-Jenner clan.
She pulled no punches when alluding to the Kardashian-Jenner sisters in an expletive-filled rant on Instagram, wherein she called them, among other things, "reality h**s".
"This is funny!! However!! Her train would be so long they assess would be in the Michigan triangle holding it and miss the wedding!! That's how far back they will be!! " Shots fired" oh well!! It's social media!! And all these reality hoes are " Boxed or botched". Bonus – You not even going to be invited! I didn't see the invitation! Ps' To all her fake ass friends!! " Oh bitch I see you and NO bitch will ever plan my daughter's wedding but "Me" or her! #ps or her bestie – Whoeva that is? PS -,they are Armenian so no blonde hair blue eyes over here wheneva they do have a kid!! Let's get it poppin' now!! Lol!! Okay wheneva y'all ready but get the point."

http://hollywoodlife.com/2016/04/06/blac-chynas-mom-calls-kardashians-reality-hoes-instagram/
1. Was Supportive of Her Daughter's Relationship with Rob Kardashian
Despite her hatred of the Kardashians and their ilk, Tokyo Toni spoke highly of the man her daughter, Blac Chyna, was dating, Rob Kardashian.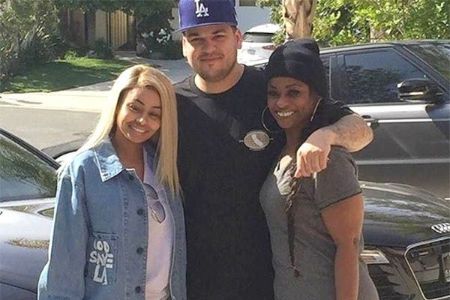 On her official Facebook page, she talked about Rob as an upstanding individual and wanting for him to be his son-in-law.
This guy is fire!! He treats Chyna like a Freaking Queen on a Throne. I really do enjoy his presence and humor!

https://www.facebook.com/photo.php?fbid=1311910065492066&set=a.200371849979232&type=3
Blac Chyna and Rob Kardashian dated from 2016 to 2017 and had a daughter together: Dream Renée Kardashian, born in November 2016.