Nikki Baker is a famous American YouTube personality, who grabbed huge attention for posting prank, style, and video vlog along with her former partner, John Dahl. During their relationship, they created NikkiandJohnVLOG in 2010. Now, after breaking up with his former boyfriend, she currently uploads videos on Your Favorite Nikki (YouTube channel).
Short Wiki-Biography
Nikki was born on 6th June 1988, under the birth sign of Gemini. The 31 years old YouTube personality was born in Minneapolis, MN, the United States of America.
Nikki is of American nationality, whereas her ethnicity is mixed, as she belongs to Swedish, German, Polish, English, Irish, and Norwegian descent.
Her Professional Career
Nikki and his former partner, John, who were high-school sweethearts, first posted a video on YouTube channel. Then 20 years old, Nikki drank an entire bottle of hot sauce so that her then-boyfriend would take her out for dinner.
Right after their video went viral, they started pranking each other and uploaded videos on their channel.
The 5 feet 5 inches tall Nikki pranked his then partner by smashing his Xbox, superglued him to the toilet seat, shaving half of his head, and so on. Pranking back, John has smashed her laptop, put itching power on her lotion, and even dyed her hair purple.
To share interesting challenges, travel accounts, and family history, they created a vlogging channel, NikkiandJohnVLOG.
Likewise, Nikki also then created another YouTube channel, her personal YouTube channel, Your Favorite Nikki, in February 2011, to posts comedy sketches, make-up tutorials, VLOGs, and story-time videos.
Besides their main channel, Pranksters in Love, John also have four more channels, one for their pets, and three for his gaming, cooking, and fishing.
Nikki is also an actor and has three acting credits under her name.
Nikki And John Are No Longer Together
The 31 years old YouTube personality is currently single, as of now, after a tragic break-up with former partner, John. She is not involved in any kind of relationship after separation.
While her former partner, John, has already moved on with another woman, Nikki is now separating her time for raising their child as a single mother and investing time on her YouTube channel.
On one of the videos, Nikki claimed that she is too young to find her Mr. Perfect.
Nikki and John, who first met during high school days in Minnesota, moved to California together. As per sources, they started dating in 2008. Sources like Who's Dated Who claimed that they got engaged after two years of dating.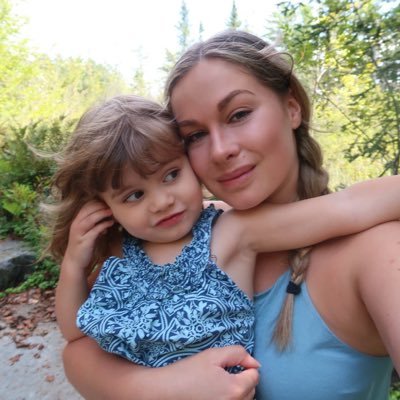 The former partner shares a child, daughter Iris together. She was born in 2014.
Till the date, both Nikki and John have not revealed the reason behind their separation.
Nikki Baker's Net Worth In 2020
Being a famous YouTube personality, Nikki Baker has collected $1 million net worth, as of 2020. His net worth, a couple of years ago, was between $800 thousand to $900 thousand.
The Wally Got Wasted' star's YouTube channel and acting profession are the main source of income. She makes around $50 thousand for appearing in the movie.