7 Facts About Jasmin Walia: Star of "The Only Way Is Essex" and Artist Behind Hit British-Punjabi Singles "Dum Dee Dee Dum" and "Bom Diggy"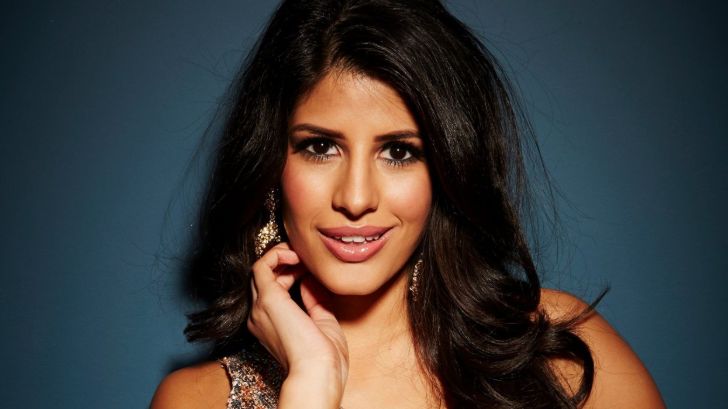 Jasmin Walia is an English-Indian singer-songwriter, TV personality, actress, and entrepreneur. She started out as a contestant in the British faux-reality TV show, The Only Way Is Essex. She was also a contestant in the British singing talent reality show, The X-Factor, albeit without much success.
Catapulting off of her success, she became a chart-topping artist, a businesswoman, and an actress.
These are seven facts about Jasmin Walia:
7. Singer-Songwriter of Songs "Dum Dee Dee Dum" and "Bom Diggy"
Out of all her accomplishments in the world of showbiz. perhaps nothing has helped her gain more recognition than her standing as a chart-topping singer-songwriter.
Her single "Dum Dee Dee Dum" mixing elements of her English upbringing with her Punjabi heritage, topped charts in Indian music charts.
She found further success with another English-Punjabi single, "Bon Diggy", featuring the British-Pakistani singer-songwriter, Zack Knight.
6. A contestant in The Only Way Is Essex, The X Factor, Desi Rascals, and Dinner Date
Walia came into the limelight with her appearances in British reality TV shows. Her first on-screen appearance was a contestant in the British reality TV show, The Only Way Is Essex. She joined the cast in the show's seventh season, back in September 2012. She was a contestant until season 14.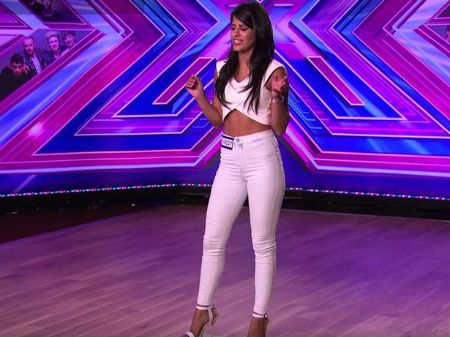 Walia also auditioned for the eleventh season of the British singing reality TV show, The X Factor UK in September 2014, but was rejected by all four judges.
Walia also appeared in another British reality TV show, Desi Rascals, created by the producer of The Only Way Is Essex. Based around the lives of Asian immigrants in London, Walia appeared alongside her then-boyfriend, Ross Worswick.
5. Owns her own Fashion Line, Pop by Jasmin
Capitalizing on her burgeoning popularity as a TV personality and musician, Walia ventured into entrepreneurship with her own fashion brand, Pop by Jasmin. The line features luxury and streetwear as well as beauty accessories. The products are sold by the online vendor Depop.
As of November 2017, Walia is also part of the Women of the Future initiative, Women of the Future Ambassadors Programme, which "provides students with mentors and role models, thus strengthening the pipeline of talent among Britain's younger women."
4. She is a huge Influencer on Instagram
Jasmin Walia was an online celebrity before being online celebrity was cool.
She has been on YouTube since December 10, 2010. The channel started as a platform to help with her musical career but has since branched to include vlogs. To date, she has 418k subscribers.
She is also an influencer on Instagram and has over 509k followers to date. She uses the platform to spare fans a glimpse into her personal life, but also as a device to promote her beauty line and professional career.
3. Jasmin Walia: Her Age and Height
Jasmin Walia was born on May 23, 1992, in Chigwell, Essex, England. She just turned 28. The British-Indian celebrity stands at 5 feet 4 inches (1.63 meters).
2. TV Appearances in British Television Shows
Besides her numerous appearances as a contestant in British reality TV shows, Jasmin has also been part of serialized TV series.
She played Jessica Farquer in a 2005 episode of Casualty; Aisha Khatri in 2009 in the crime-drama series, The Bill; and Sunita Desai in an episode of the medical drama, Doctors, in 2010.
1. Estimated Net Worth of $1.5 Million
As of May 2020, Jasmin Walia has an estimated net worth of $1.5 million. One of the biggest British-Indian talents in the world, she was named "2014's sexiest Asian in the UK" by Eastern Eye magazine.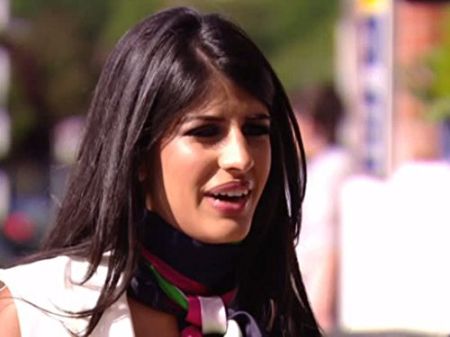 Walia is most known for her reality show appearances in The Only Way Is Essex, The X Factor, Desi Rascals, and Dinner Date.
She also has multiple chart-topping singles like "Dum Dee Dee Dum" and "Bom Diggy" to her name.
After finding success as a celebrity, she turned her attention to entrepreneurship and established her own fashion line, "Pop by Jasmin".