Dwayne "The Rock" Johnson is Married to Lauren Hashian – 7 Facts You Should Know About Her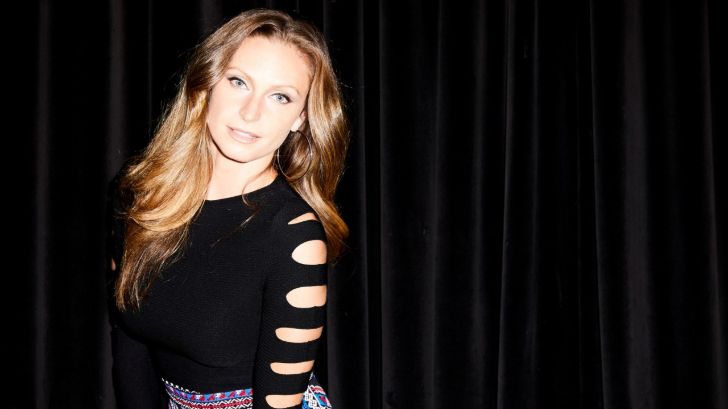 Lauren Hashian is the wife of former-professional-wrestler-turned Hollywood-titan, Dwayne "The Rock" Johnson. She is also the mother of their two daughters.
These are seven facts about Lauren Hashian:
7. Married to Dwayne "The Rock" Johnson
Hashian is perhaps most famous for being the significant other of Dwayne "The Rock" Johnson. Dwayne was a former professional wrestler who, under the ring name "The Rock", ascended to the top of WWE (World Wrestling Entertainment), before becoming the most successful Hollywood actor in the world.
They got married on August 18, 2019, in a Hawaiian wedding, after dating since 2006.
6. Mother of Two Daughters
Hashian is a mother of two daughters with her partner, Dwayne Johnson.
On December 16, 2015, Hashian became a mother for the first time with the arrival of their daughter, Jasmine Lia Johnson. 
Their second daughter, Tiana Gia Johnson, was born on April 17, 2018.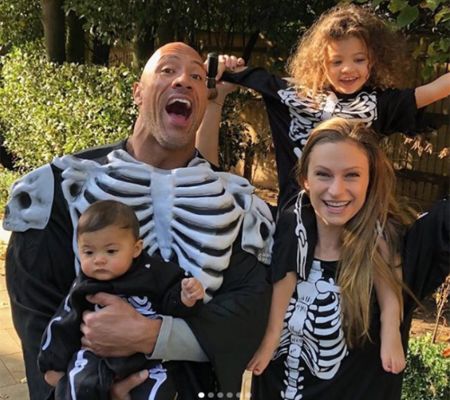 Additionally, Hashian is also a stepmother to Johnson's oldest daughter, Simone Garcia Johnson, (born on August 14, 2001), with ex-wife Dany Garcia. 
5. Dwayne was Hesitant to Marry Hashian
Dwayne had been in a relationship (and very much in love) with Lauren for more than a decade before finally tying the knot in 2019. Dwayne had known Lauren was the one, but was hesitant to get married because of his marriage and subsequent divorce with his first wife, Dany Garcia.
In an interview with WSJ Magazine, Dwayne admitted: 
"My divorce did a number on me. I wasn't fearful of getting married again, there was just some hesitancy. But Lauren was incredibly patient: 'I love you, you love me, we have this amazing life together – no presh.' "

WSJ Magazine
4. What is Lauren Hashian's Age, and Her Height?
Lauren Hashian was born on September 8, 1984. As of May 2020, she is 35 years old, 13 years younger than her 48-year-old husband, Dwayne Johnson.
The native of Lynnfield, Massachusetts is also 5 feet 8 inches (1.73 meters) tall.
3. Daughter of 'Boston' Drummer, Sib Hashian
Lauren Hashian has been surrounded by talent all her life. She is the daughter of Sib Hashian, the legendary drummer of the American rock band, Boston. The band is one of the most successful bands in history, selling over 75 million records worldwide.
Lauren was one of three children born of Hashian's marriage to Suzanne Jipp; she has a brother, Adam Hashian and a sister, Aja Hashian.
2. She was a Contestant in the Reality TV Show, R U the Girl
Lauren also has TV personality in her résumé. She was a contestant in the July 27, 2005 pilot episode of the reality TV show, R U the Girl.
The series was based around the remaining members of the all-girl R & B trio, TLC,  Tionne "T-Boz" Watkins, and Rozonda "Chilli" Thomas auditioning for a third member to replace their bandmate, Lisa "Left Eye" Lopes, who died in a car accident on April 25, 2002.
Lauren didn't win, but considering where she is now, things certainly worked out for the better.
1. Produces Music with Sister, Aja Hashian 
Lauren is also a singer-songwriter, albeit without an extensive body of work. Music is mostly a passion project for Lauren and she creates music with her sister, Aja Hashian.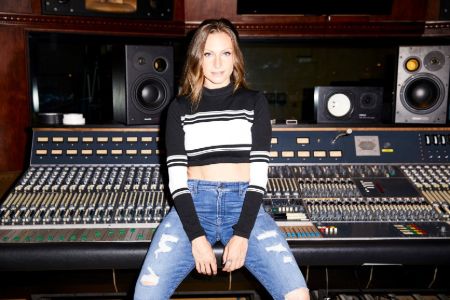 Lauren spoke of her music career during her interview with Coveteur in 2018, saying:
"I haven't put out that much yet—I only have two songs that have been professionally released—[but] I would say there's an R&B undertone to everything, and it goes from pop to hip-hop to trap. Right now we're working on a cool '90s throwback project. Myself and some of my colleagues are going to put out three or four tracks before the end of the year if we can finish them up."

https://coveteur.com/2018/10/22/lauren-hashian-upcoming-90s-r-n-b-influenced-project/