7 Facts About "Brassic" Actress Michelle Keegan: Marriage, Net Worth & Notable Works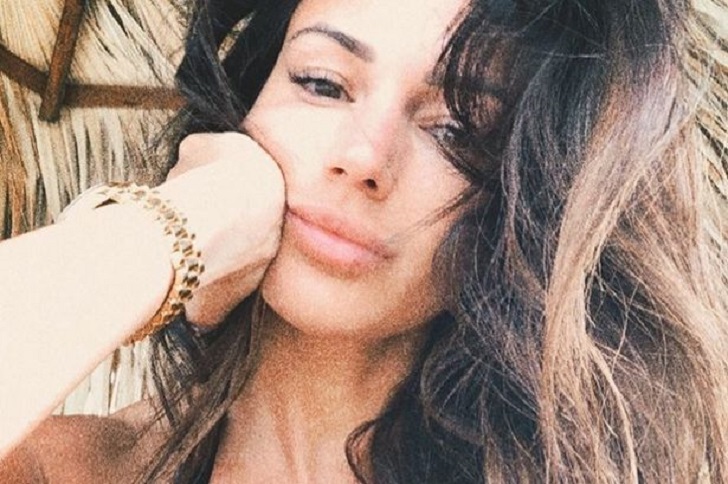 Michelle Keegan is an English actress. As a newcomer, she gained prominence for her long stint in the English soap opera, Coronation Street, starting from 2007. She has since been a major part of English television since then, landing lead roles in such shows as Ordinary Lies, Tina and Bobby, and more recently, Brassic.
These are seven facts about Michelle Keegan:
7. Married since 2015 to Husband, Mark Wright
Keegan has been married since 2015 to footballer-turned-TV-personality, Mark Wright. They tied the knot on May 24, 2015. They had been dating since December 2012. Wright proposed to Keegan on September 9, 2013, on their vacation in Dubai.
Before Wright, Keegan had been engaged to singer-songwriter, Max George — famous as part of the English boy-band, The Wanted. They started going out in December 2010 and George proposed to her in July 2011. Their engagement fell through the following year.
6. What is Michelle Keegan's Age? What is her Height?
Michelle Keegan was born Michelle Elizabeth Keegan on June 3, 1987. She is 32 years old as of May 2020. She is 5 foot 4 inches (1.63 meters) tall.
Born in Stockport, Greater Manchester, England, to father Michael Keegan and mother Jackie Turner, Michelle studied at St. Patrick's RC High School and upon her graduation, joined the Manchester School of Acting.
5. Stars in the Sky One Comedy-Drama Series, Brassic
Most recently, Keegan stars as Erin Croft in the Sky One comedy-drama series, Brassic. The series premiered August 22, 2019, and recently aired its second season on May 7, 2020.
The show centers around a group of five friends in the fictional town of Hawley as they turn to a life of crime to keep their pockets filled.
The show has since been renewed for a third season owing to its popularity among fans and critics.
4. Breakthrough Role in Coronation Street
Keegan had exactly one role before she landed the role of Tina McIntyre in the long-running English soap opera, Coronation Street. She beat out a field of over 800 hopefuls to land the part.
Her first appearance came in the January 7, 2008-episode and she went on to become a major part of the storyline arc. By her last appearance in the June 2, 2014-episode, she had been in 861 episodes.
She also had a cameo appearance in the spin-off movie, Coronation Street: Out of Africa.
3. Starred as Tracy Shawcross in BBC One Drama, Ordinary Lies
After her long stint in Coronation Street, Keegan landed another high-profile role in the first season of the BBC One drama series, Ordinary Lies.
She starred as Tracy Shawcross, a receptionist who becomes embroiled in drug trafficking.
The first season premiered on March 17, 2015, on BBC One.
2. Starred in ITV Biographical Drama Miniseries, Tina and Bobby
Another of Keegan's acclaimed roles came in the ITV biographical drama, Tina and Bobby. The drama miniseries is based on the life of football icon, Bobby Moore, and his relationship with his wife, Tina Dean.
Keegan landed the role of Tina Dean and starred opposite Lorne MacFadyen as the footballer.
The three-part miniseries premiered on January 13, 2017.
1. Has a Net Worth of $3.3 Million
Based on the reportings of various sources, Michelle Keegan has a net worth of approximately $3.3 million, as of May 2020. The 32-year-old English actress was destined for success, landing a part of the long-running English soap opera, Coronation Street, mere months into her on-screen debut.
She has gone on to find prominence as a leading lady in English television shows such as Ordinary Lies, Tina and Bobby, and more recently, Brassic.