13 Reasons Why 's Season 4 Will Arrive on 5th June: Cast, Spoilers, Theories, and Lots of Prom!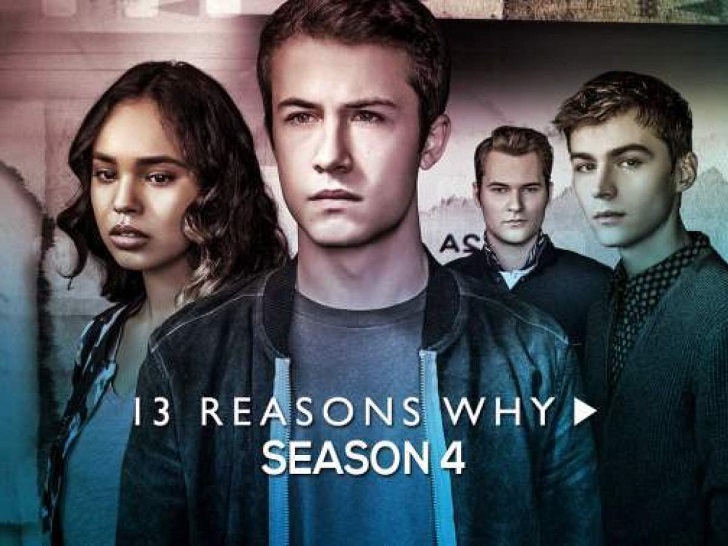 Recently, Netflix announced the release date of the fourth and final season of the beloved teen drama, 13 Reasons Why, and it can't get more emotional than watching the tear-filled table read of the cast members. The fourth season shooting finished in early December and is currently scheduled to premiere on June 5th.
While we might have to wait until the end of May for the official trailer, the ending of season three painted a pretty good picture of what we can expect in the upcoming season. As we all saw, the third series revolved around the mystery killer of Bryce Walker, the football captain and the one who assaulted Hannah Baker and Jessica Davis. Let's walk through the story thus far and what we can expect in the forthcoming season.
13 Reason's Why Season 4: Theories, Spoilers, Trailor, And Cast
At the end of season three, it is revealed that Jessica's ex, Alex Standall, is the one who killed Bryce Walker, albeit alleging Monty de la Cruz as the murderer for the whole season. So far, the central conflicts have been resolved—we know why Hannah committed suicide and found out the real culprit behind Bryce's death.
Nevertheless, Liberty High students tangled tale has yet left us with many unanswered questions that might be explored in the final installment. Let's begin with some theories and spoilers!
Winston Williams revealed that Monty had an alibi at the time of Bryce's death. He could blow the group's cover-up of framing Monty while exposing the actual killer. Well, there's also a possibility that Alex might already have confessed his secret to someone close to the case; his father, Bill Standall, who is a deputy sheriff after all.
The new clip posted by Netflix features the cast of the teen drama with some footage from a school dance; perhaps a heartbreaking flashback of Hannah and Clay dancing at the Winter Formal in between the scene?
Interestingly, the teaser also captured behind-the-scenes footage of cast members along with the production crew, and among them is Justin Prentice, aka Bryce Walker. While it could hint his return in the fourth season, it might just be for flashback scenes or, to our surprise, disclosing his facade death.
Nevertheless, the show's cast: Dylan Minnette, Brandon Flynn, Christian Navarro, Miles Heizer, Devin Druid, Ross Butler, Alisha Boe are all reprising their roles in the season four.
The show's creator Brian Yorkey has broken the tradition of the 13-episode show for the final season. Season four will be the shortest with only ten episodes than the usual thirteen episodes corresponding to the show's title.