Blueface's Net Worth In 2021: His Lifestyle, Assets, Cars, Jewelry, House, And Legal Issues!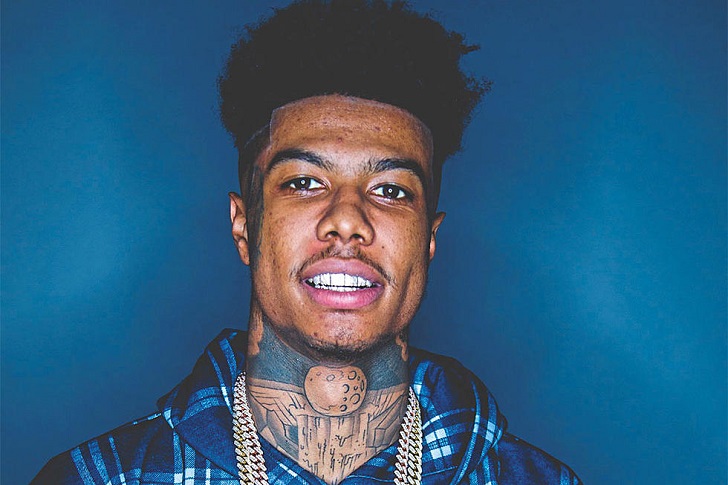 Blueface is an American rapper and a rising hip-hop star, he has only one studio album to his name but has already made himself a well-known star all over the world. He has also worked with some of the biggest names in hip-hop.
The star started out as a rapper in 2017 and has already made himself an established name in the business. He also went viral after the music video for "Respect My Crippin" featured him rapping in an offbeat style.
What Is The Net Worth Of Blueface?
Blueface aka Johnathan Michael Porter's net worth in 2020 is around $4 Million as of May 2020. He made this net worth from a career as a rapper.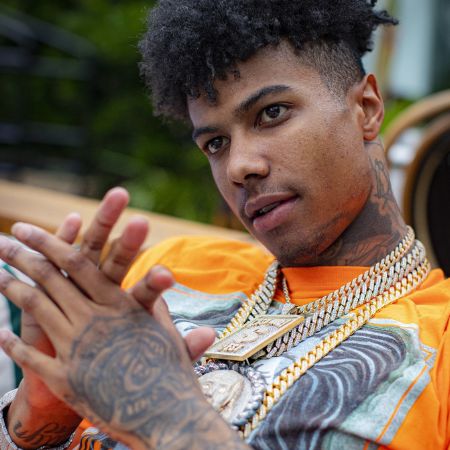 The 23-year-old's earnings come mostly from the sale of his records and various tours he does. His career is relatively short but many sources have claimed he has one of the best potentials in the rap industry.
Expensive Assets: Cars, Jewellery, $40k Rolex
The star rapper has a lot of lavish assets like his diamond-encrusted Rolex costing $40,000 that he has frequently flaunted on his social media and shows.
He also wears designer clothes, even going so far as to buy his son Gucci and other designer clothes. The star also has a Mercedes that he loves to drive around. As a matter of fact, he loves Mercedes so much that he has tattoos of the company.
Porter also wears a lot of gold jewelry that he has frequently showcased on social media platforms. In fact, to prove to his fans that his Mercedes logos were pure gold he posted a story on Instagram in which he showered with the jewelry on.
The musician caused a lot of controversy as he was without clothes and fans took screenshots. He later published the photo of him without clothes as the cover of his album.
Cost Of Attire
He also wears designer clothes including a Burberry hat that costs anywhere from $200 to $400. Similarly, he also wears a button-up whose retail price is around $350. Balenciagas are his go-to shoes that retail for $770 and he also has a jacket costing $590.
The Burberry checks that cost more than $200. He also loves Gucci and wore attire consisting of Gucci apparel that cost more than $2,000. It is also speculated that he is the guy who Drake talks about in his song Sicko Mode.
The one referred to as 'who will do it for a Louis belt'. The speculation arose after Blueface was seen wearing a $600 Gucci belt.
Regarding his underwear wore $13 for 10 pack underwear in the past before switching to Ralph Lauren ones which cost around $40 for a 3-pack.
Paid $50,000 Bail After A Shooting Incident
Porter was attacked by a man while he was at a gas station. He shot at the aggressor's car after he went on a car chase with his Mercedes and the alleged culprit tried to rob him of his possessions.
Shooting at an occupied vehicle is a felony in California and he was charged. He was later released on November 18, 2018, after paying $50,000.
Later on, the cops found a gun in the possession of Blueface and he was arrested for felony gun possession. The firearm was unregistered and loaded at the time of recovery.
He also got into controversy after tossing wads of cash at homeless people on skid row in LA.
House
Porter has a $1.2 Million house in California, the house is a 2-garage home. He showed of his crib posting I am 22-years-old and bought my first home for a million dollars.
Tattoos
Blueface has a lot of tattoos with the most noticeable one being his face tat of Benjamin Franklin. An interesting fact about the tat is that Benjamin Franklin is on the $100 bill aka Blueface.
Similarly, to show his love for Benz, he got the iconic Three-Pointed Star Mercedes-Benz logo on his neck.
Short Biography
Blueface was born Johnathan Michael Porter on January 20, 1997, in Los Angeles, California, U.S. He frequently changed elementary schools and later went to Arleta High School where he played football.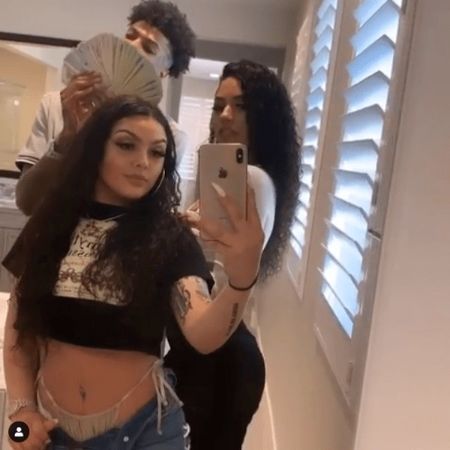 Porter stands 6'4′ (193 cm) tall and was doing well as a footballer, he also said that he would play for Fayetteville State University before leaving college in 2016.
Who Is He Dating?
Blueface is currently dating girlfriend Coi Leray. His partner is also an American rapper known for singles like G.A.N and Pac Girl. As per sources, they started dating in late 2020.
According to TMZ, the pair was spotted getting cozy on a lunch date. They are together since then.
Before dating Coi, he was reported to be in a relationship with Jaidyn Alexis back in 2014. He is the father of a son, whom he calls Little Blue. The real name of his son is Javaughn J. Porter. Jaidyn is Javaughn's mother.