How Much Is FaZe Banks's Net Worth? Controversies And Lawsuits!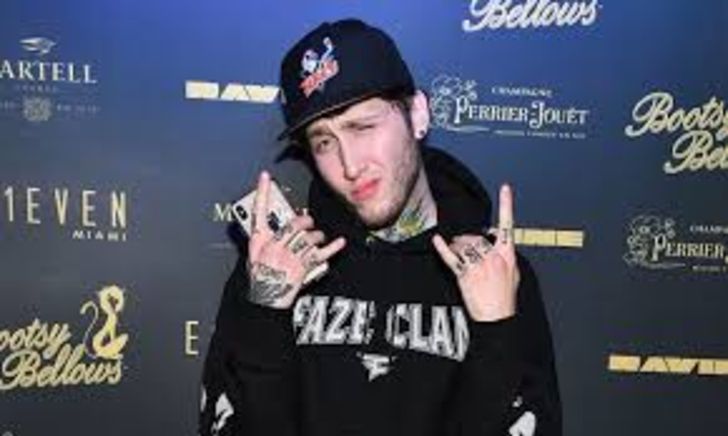 Famous as the chief operating officer of the gaming group FaZe Clan, Ricky Banks aka FaZe Banks is an American YouTuber, vlogger, songwriter, composer, and producer. Just before joining FaZe Clan, he served as the leader of the group, SoaR.
How Much Is YouTuber FaZe Banks's Net Worth?
According to the Celebrity Net Worth, media personality FaZe is worth $13 million in 2020. As of 2021, his worth is reported to be around $13.5 million. There is no doubt, he earns hundreds of thousands of dollars from his gaming career.
How Much Does He Earn From His YouTube Channel?
The 29 years old vlogger FaZe is active on Twitter with 2.5 million. Back on September 17, 2011, he created his own YouTube titled FaZe Banks (previously known as BanksHasBank)channel on September 17, 2011.
Recently, the channel has 5.37 million subscribers with a total video view of 400,376,430. According to the Social Blade, Banks earns around $719 to $11.5K per month and $8.6K to $138.1K yearly.
Additionally, Banks has 2.8 million followers on Instagram with an engagement rate of 5.72%. As per the Influencer Marketing Hub, he gains between $5,654.25 to $9,423.75 per sponsor post.
FaZe Clan's Chief Operating Officer-Carrer So Far
FaZe Banks joined the gaming group FaZe Clan in 2013. As of 2021, he works as the Chief Operating Officer on the Clan. Along with Banks, the other member of the group include Faze Temperr, FaZe Apex, FaZe Rain, FaZe Rug, and FaZe Adapt.
FaZe then started his own YouTube channel and uploaded his first video titled The Single Greatest SoaRing In Style in 2011. Most of his videos are based on the Call of Duty video games.
Eventually, the YouTuber began posting reactions, challenges, and pranks videos. Some of the title of his notable video include Crashing FaZe Temperrrs Car!, Reacting To My Girlfriends Musical.lys, 24 Hours In An Elevator w/ RiceGum, How To Sneak Any Food Into The Movies, and Tattoo Roulette.
Controversies
Banks is not only famous for his gaming group but also his several controversies. 3 years ago, at a nightclub in Los Angeles, he was accused of molesting Megan Zelly who is one of the members of Jake Paul's "Team 10". Later, he was declared innocent by the court of public opinion.
Additionally, FaZe also grabbed the limelight after he got engaged in a Cleveland bar fight. Initially, the vlogger uploaded a Snapchat story saying he had been choked out by a bouncer after his former girlfriend was assaulted by the bouncer. Again, FaZe Clan member was proved after the CCTV footage was leaked.
Later, 6 feet 4 inches tall star's ex Alissa charged him for smashing a car window and eight phones. Likewise, he destroyed a hotel room breaking windows, TV and ripping up the floor on October 30, 2019.
FaZe Clan Lawsuit With Tfue
On May 20, 2019, the gaming group FaZe Clan had a legal issue with Tfue. As per the report, the clan's Chief Operating Officer tricked for the predatory contract before Tfue was 21, the media personality even pressured the latter to drink and involve in illegal gambling at Clout Mansion.
Later, the contract was released it shows that there were a deal Tfue gains includes 80% of brand deals, 50% of merchandise, 50% brand deals along with 50% appearance fees, and 20% Prize Pools.
Short-Biography
FaZe Banks was born Richard Bengtson (Ricky Banks) was born on October 18, 1991, in Lawrence, Massachusetts, the United States. When he was 7 years old, he went to the town of Lowell along with his parents.
Regarding Banks' education, in 2010, he graduated from Lowell High School.
Relationship History
FaZe's personal details as of 2021 is quite confidential. Prior to this, he was dating YouTuber Alissa Violet.
The couple started dating in 2017 and enjoyed their dating life for almost 2 years. After that, the duo separated in July 2019. The exact reason behind their separation is not revealed. The former couple shared a toxic relationship.